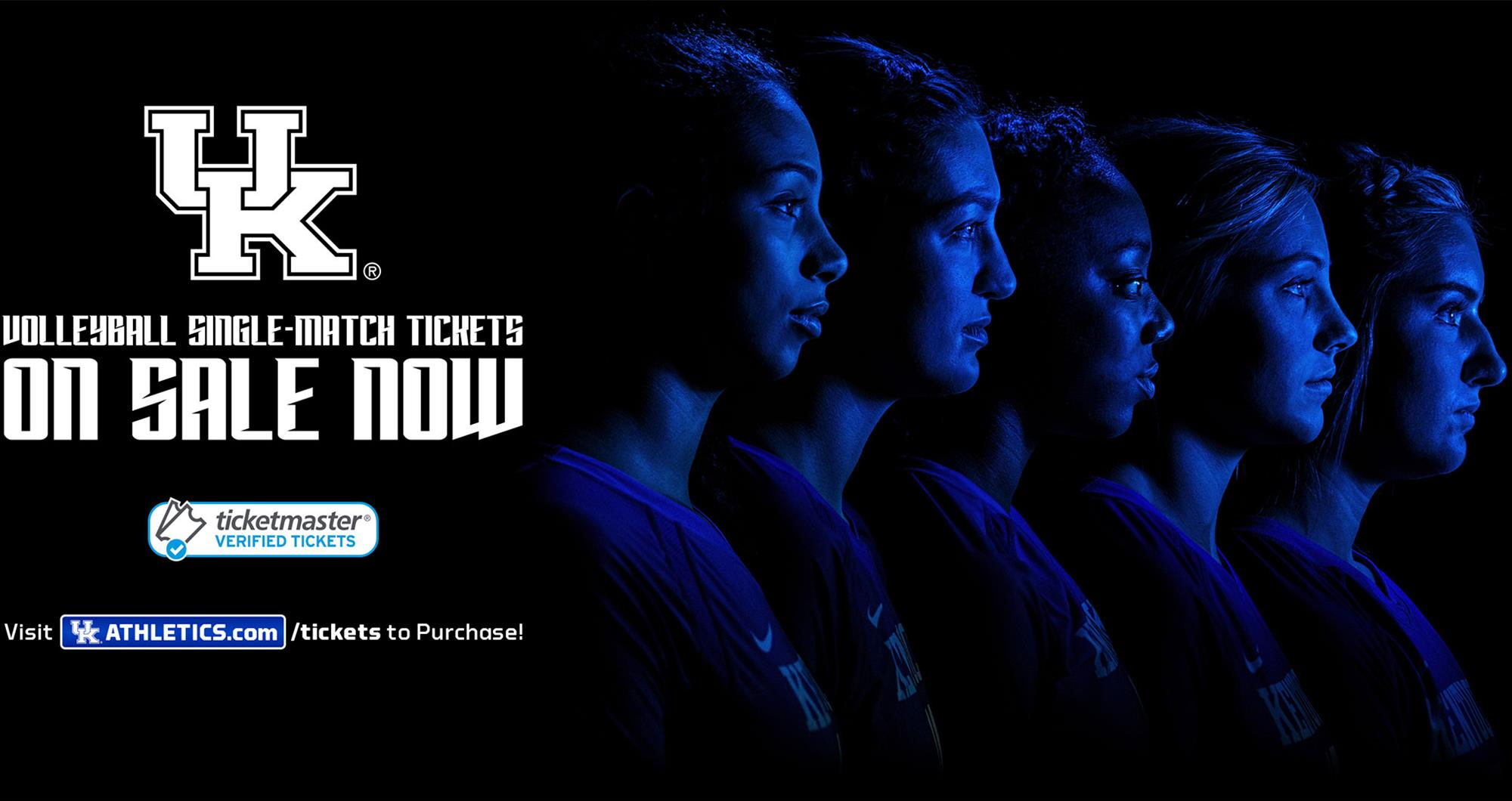 August 7, 2017 - 10:34 AM
Kentucky Volleyball Single-Match Tickets on Sale Now
LEXINGTON, Ky. – With the Kentucky volleyball season beginning on Aug. 25, single-match tickets are now on sale to the general public.
Single-match tickets for all matches are now available. 
The Cats' schedule features 15 home matches, including non-conference matches against Utah, Louisville and Cincinnati. UK will host nine Southeastern Conference teams in Memorial Coliseum, including SEC co-champion Florida. For the first time in school history, UK will begin the season with an exhibition match. Kentucky will face Western Kentucky, who finished the season ranked No. 20 in the nation, Aug. 16. Since Skinner's arrival, the Cats are an impressive 155-37 (.810) on their home floor.
Season tickets are also on sale and can be purchased here.
Kentucky returns three All-America honorees and four All-SEC winners, including SEC Freshman of the Year and AVCA Third-Team All-America award winner Leah Edmond back to Memorial Coliseum. The Wildcats welcome a four-member recruiting class, UK's highest ranked class in program history, to a team that went 23-8 last season and advanced to the second round of the NCAA Tournament.  
The Backrow, Kentucky volleyball's official booster program, is also currently accepting new members. Backrow members support the volleyball program through game attendance, community visibility and financial contributions. Visit UKathletics.com/Backrow to learn more about the program.
Follow along with the Cats on Twitter, Facebook and Instagram, and on the web at UKathletics.com.