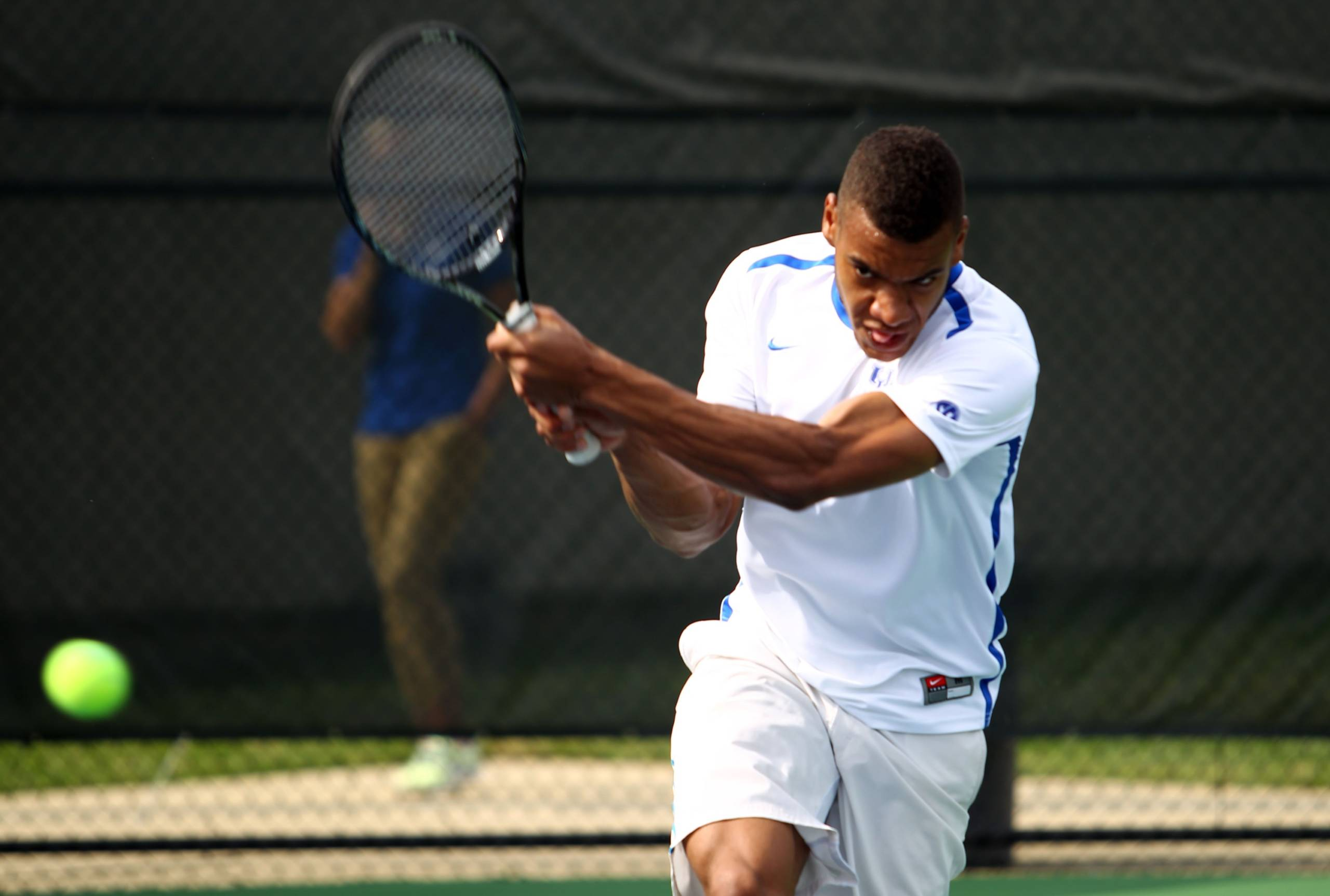 August 4, 2017 - 11:35 AM
Tom Jomby, Eric Quigley in Doubles Semifinals at Kentucky Bank
LEXINGTON, Ky. – Former University of Kentucky men's tennis All-Americans Tom Jomby and Eric Quigley will be in action on Friday night in the men's doubles semifinals at the 2017 Kentucky Bank Tennis Championships. 
The tandem, who are playing together for the first time in their careers in doubles, will be first on court in the night session, which is scheduled to begin at 7 p.m. ET from the Hilary J. Boone Varsity Tennis Center in Lexington. 
Jomby and Quigley will face Marcos Giron (USA)/Jose Statham (NZL). Also featured in Friday night's session will be fourth-seeded Michael Mmoh (USA) facing Daniel Nguyen (USA) in the singles main draw competition.
Some of the best young tennis players in the world will once again take center stage in Lexington this summer, as the United States Tennis Association's Pro Circuit comes to town July 31 through Aug. 1 at the Hilary J. Boone Varsity Tennis Center on the University of Kentucky's campus. The 2017 Kentucky Bank Tennis Championship is a $75,000 challenger for the men, and $60,000 for the women – ranking it as one of the most prestigious prizes along the road to the U.S. Open in Flushing Meadow this summer. 
Tickets are available now online at the tournament's official website, lexingtonchallenger.com – and can be purchased in week-long packages, or single-day increments. Tickets are $10 per day, and $50 for a week-long pass. 
The USTA has 94 tournaments throughout the country and prize money ranging from $10,000 to $100,000, the USTA Pro Circuit is the pathway to the US Open and tour-level competition for aspiring tennis players and a frequent battleground for established professionals. On average, more than 1,100 men and women from 79 countries compete on the USTA Pro Circuit annually for more than $3 million in prize money and valuable ATP and WTA Tour ranking points.
For the latest on the Kentucky men's tennis team, follow @UKMensTennis on Twitter and Facebook, as well as on the web at UKathletics.com.