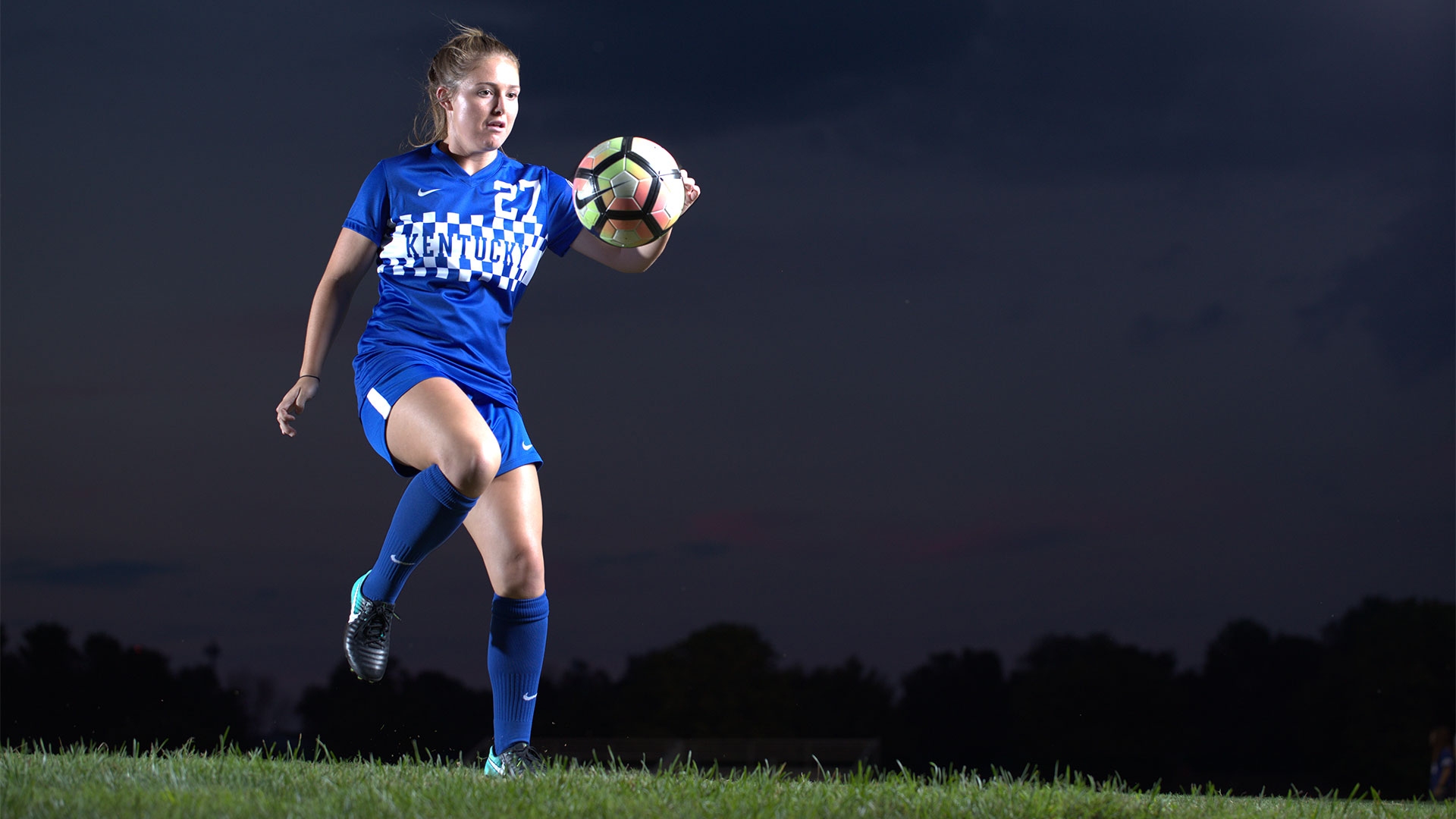 August 3, 2017 - 07:21 PM
World Cup Veteran Sophie Stewart-Hobbs Joins UK Women's Soccer
LEXINGTON, Ky. – Sophie Stewart-Hobbs, a veteran of two FIFA Women's World Cups, has joined the Kentucky women's soccer team, head coach Ian Carry announced on Thursday. Stewart-Hobbs is eligible to compete as a freshman for the 2017-18 school year. 
Stewart-Hobbs joins the Wildcats as a dynamic playmaker and will wear No. 27 for the Wildcats this season. 
"Kentucky really stood out on all of my visits," Stewart-Hobbs said. "The coaches were just amazing – and to be honest it was a no-doubter. I loved how the coaching staff had amazing personalities and they were always trying to help me out and talk me through my future with them together." 
Stewart-Hobbs is a native of Turanga, New Zealand, and played for the New Zealand national team at both the U-17 and U-20 FIFA Women's World Cups. The freshman played in all three matches for New Zealand in their run at the U-20 FIFA Women's World Cup in Papa New Guinea – in addition to appearing in two matches for the country at the 2014 U-17 FIFA Women's World Cup in Costa Rica. 
The 2017 preseason kicked off on Wednesday morning with the first handful of training sessions. The regular season for the Wildcats gets underway at 8 p.m. ET on Aug. 18 at Wisconsin. 
For the latest on the Kentucky soccer teams, follow @UKWomensSoccer on Twitter, Instagram and Facebook, as well as on the web at UKathletics.com.