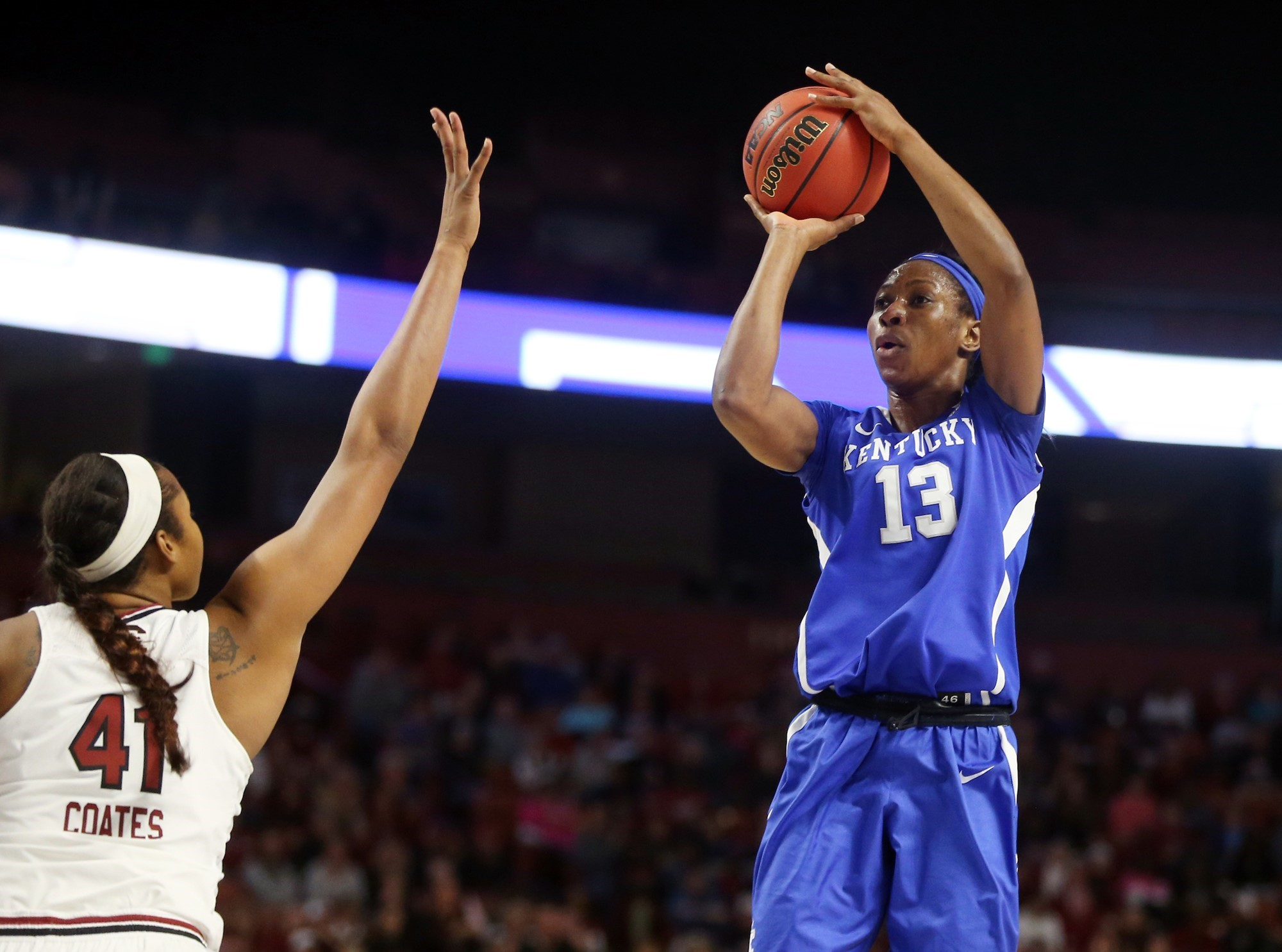 August 2, 2017 - 03:00 PM
Evelyn Akhator Named to Nigerian National Team
LEXINGTON, Ky. – Former University of Kentucky star and current WNBA Dallas Wings forward Evelyn Akhator has been named to the Nigerian National Team and will train and compete for her home country over the next month in the upcoming AfroBasket Tournament in Mali. 
Akhator joined the team in late July to participate in training camp and is expected to compete with the squad in the event from August 16-28. Following Nigeria's conclusion in the tournament, Akhator will return to the United States to finish the WNBA season with the Dallas Wings. 
The native of Lagos, Nigeria, has played in 15 games this season for Dallas after being drafted third overall in the 2017 WNBA Draft to become the highest draft pick in Kentucky women's basketball history. Akhator is averaging 4.1 minutes per game as a rookie. 
Akhator's draft stock soared after an incredible senior season at Kentucky, ranking second on the team with 15.9 points per game and first on the squad with 10.8 rebounds per game. Akhator also ranked second on the team with 45 steals while leading the Wildcats with 29 blocks. The versatile forward had 18 double-doubles last year, which ranked top 10 nationally and second in the Southeastern Conference. Akhator also ranked top 10 nationally in total rebounds and top 20 nationally in field-goal percentage and rebounds per game. The senior scored in double figures 27 times with double-digit rebounds in 20 games. 
During conference play, Akhator became the second player in school history to score 24 or more points with 15 or more rebounds in consecutive games. Although she was only on campus for two years, Akhator ended her career tied for third in school history in double-doubles, second in all-time rebounding average, eighth all-time in scoring average and fourth in field-goal percentage.
Akhator's strong senior season led her to be named All-SEC First Team by league coaches, All-SEC Second Team by the AP, WBCA All-Region and AP All-America Honorable Mention. The forward is a four-time SEC Player of the Week honoree and was named to the SEC Academic Honor Roll last season.
For more information on the Kentucky women's basketball team, visit UKathletics.com or follow @KentuckyWBB on Twitter, Instagram and Snapchat, or Kentucky Women's Basketball on Facebook.