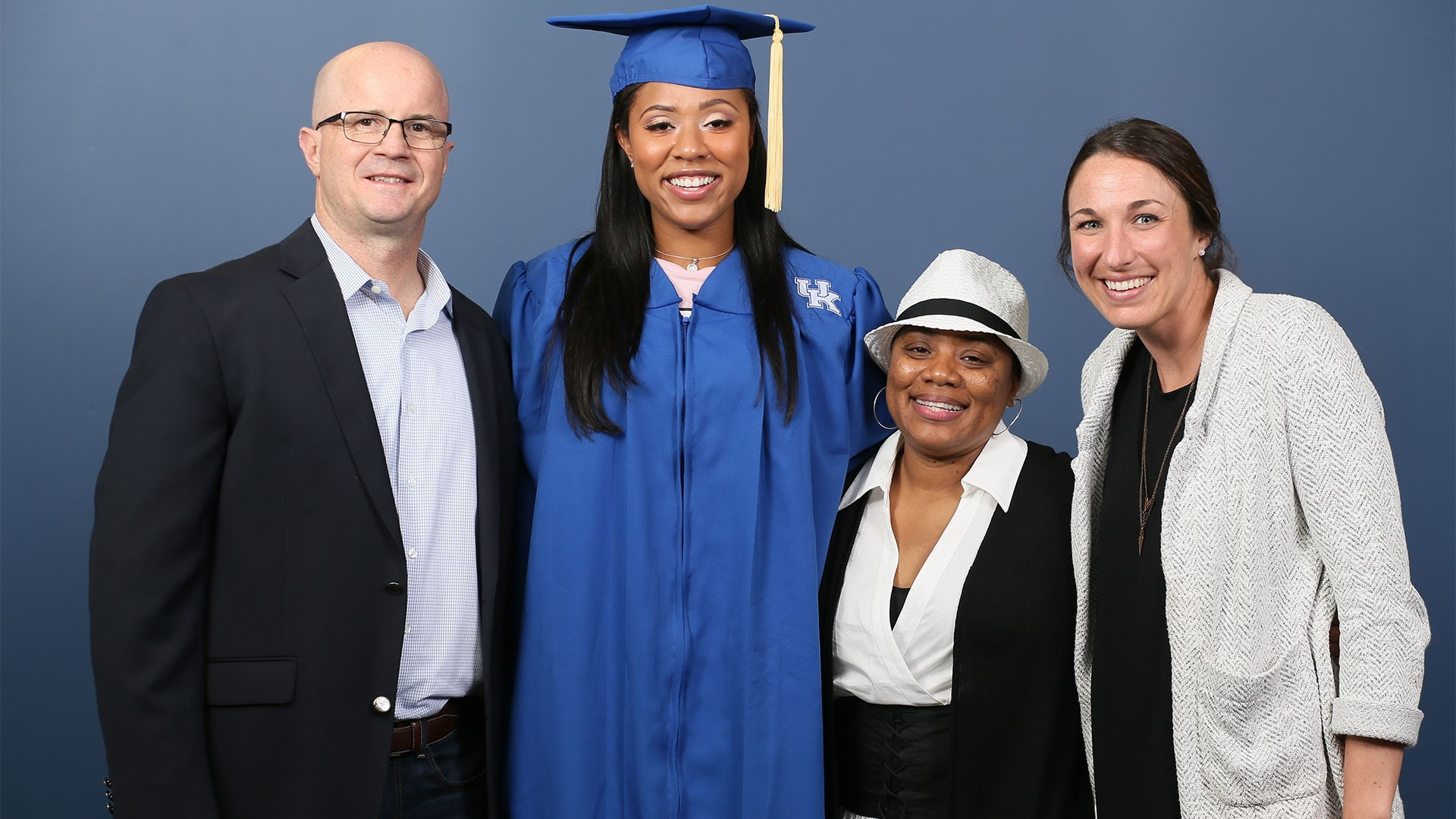 August 1, 2017 - 08:01 AM
Kentucky Volleyball Earns AVCA Team Academic Award
LEXINGTON, Ky. – For the third-consecutive season, the Kentucky volleyball program earned the American Volleyball Coaches Association (AVCA) Team Academic Award honoring the Cats 3.43 cumulative grade-point average for the 2016-17 academic year.
The Wildcats reached the 3.30 cumulative team grade-point average in each semester during the school year. Additionally, six members of the team held a GPA of 3.5 or higher during both semesters.
"I am continually proud of our team in the classroom," head coach Craig Skinner said. "Our academic culture is excellent and a lot of the credit goes to Amy Craiglow."
The AVCA honored 822 teams across all NCAA, NAIA, JUCO and high school. 145 teams in Division 1 women's teams were honored. Kentucky is one of seven Southeastern Conference schools to earn the award.
The award, which was initiated in the 1992-93 academic year, honors collegiate and high school volleyball teams that displayed excellence in the classroom during the school year by maintaining at least a 3.30 cumulative team grade-point average on a 4.0 scale or a 4.10 cumulative team GPA on a 5.0 scale.
The AVCA honor is one of many postseason academic accolades for Skinner's squad. Twelve members of the team earned Southeastern Conference Academic Team honors. Leah Edmond, Jordan Fry and Kylie Schmaltz were honored as members of the league's first-year honor roll. Kaz Brown, Olivia Dailey, Ashley Dusek, Emily Franklin, Harper Hempel, Darian Mack, Anna Nyberg, Anni Thomasson and McKenzie Watson were tabbed to the Fall Academic Honor Roll for maintaining at least a 3.0 grade-point average during their competition season. 
Furthermore, the program received an
award for its Academic Progress Rate
. Under Skinner's direction, the program received the honor for finishing in the top 10 percent of Division I schools with the APR tracking a real-time look at the academic success of each student-athlete on scholarship. The APR measures eligibility, retention and graduation for the four-year period consisting of 2012-13 through the 2015-16 school year. 
Follow along with the Cats on Twitter, Facebook and Instagram, and on the web at UKathletics.com.