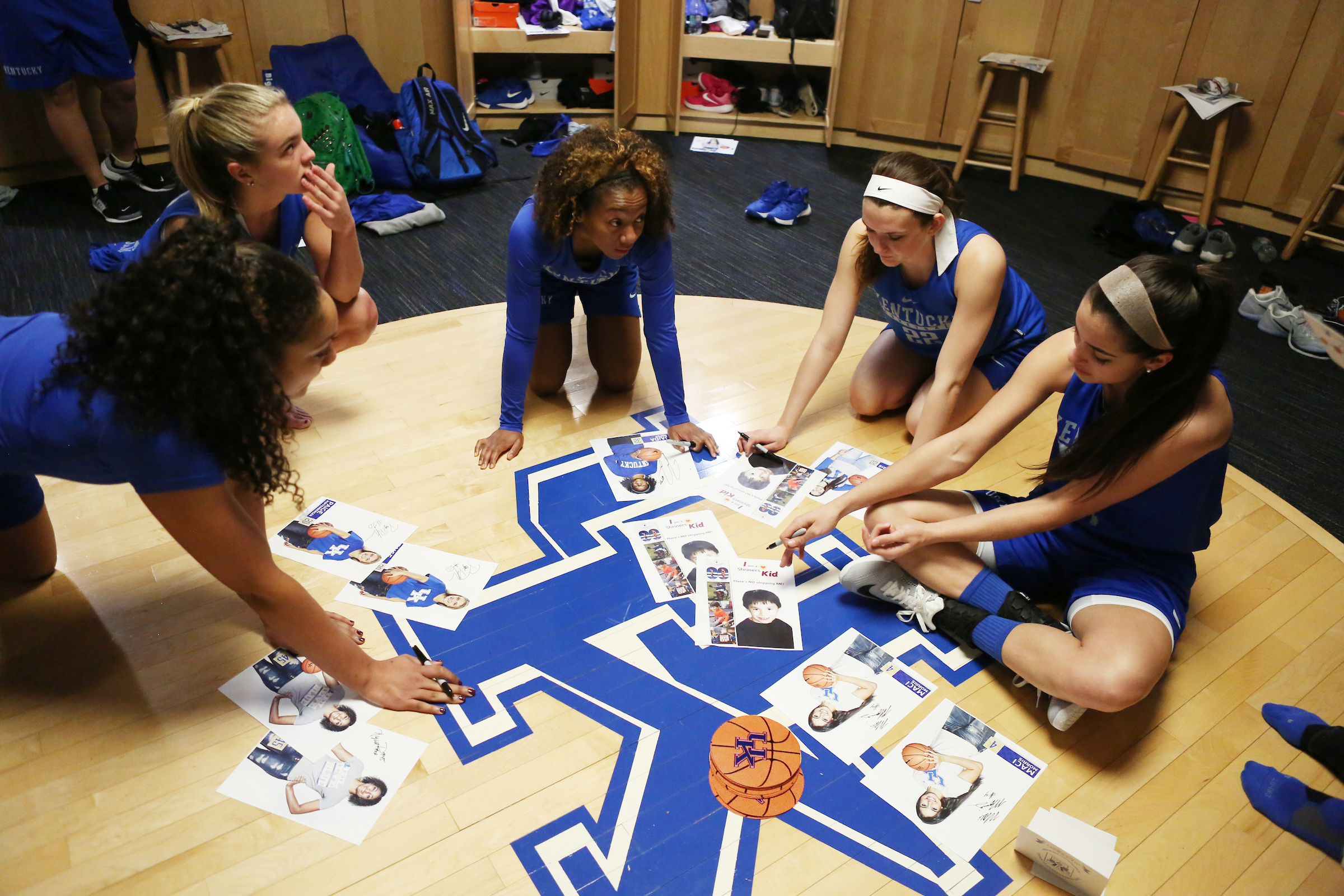 February 28, 2017 - 04:55 PM
WBB SEC Tournament Community Service
The Kentucky women's basketball team will travel to Greenville, S.C., this week to take part in the 2017 Southeastern Conference Tournament. The Wildcats have earned the No. 4 seed and a double-bye in the event, but their focus isn't solely on the tournament. 
In preparation for spending time in Greenville, Kentucky started a pen-pal program with a local elementary school, sending students letters about being in college and playing basketball and the importance of an education. 
UK also has built a relationship with one of its biggest fans, Sam, who is currently at the Shriner's Hospital for Children in Greenville. Sam will join the team at team dinner before UK's quarterfinal game and be presented with some special gifts. 
Last week, the team took time to write their pen-pals and autograph some photos for Sam. 
More photos will be added when the team gets to Greenville.