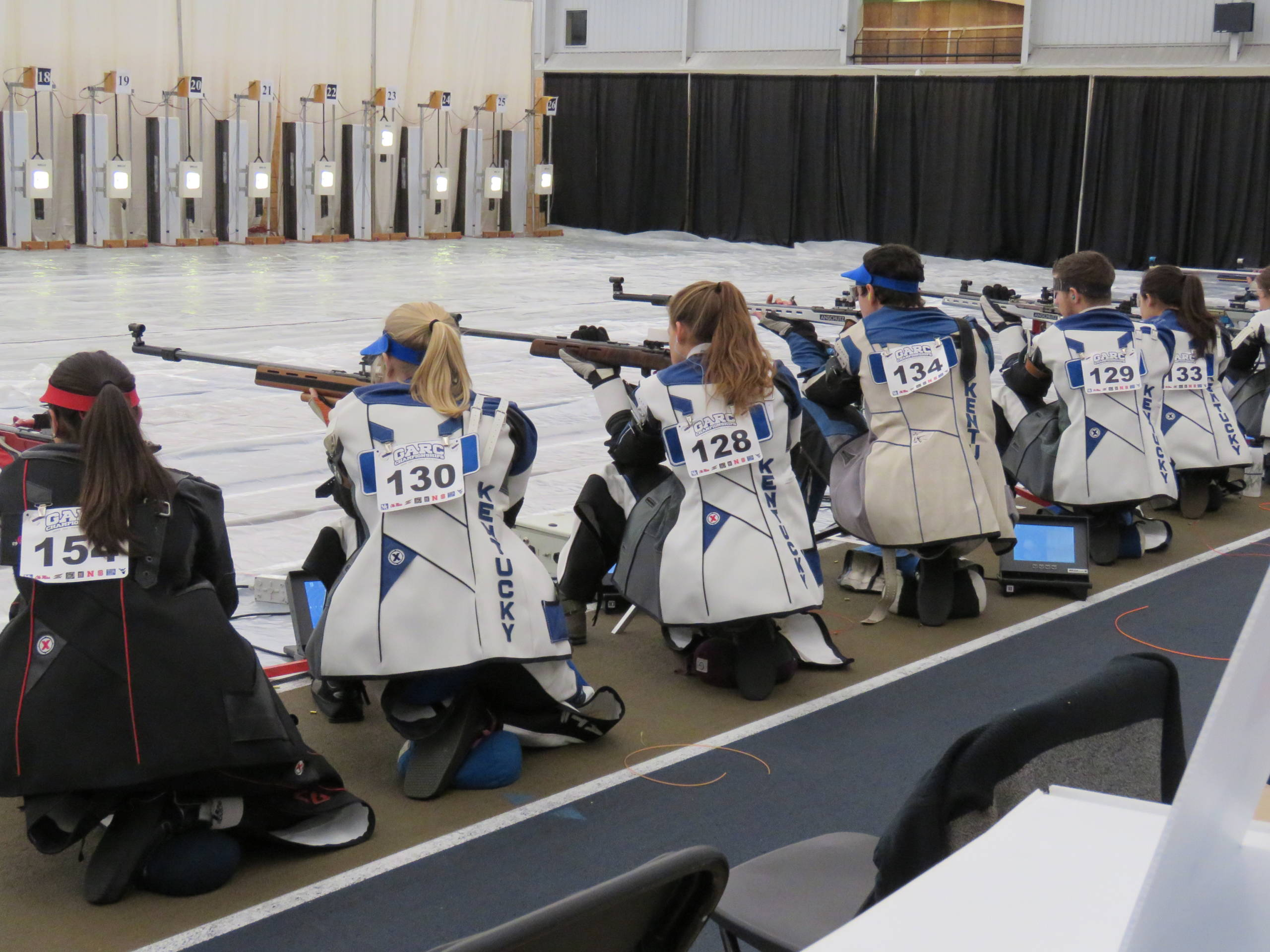 AKRON, Ohio – The sixth-ranked Kentucky rifle team sits in third place after it shot 2306 in smallbore on the first day of competition at the Great American Rifle Conference Championships on Friday.
Billy Azzinaro led the Wildcats throughout the day. The junior posted his third-highest smallbore score of the season (584), which gave him a fifth-place finish and a spot in the smallbore finals. Azzinaro ultimately finished fourth overall after a 410 in the finals. 
Three more Wildcats finished in the top 25 for the discipline. Jason Sharbel fired a 577 for 16th place, while Hanna Carr (576) and Jason Spaude (575) finished 21st and 22nd, respectively. Carmen Fry placed just outside the top 25 in 26th place. 
The Championships' final day will start with air rifle. The first relay will commence at 7:45 a.m. ET on Saturday morning with the second relay to follow at 9:45 a.m. Finally, the third relay will begin at noon. 
Smallbore 
Team Score
1. West Virginia 2341
2. Army 2311
3. Kentucky 2306
4. NC State 2304
T5. Nebraska 2303
T5. Memphis 2303
7. Navy 2295
T8. Ole Miss 2286
T8. Akron 2286
Kentucky
4. Billy Azzinaro (Finalist) 584 (410)
16. Jason Sharbel         577
21. Hanna Carr 576
22. Jason Spaude         575
26. Carmen Fry 573
33. Heather Kirby         571
34. Sonya May 571
39. Morgan Duerr 571
44. Ian Foos         568