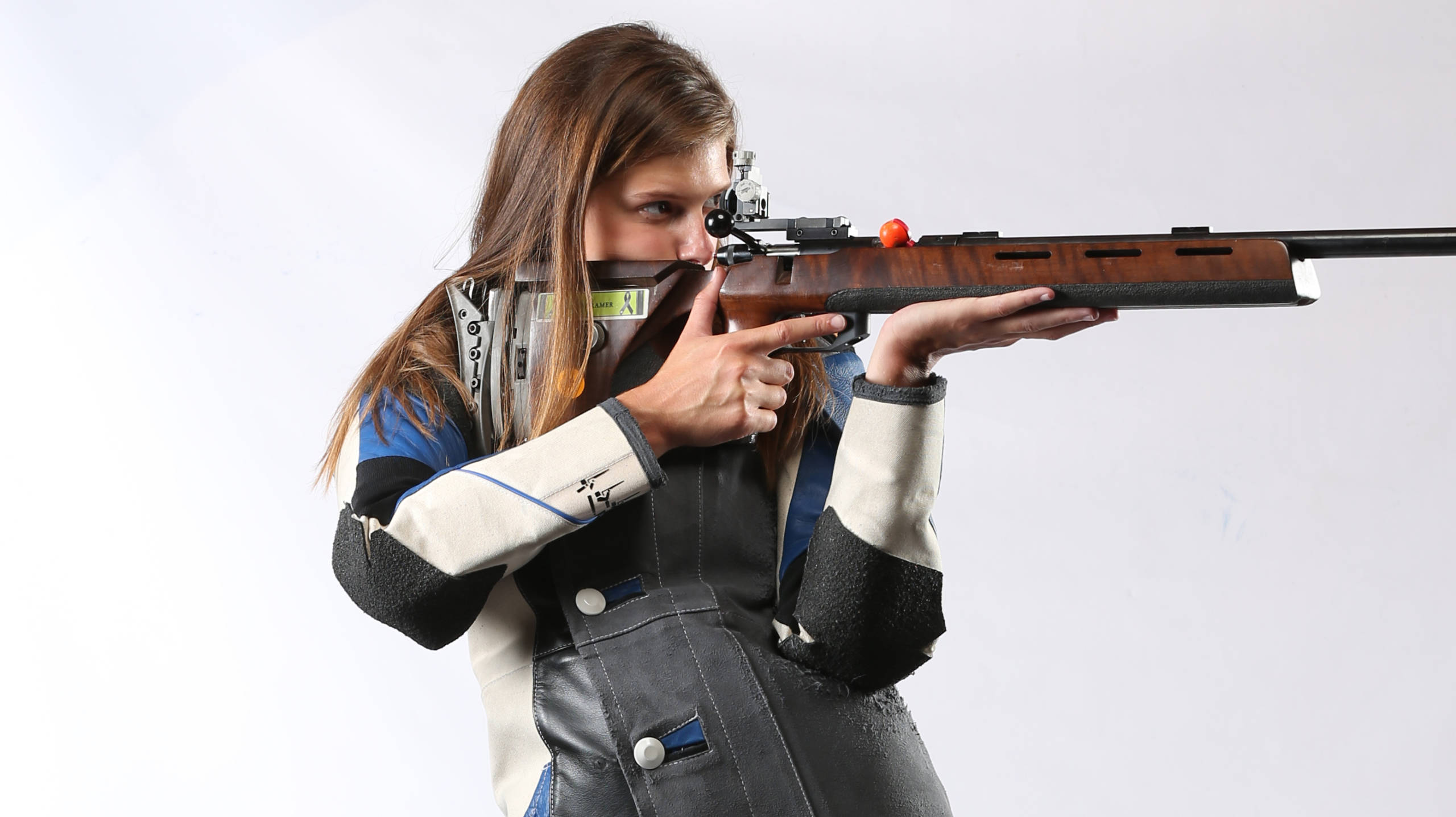 LEXINGTON, Ky. – The sixth-ranked Kentucky rifle team shot 4678 during Saturday's NCAA Qualifier at the Buell Armory. The Wildcats owned the top six individual spots. 
"We are a much better team than what today's numbers showed," head coach Harry Mullins said. "I am proud of the fight that our team showed. There were many times that things could have gone downhill, but (the team) came back to get as many points as (it) could. We are just a few shots away from reaching our goals, and it's just a matter of implementing the things that we've been working on before the season is over."
The Wildcats shot 2315 in smallbore to start the match, then showed solid recovery abilities to follow with a 2363 – six points from the team season-high score – in air rifle.
Hanna Carr finished as the top individual in the match after she fired an 1171 aggregate. The sophomore won the smallbore match title with a 584. 
Sonya May built off of her great performance last week and set her new season-high air rifle score with a 594, one point better than her former season-best. May, a senior, went on to shoot an 1170 aggregate and finish in second place overall.
Jason Spaude set another career-high in air rifle at 592 and tied with May at 1170.
In the second relay, Jenna Bethea, a junior from Milledgeville, Georgia, set a new personal record in smallbore at 578.
"Now it's a waiting game to see if we made it to the final eight for the NCAA Championships," Mullins said. "This is when the work the team did throughout the year will help."
Two components go into the qualification for the 2017 NCAA Rifle Championships. The first is each team's current NCAA three score aggregate average – the score based on each team's highest three regular season scores fired at three different locations. The result of this weekend's qualifier will add to that average. The teams with the eight highest combined scores will qualify for the NCAA Championship.
The eight teams selected for the NCAA Championships will be announced on Wednesday, Feb. 22, at 5 p.m. ET, at NCAA.com. The Championships will be held at the Lt. Hugh W. Wylie Range in Columbus, Ohio, on March 11 & 12.
Kentucky will compete next at the Great American Rifle Conference championships in Akron, Ohio, Feb 25 & 26.