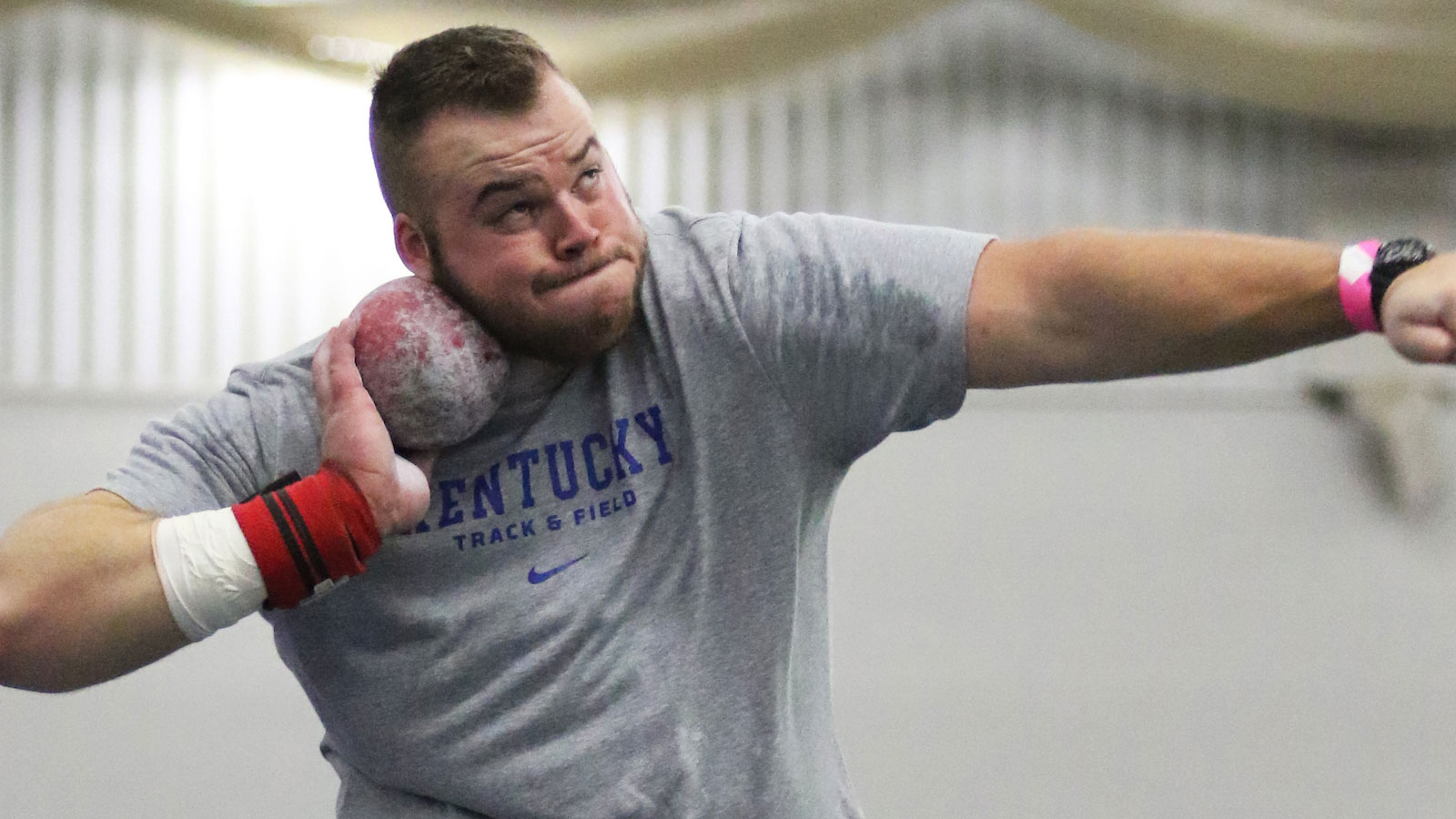 February 17, 2017 - 08:14 PM
Huffman PRs in Regular-Season Finale
COLUMBUS, Ohio — Kentucky track and field shot put junior Nik Huffman had quite the regular-season concluding meet. He won the shot put at the Ohio State Tune-Up with a personal best 61'11.5″/18.89m.
Competing this weekend — seven days prior to the start of the Southeastern Conference Championships — looking to solidify his season-best mark as relates to the NCAA descending order list, Huffman was able to make his mark within the national top-16.
The mark currently ranks 13th nationally, and third in the SEC this season. He moved up a spot to No. 9 on the UK all-time indoor performers' list. 
Next weeks meets across the country are the last chance for athletes to post qualifying marks for the 2017 NCAA Indoor Championships to be held March 10-11 in College Station, Texas.
—