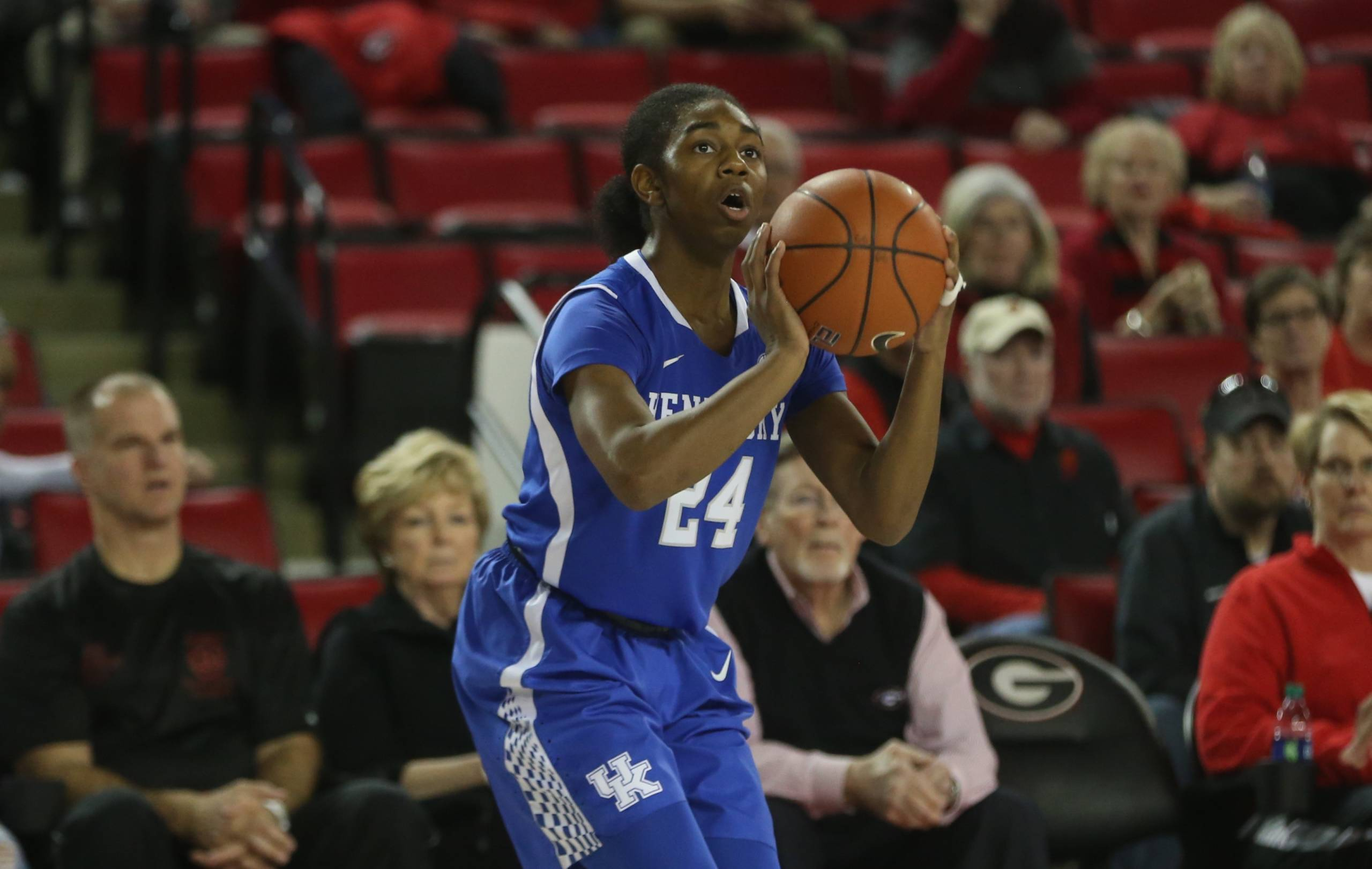 For women's basketball teams in the SEC, winning on the road inside conference play is a tough thing to do. SEC teams playing at home this season are a combined 139-46 overall, meaning that when playing at home, SEC teams win 75.1 percent of their games.
Lately, at least, the Kentucky women's basketball team is bucking that trend. After initially struggling on the road early in the season, the Wildcats have had much better fortunes lately, winning four of their last five contests on an opponent's floor.
Kentucky head coach Matthew Mitchell attributes his team's ability to win on the road to several factors.
"I think we've done a good job of developing into a team that understands how we need to approach a game," Mitchell said. "So we try to be real detailed on what the game plan is and we hold them accountable to what the game plan is and they've done a good job of absorbing that and taking it to the floor."
The Wildcats did not have much success on the road in the early part of the season. Some of that was due to the level of competition, as Kentucky lost at Colorado, Louisville, Duke and Tennessee.
Since then, Kentucky has picked up victories at Alabama, LSU, Auburn and Georgia. The one loss in that stretch was a tough 73-67 loss at Missouri, which is 13-1 at home this season.
"They've had the ability to focus in enough to win some tough games," Mitchell said of his team. "You look at any of those games on the road – LSU could have gone either way, Auburn came down to the last possession, the Alabama win was tough, Georgia was really, really tough the other night. They've had the ability to (make big plays). It's a combination of some really good stuff and being tough at the right time."
After having Sunday off, the Wildcats are back on the road on Thursday night, travelling to Fayetteville to face Arkansas at Bud Walton Arena (8 p.m. ET, SEC Network+). 
"It will take another incredible effort tomorrow night," Mitchell said. "Arkansas plays extremely hard and it will be tough on us. We're going to go down there and see if we can hold it together for another night and see if we can get another road win, which would be huge for our team."
After dropping back-to-back games, Kentucky has now won two straight with four regular-season games remaining. Mitchell would love to look ahead to the postseason, but he knows that's probably not the right mindset for this team.
"I don't feel like I have enough time nor do I feel like it's the right thing for us to focus on postseason right now," Mitchell said. "I think with our team, they understand what all the implications are." 
One of those implications could be playing NCAA Tournament games in Memorial Coliseum, should the Wildcats finish the season playing well. But Mitchell knows that this team must take things one day, and one game, at a time.
"They know we're trying to win as many as we can to have the very best position we can have," Mitchell said. "It would be great to play in Memorial (in the NCAA Tournament). The fact for this team is, we have so many things for us to try to stay focused on every day to improve."
That improvement has led to winning four out of five games on the road, bucking the trend in the SEC and keeping the possibility of playing in the NCAA Tournament at home alive.