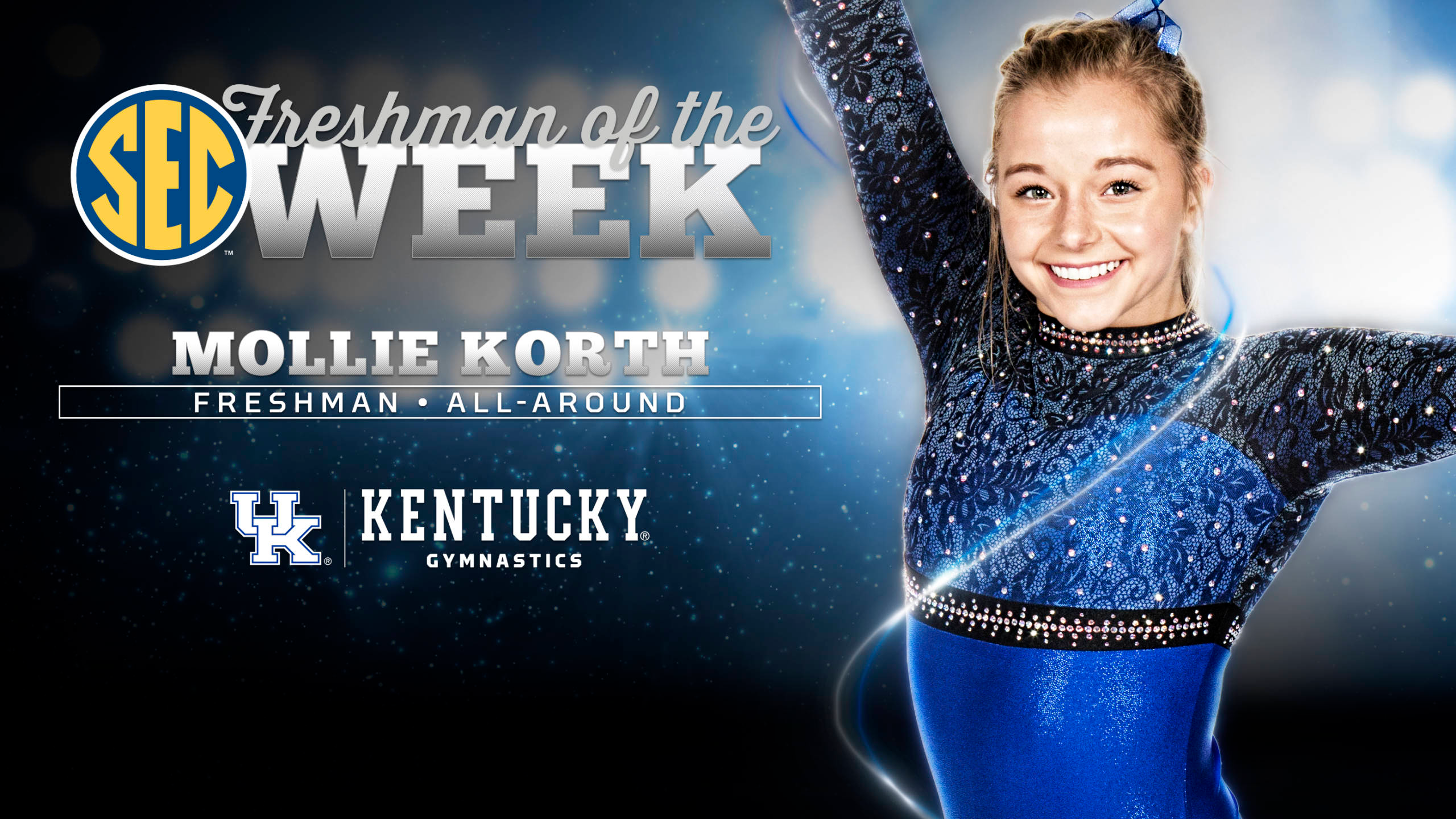 February 14, 2017 - 12:45 PM
Mollie Korth Wins Third SEC Freshman of the Week
BIRMINGHAM, Ala. – Freshman Mollie Korth took home her third Southeastern
Conference Freshman of the Week award after helping the Kentucky gymnastics
team defeat Alabama for the first time in school history, the league announced
on Tuesday.
Not only did UK beat the Crimson Tide, the Wildcats also posted a
197.475, the best score in school history. Korth won the all-around in the
event with a career-best 39.625 and has now won five all-around titles in just
seven meets. Korth's score is the highest from any Kentucky gymnast other than
three-time NCAA Champion Jenny Hansen.
The Cambridge, Wisconsin native earned individual titles on vault, bars and floor after putting up scores of 9.925 on all three events. Korth finished
tied for fourth on the beam with a score of 9.850.
Korth now holds 15 titles this season, including five on bars, three on
floor and two on vault.
Kentucky will be back in action on Sunday when UK heads to Maryland to
take on Terrapins, Penn and William & Mary in a quad meet set to begin at 2
p.m.
For complete news and updates on the
Kentucky Gymnastics program, go to UKathletics.com. Season tickets
can be found on UKathletics.com/Tickets. News and updates on the team can also be found on
Twitter at @UKGymnastics and at @UKCoachGarrison and Facebook at Facebook.com/UKGymnastics.