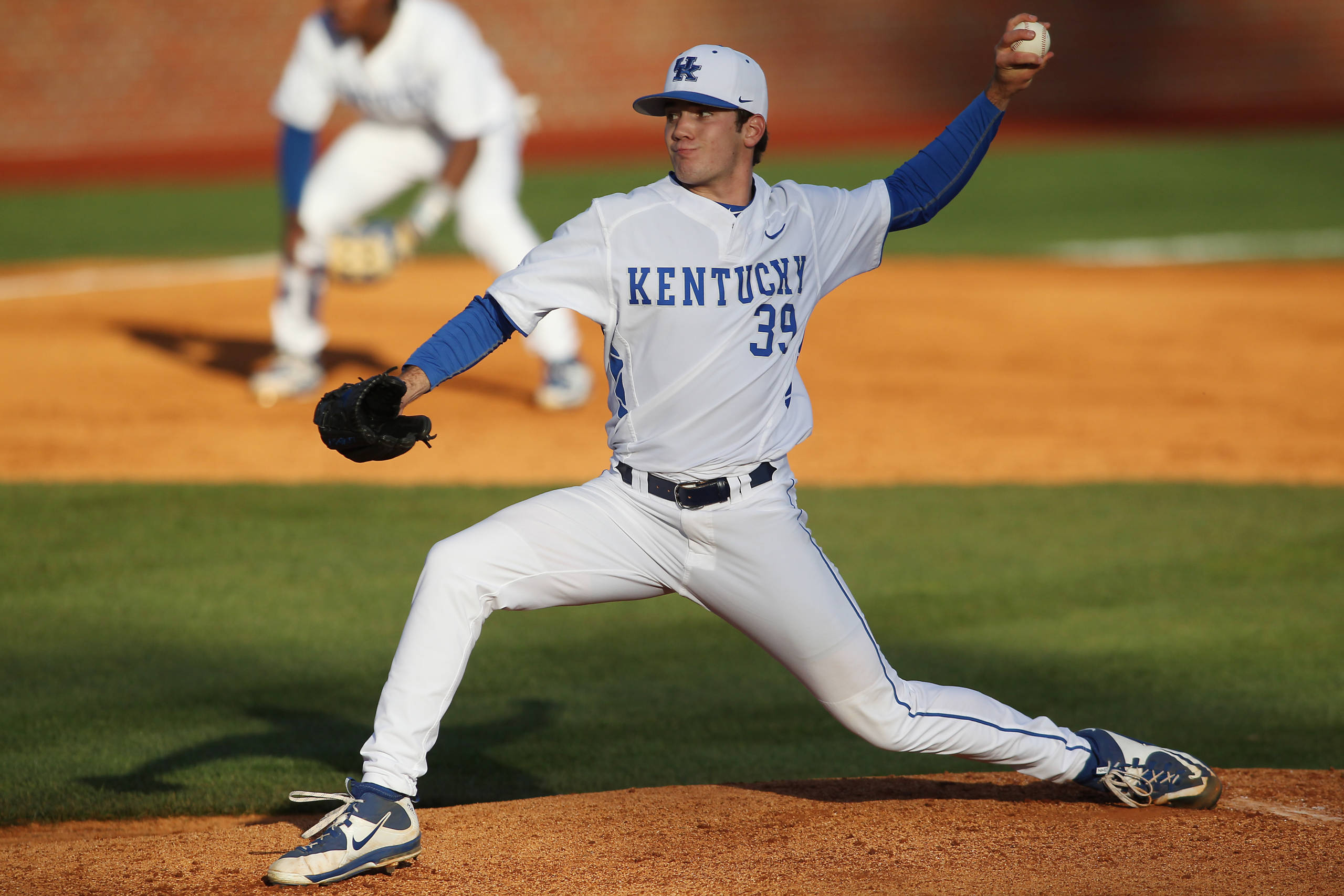 There is quite a bit of positive energy coming from the Kentucky baseball program right now. New head coach Nick Mingione and his staff have provided a ton of energy for the program, season tickets are selling quickly and a new stadium is about to be built.
But Mingione knows that none of the momentum that he has built so far will be sustained if the team does not do one simple thing – communicate.
"Every championship team I have ever been a part of has communicated," Mingione said at his pre-season press conference. "To have great energy means you basically have to communicate. What we have taught (the players) is, in order to be a great teammate, you've got to communicate. When one of your teammates does something you like, instead of thinking it, how about you say it."
Junior left-handed pitcher Zach Logue agrees with Mingione's assessment. He knows that communication has helped him become closer with his teammates and, ultimately, a better leader on and off the field.
"(The energy) is day in and day out," Logue said. "You wonder if (the coaches) are going to keep it up throughout the whole fall and the entire spring, but every single day they come out and have a ton of energy and are positive. That helps us bring a lot of energy to the field every single day."
Logue, who is slated to be in the weekend rotation this season, seems to be reaping the benefits from the adjustment in communication. With this newfound energy, he feels he has found his "different cue" that will allow him to focus on the field, off the field, and to the details of every game.
The junior lefty has also enjoyed working with new UK pitching coach Jimmy Belanger, who has helped Logue develop a slider, which he claims is the biggest thing the coaching staff has assisted him on.
"In the fall last year, I threw a curve ball and it really wasn't that good and I wasn't throwing for very many strikes," Logue said. "Coach Belanger helped me with that (slider) and it has really become a difference maker for me. I really feel like I have a good out pitch, a pitch I can hitters out with."
Logue believes he will be set apart due not only to his improved mental game, but additionally the fact that Belanger helping him get into a routine on the mound.
Last season, Logue pitched in both starting and relieving roles. But he was clearly better as a starter. Two of his three wins last season came in starting roles, and he pitched well in the SEC Tournament against Alabama. In that game, Logue went five and two-thirds innings, giving up just two earned runs and six hits while striking out two and walking just one. He kept the Wildcats in the game for the first six innings.
This season, the Wildcats will count on Logue to provide solid weekend starts, especially when SEC play begins. And with Mingione's new communication system, as well as some adjustments on the mound, Logue should be up to the task.