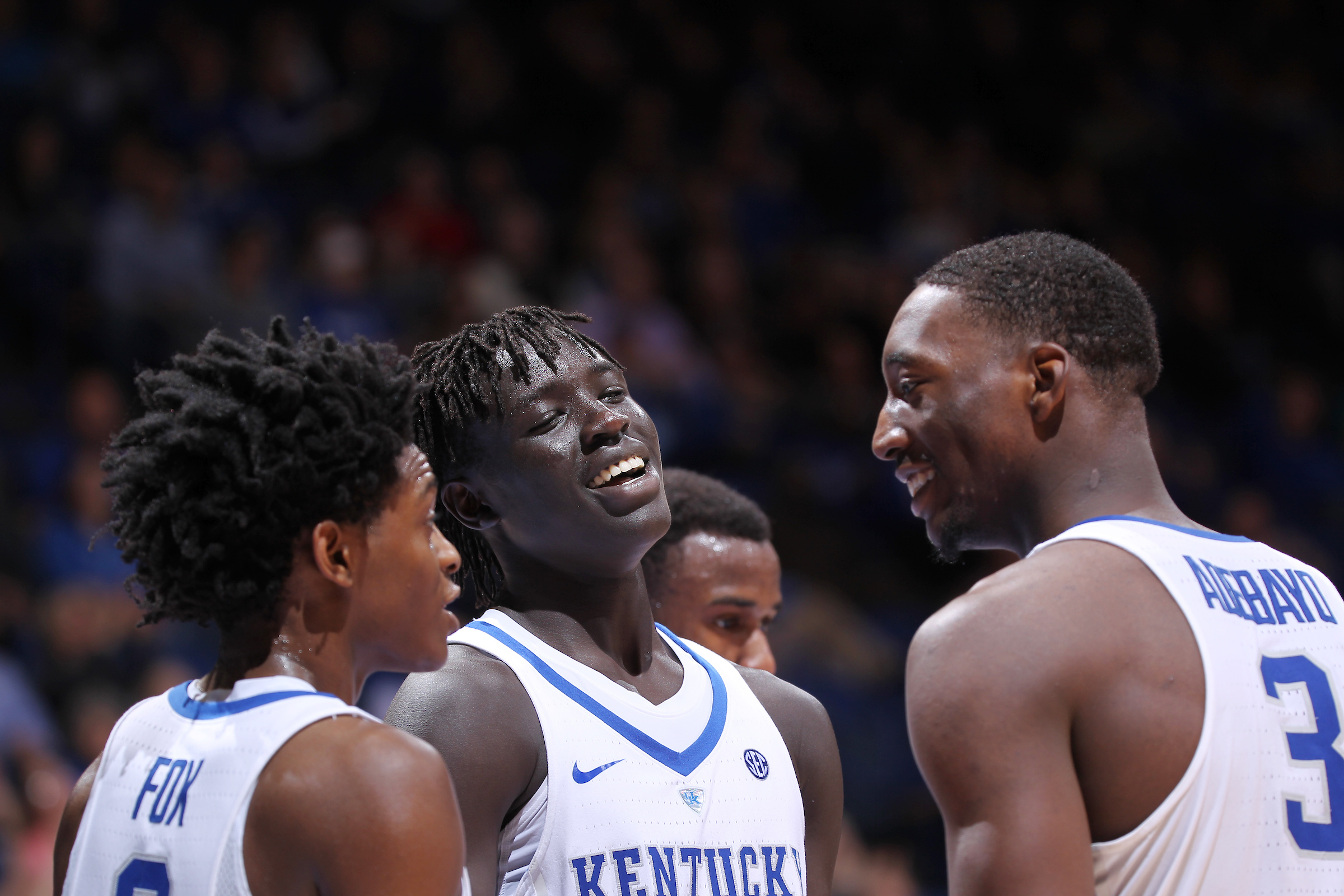 February 11, 2017 - 01:11 PM
Kentucky Tabbed No. 3 Seed in Bracket Preview
For the first time, the Selection Committee gave a preview of the NCAA Tournament bracket by unveiling its top 16 seeds as of Feb. 11. It should come as no surprise that it brought plenty of intrigue for Kentucky.
The Wildcats (19-5, 9-2 Southeastern Conference) were tabbed the No. 12 overall seed, making them the No. 3 seed in the East Region. Most interesting are the teams joining them there.
The top seed in the East is No. 1 overall seed and defending national champion Villanova Wildcats. Looming as a projected Sweet 16 matchup would be second-seeded Louisville, while No. 4 seed UCLA rounds out the region. Regional semifinal and final games would be played in New York City's Madison Square Garden.
UK currently sits at No. 14 in RPI rankings, sporting a 10-5 record against top-100 teams and 5-5 against the top 50 entering Saturday's trip to Alabama. The Cats are No. 7 according to kenpom.com, No. 10 according to ESPN's BPI and No. 9 according to KPI.