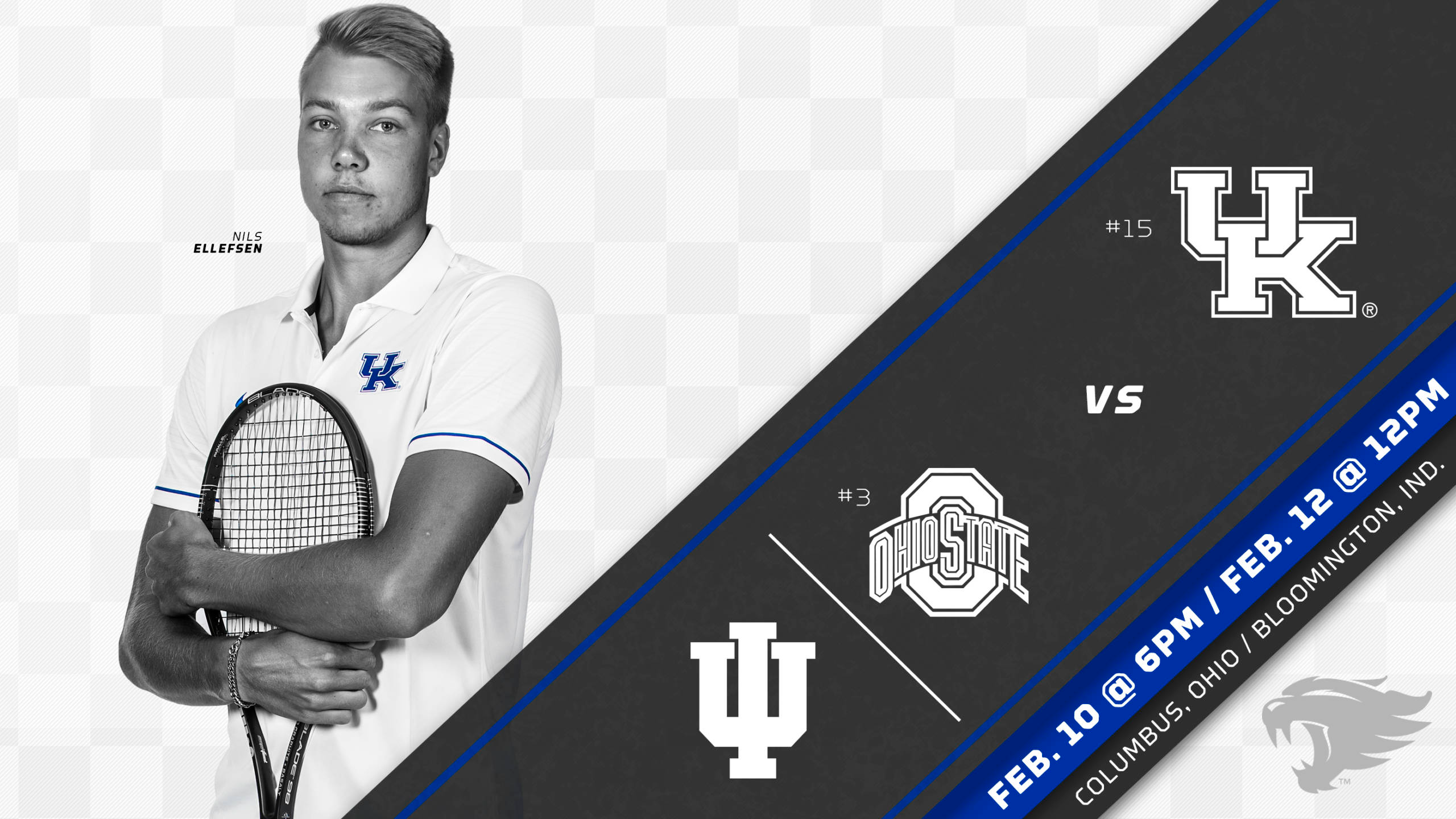 February 9, 2017 - 04:02 PM
No. 15 Kentucky Men's Tennis Faces Big Ten Opponents Ohio State and Indiana This Weekend
COLUMBUS, Ohio – The No. 15 Kentucky men's tennis team heads on the road to take on two Big Ten opponents this weekend when UK plays No. 3 Ohio State on Friday at 6 p.m. and Indiana on Sunday at 1 p.m.
Last weekend, the Wildcats went 2-1. UK suffered a heartbreaking 4-3 loss to top-ranked Virginia on Saturday to begin the weekend. The Wildcats took the doubles point in the match, and the duo of junior Trey Yates and sophomore Ryo Matsumura earned a ranked 6-3 win over No. 40 J.C. Aragone and Henrik Wiersholm. Kentucky earned two wins on Sunday over Lipscomb and NKU. UK dropped just one point on the day, the doubles point against the Bison.
Kentucky heads to Ohio State on Friday, and the Buckeyes are currently a perfect 7-0. OSU has four players ranked in the top-100 of the ITA individual poll. Mikael Torpegaard is ranked No. 2, while Hugo Di Feo is ranked No. 8. Joining the duo is Herkko Pollanen at No. 47 and Martin Joyce at No. 77. The Buckeyes have only lost one match in singles or doubles this season and taken every doubles point.
Indiana has notched seven straight victories going into this weekend and will face No. 17 Illinois on Friday before taking on Kentucky. IU has one ranked doubles duo of Keivon Tabrizi and Raheel Manji at No. 31.
Kentucky currently has two individuals ranked in the latest ITA poll. Matsumura comes in at No. 17, while junior Will Bushamuka joins him at No. 33.
For more information on the Kentucky men's tennis team, follow @UKMensTennis on Twitter or Kentucky Men's Tennis Team on Facebook.