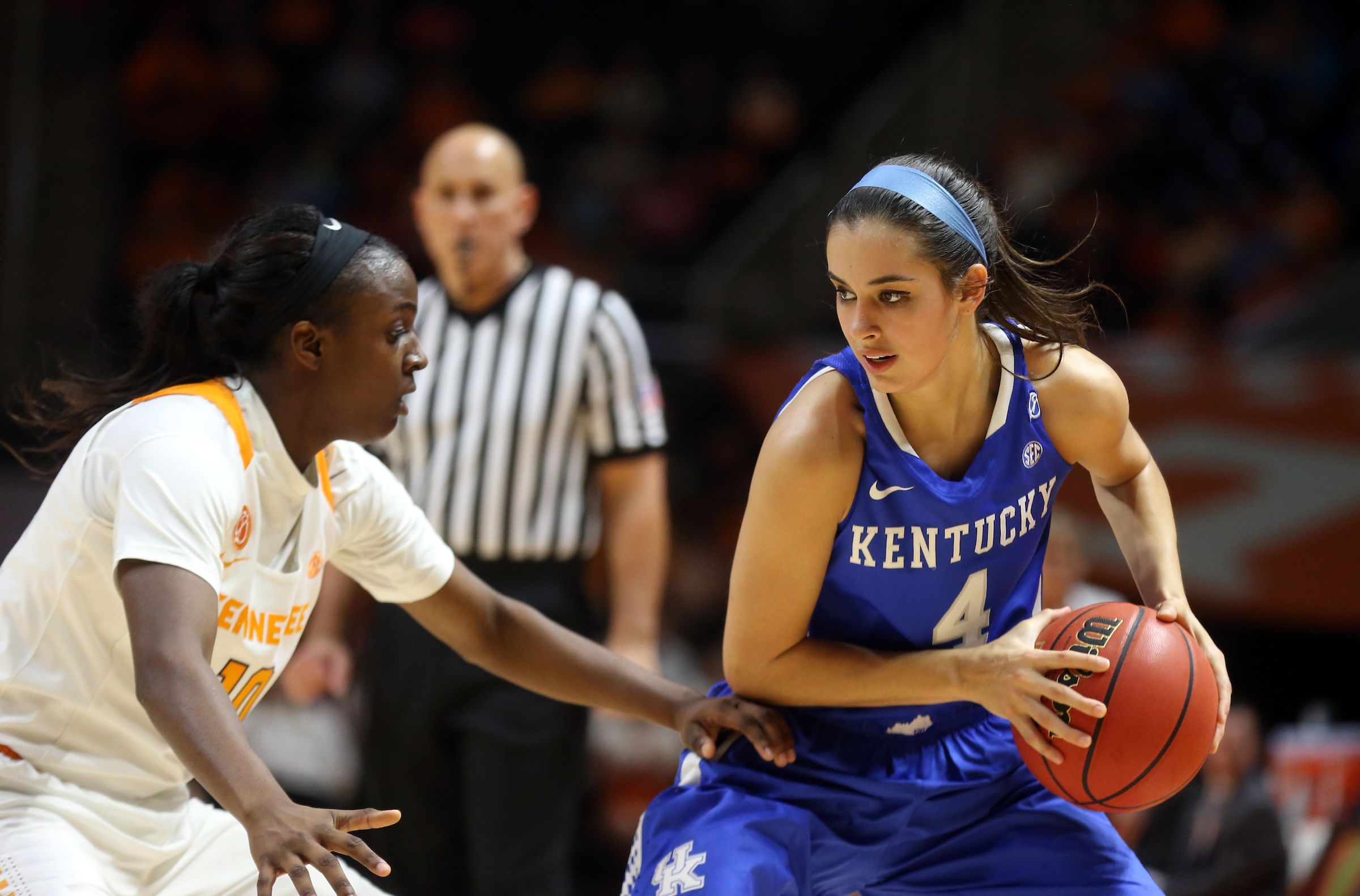 Early in the month of January, Maci Morris was going through perhaps her toughest stretch of the season. Morris was not shooting the ball well, and the results were far from what the former Kentucky Miss Basketball expected them to be. 
In four straight games, Morris failed to reach double figures in scoring. In those four contests, the usually smooth-shooting Morris hit just 10-of-37 (27 percent) of her shots from the field, including just four-of-17 (23.5 percent) of her three-point shots.
Rather than wallow in self-pity or just hope that things would get better, Morris took action. She made a couple of small changes that ended up making a big difference in her game.
The first change for the 6-foot sophomore from Bell County was in her diet.
"For me, I feel good compared to what I did a month ago," Morris said on Friday. "I wasn't eating as well as I should have. I wasn't fueling my body."
The other change was a slight adjustment in her shooting form, something that only someone who knows Morris well would have known how to fix.
"My dad helped me tweak my shot," Morris said of her father, Lewis. "He told me to get my elbow in more because I had it poking out like a chicken wing. He also told me when I shoot, push through my toes and go straight up and down instead of jumping forward."
Morris' father was clearly onto something, as the younger Morris' shooting, and scoring, have improved drastically over the last four games. After combining to score a total of 29 points in the tough four-game stretch, Morris has averaged 15.8 points per game over her last four contests. She has also found her shooting touch, connecting on 21-of-59 (35.6 percent) from the floor and 12-of-31 (38.7 percent) from behind the arc. While those still aren't the numbers one would expect from Morris, they are an improvement.
Kentucky head coach Matthew Mitchell loves the effort he sees from Morris.
"I just think that she's playing hard and growing every game," Mitchell said of Morris. "It's her sophomore season. A lot of people go through what they call a sophomore slump and she shows no signs of that. She's a major part of our defensive plan, always assigned to the top perimeter player and you know, just making things happen. She is just hanging in there, having to play heavy minutes. I think she's doing a great job."
With only six games remaining in the regular season, Morris and the Wildcats will be trying to stop a two-game losing skid when they face Vanderbilt on Sunday at noon inside Memorial Coliseum. Morris knows that Mitchell, and the team, have a plan to turn things in a better direction.
"We just have to buckle down and not let (bad momentum) continue and let it lead to a third loss," Morris said. "We need to come into practice, learn from our mistakes and continue to go as hard as we can. We need to push each other and learn. We have to be more focused in games because sometimes we have little mental lapses. I feel like if we fix that, the outcome we want, we'll get."
And Morris knows she can be a leader in making positive things happen for the Wildcats.
"I think I need to step up and help our two seniors (Makayla Epps and Evelyn Akhator) lead the team, carry my role out and help my team as much as possible, whether that's on the defensive end, or the offensive end," Morris said. "I have to do what coach asks me to do. If I can improve on what he wants me to do, it will help our team significantly."
And if the team can follow Morris' lead by making little changes, it could lead to big success.