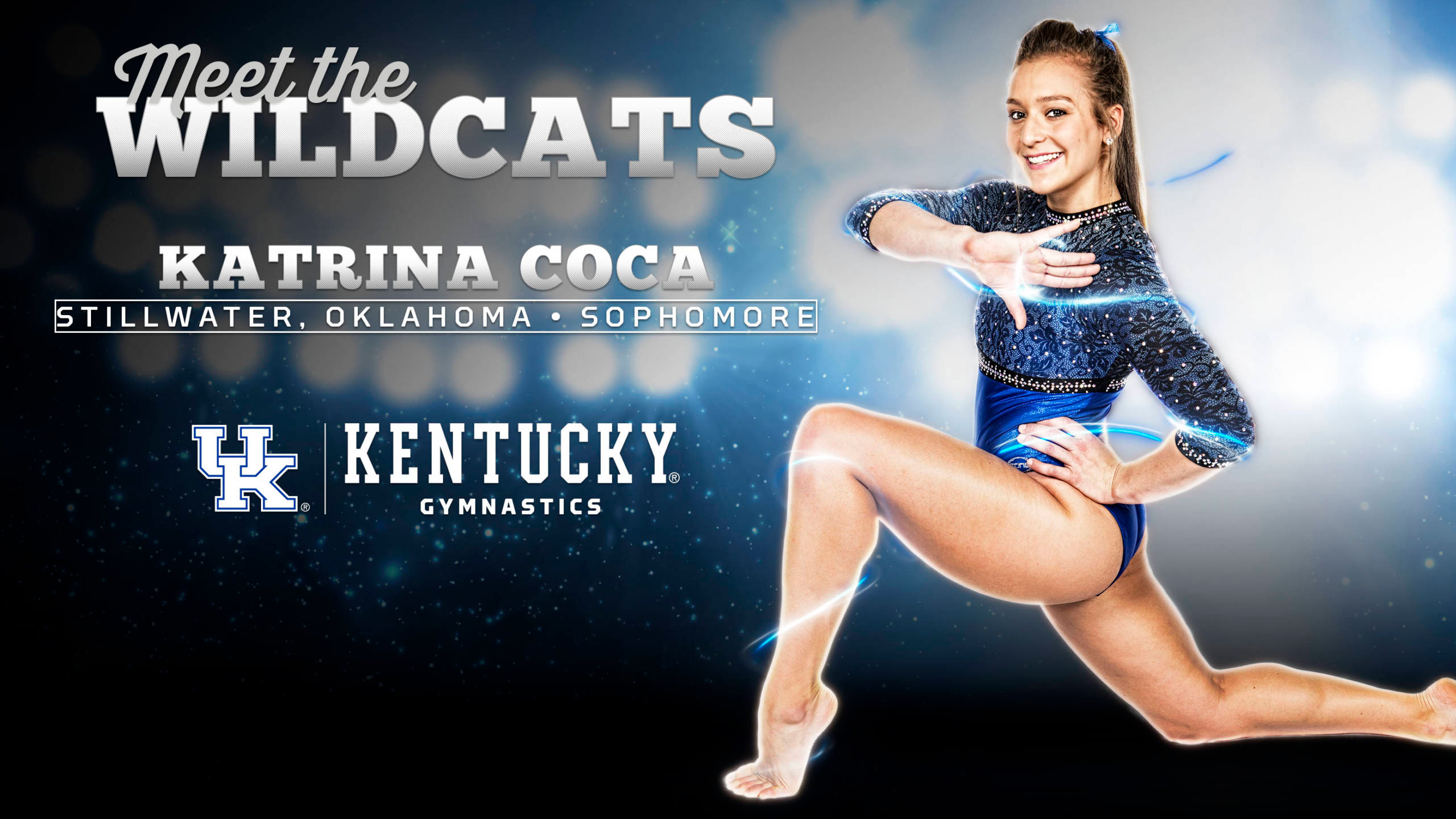 February 3, 2017 - 04:59 PM
Meet the Wildcats: Katrina Coca
LEXINGTON, Ky. – Today's Meet the Wildcats is sophomore Katrina Coca. Katina made an immediate impact as a mid-year enrollee last season, and competed in all 13 meets last season. She posted a season-best 9.825 on uneven bars at the Ball State Think Pink meet. Here's a bit more on Katrina:
Quick Facts
Birthplace: Stillwater, Oklahoma
Parents: Stephanie and Erik Coca
Siblings: Bela and Louie Coca
Twitter Handle: katrina.coca
Instagram Handle: katrina_coca
Major: Kinesiology 
Nickname(s): Coca
What I like the most about
Coach Garrison and the staff … How supportive they all are.
I chose UK because … I loved the
campus and the coaching staff.
I'm most excited for … Competition  because I like the
feel of being in front of a crowd.
I'm looking foward to our meet
with … Missouri, because my family gets to come
My role model in gymnastics is
… Shawn Johnson 
I want to improve my … All the
little things to make scores better
Favorite food … White rice
Favorite band …  The Weeknd 
Favorite TV Channel … FX 
Favorite Movie … The Proposal 
Favorite Board Game … Sorry