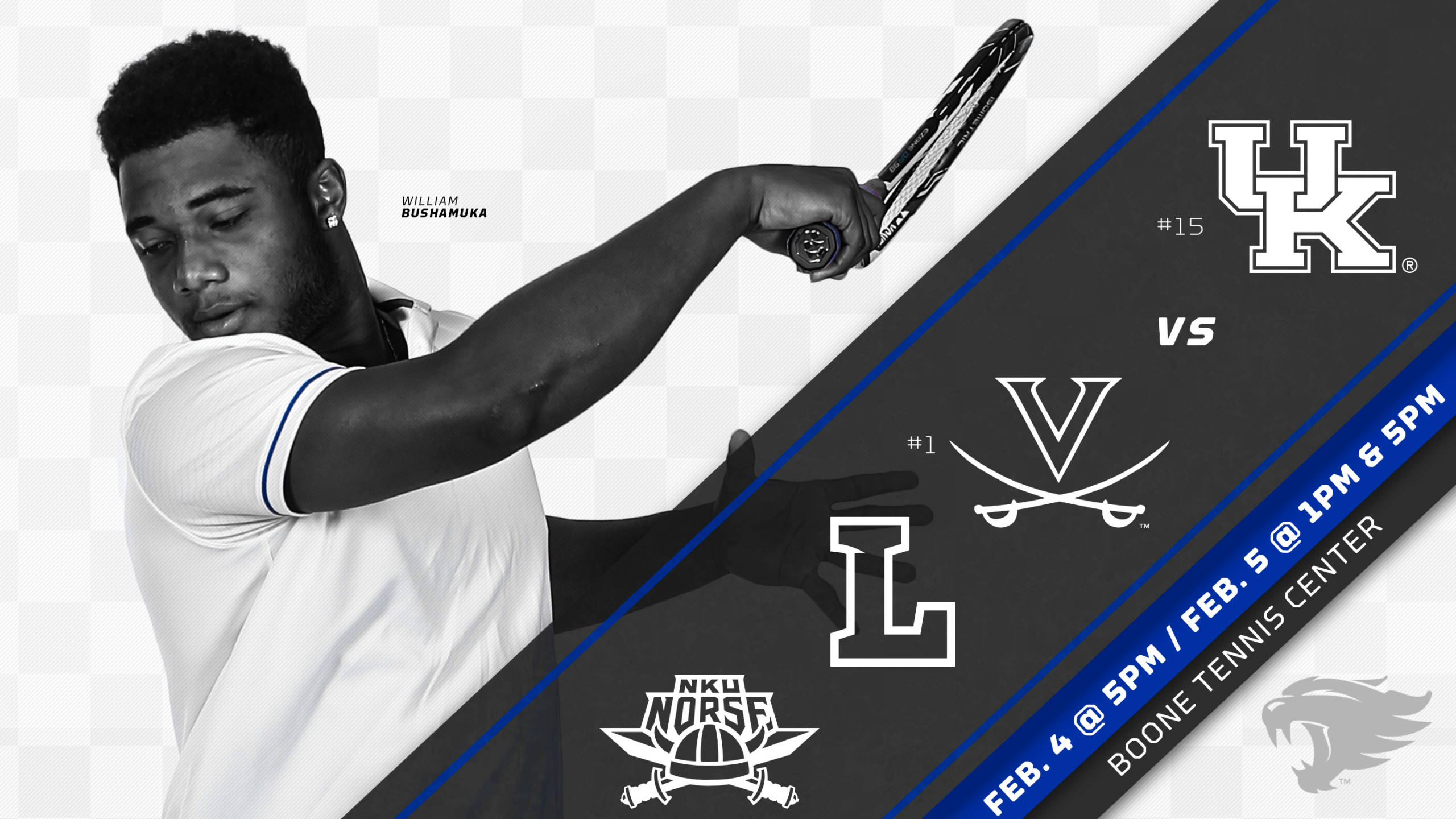 February 3, 2017 - 04:13 PM
Men's Tennis Hosts No. 1 Virginia on Saturday, Lipscomb and NKU on Sunday
LEXINGTON,
Ky. – The No. 15 Kentucky men's tennis team will face three teams this weekend
at the Boone Tennis Center, beginning with the top-ranked Virginia Cavaliers on
Saturday at 5 p.m. UK will then face Lipscomb and Northern Kentucky on Sunday.
The match against LU will begin at 1 p.m. and NKU will begin at 5 p.m.
Last
weekend, the Wildcats advanced to the championship rmatch of the ITA Kick-Off
Weekend's Stillwater Regional after taking down Tulsa in a come-from-behind 4-2
win. In its second match of the weekend, the Wildcats fell to the host school,
No. 13 Oklahoma State, 4-0.
Kentucky
welcomes Virginia for the Cavaliers' second meet of the season. UVA has not
played yet this season, but will face Vanderbilt before taking on the Cats.
Virginia looks to defend its 2016 National Championship this season, and has
two singles players and one doubles duo ranked. Senior Thai-Son Kwiakowski is
ranked No. 39 while J.C. Aragone is ranked No. 58. In doubles, Kwiatkowski and
Luca Corinteli come in at No. 20.
Lipscomb
does not have a win this season, with an 0-3 overall record. The Bison have
faced Vanderbilt, Tennessee Tech and UAB this season. Lipscomb will travel to
Clarks ville for a battle with Austin Peay on Saturday before traveling to UK.
The two teams last faced off two years ago, when UK beat the Bison, 4-0.
NKU comes
into Lexington at 1-1, picking up a win over Abilene Christian, 5-2, last
Saturday. The Norse have also faced Saint Francis University where they fell,
5-2.
Fans will
receive free pizza before the match with Virginia on Saturday and Lipscomb on
Sunday.
For more information on the Kentucky men's
tennis team, follow @UKMensTennis on
Twitter or Kentucky Men's Tennis Team on
Facebook.