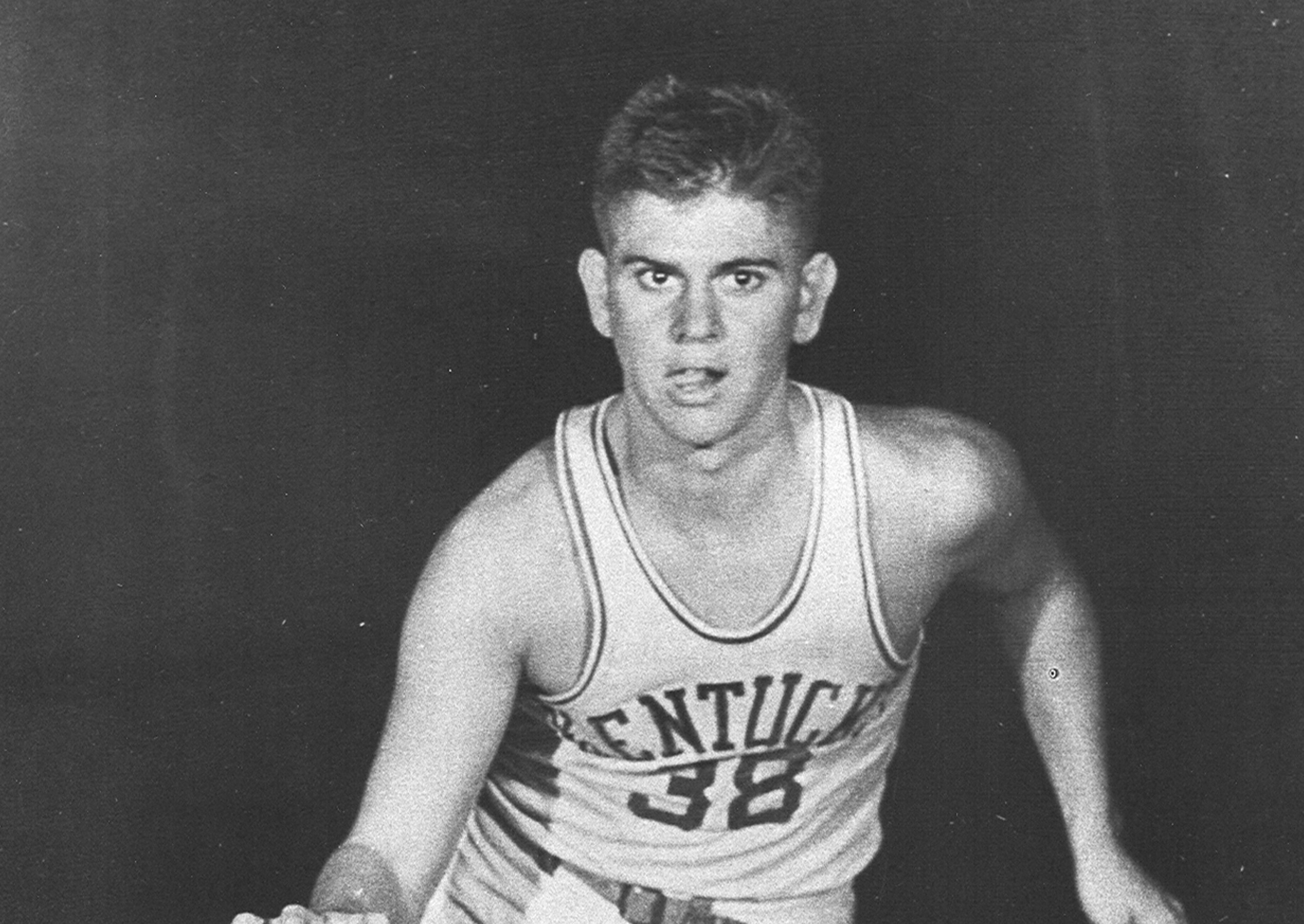 February 1, 2017 - 07:36 PM
Former UK Men's Basketball National Champion Bobby Watson Dies
OWENSBORO, Ky. – Bobby Watson, a
key member of the Kentucky men's basketball 1951 national championship team and
the fifth 1,000-point scorer in program history, died on Tuesday. He was 86.
Watson, originally a walk-on,
earned a scholarship under legendary head coach Adolph Rupp and lettered in
three seasons for the Wildcats from 1950-52.
A two-time All-Southeastern Conference
First Team selection (1951 and 1952), Watson averaged 10.4 points and 2.5 rebounds
for UK's 1951 national championship team.
In his final season, in 1951-52, he
was named an All-American by Athletic Publications after averaging 13.2 points
and 2.5 rebounds.
Watson played in 96 career games
for the Wildcats and scored 1,001 points. He was the fifth player to join the
prestigious 1,000-point club. He also played tennis for UK during the 1951-52
season.
Watson was selected by the Milwaukee
Hawks in the 1952 NBA Draft and played one season with the Hawks during the
1954-55 season, but his career was cut short by injury.
A veteran of the United States Air
Force, Watson served during the Korean Conflict.
Following his lone season in the
NBA, Watson became the head coach of Owensboro High School in 1957, a position
he held until 1980. Under Watson, Owensboro High School won 18 district
championships, 14 regional championships and two state titles (1972 and 1980).
He was later inducted into the Kentucky High School Athletic Hall of Fame, the
Kentucky High School Basketball Hall of Fame, the Owensboro Hall of Fame, the
Owensboro High School Hall of Achievement, the Kentucky Athletic Hall of Fame
and the Owensboro Walk of Fame.
Survivors of Watson include his
wife of 60 years, Diane Hunt Watson; his daughter, Shawn Watson Martin; and his
son, Ted Watson.
The funeral service for Watson will
be 10:30 a.m. on Saturday at First Presbyterian in Owensboro. Visitation will
be from 4 to 8 p.m. on Friday at Glenn Funeral Home and Crematory in Owensboro.
Messages of condolence may be placed at glennfuneralhome.com.