REPLYBUY
About ReplyBuy
We've made it even easier for Big Blue Nation to stay informed about the latest UK Athletics ticket offers and promotions! Through ReplyBuy, you can have the latest offers sent directly to your mobile device from the UK Ticket Office. Even better, you can purchase single-game tickets to upcoming and even sold out events with a simple reply text message. No credit cards to pull out or apps to download. To register for ReplyBuy, click here or text "KENTUCKY" to 20123.* Upon registering, new users will receive a $10 credit towards their first ReplyBuy purchase!
How It Works
Once registered, you'll receive exclusive offers from UK Athletics sent directly to your mobile device. From last minute ticket releases to sold out games, to exclusive access to K Fund seats and premium areas, ReplyBuy is the best way to stay informed with ticket offers from UK Athletics. Once an offer is available, the UK Ticket Office will text your mobile device with details. Click the link in the text to learn more about the offer or reply to the text message to purchase tickets. The faster you reply, the better the seats! A mobile ticket will be sent to your device within seconds of your purchase and you will be emailed a receipt. It's that easy! What are you waiting for? Register today and receive a $10 credit towards your first ReplyBuy purchase!
 
Benefits
$10 credit towards your first ReplyBuy purchase
Exclusive access to limited, last minute ticket releases
Customized notifications when seats become available for sold out games
Instant ticket purchases with a quick text message
Specially priced offers only for ReplyBuy subscribers
Exclusive access to K Fund & premium seating area tickets
Ticket Delivery
A mobile ticket will be sent to your device within seconds of purchasing. For more information about how to make purchases through ReplyBuy and using mobile tickets, view our ReplyBuy Step-By-Step Guide.
 
UK Athletics Season Ticket Holders
UK Athletics season ticket holders are now able to associate their UK Ticket Office Account ID with their ReplyBuy account. By associating your Account ID with your ReplyBuy account, season ticket holders will gain even earlier access to select offers! Log-in to your ReplyBuy account to register your Account ID today!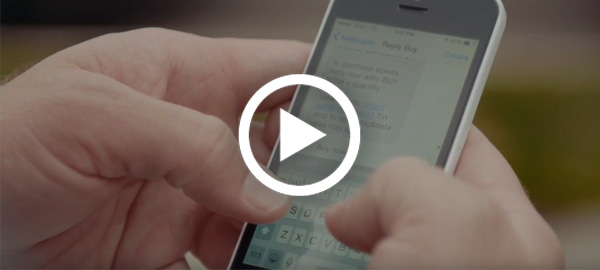 ** This is a promotional program provided by UK Athletics in partnership with ReplyBuy. Tickets are exclusively available by special offer and may not be available for all sports and events. By texting "KENTUCKY" to 20123 you agree to receive periodic automated text messages until you text "STOP". Kentucky's partnership with ReplyBuy will allow fans to receive offers if tickets become available last minute from allotments previously reserved for the visiting team, player guests, recruits and other groups, even when games had been previously announced as sold out.