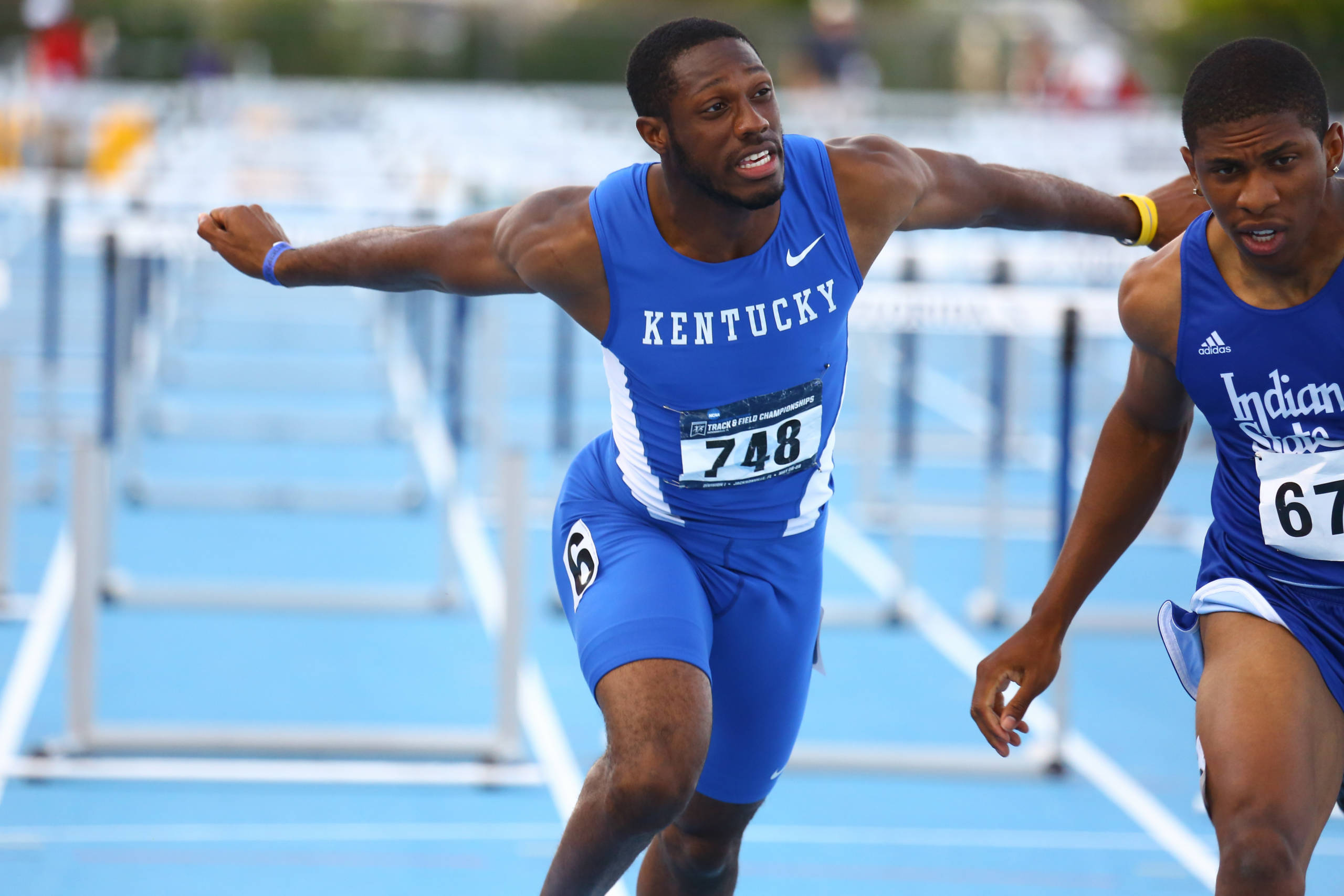 UKTF to Send 23 Qualifiers to Eugene after NCAA East Prelims
Seventeen women earned spots on the plane to NCAAs in Eugene, Oregon, by virtue of their top-12 finishes at the University of North Florida's Hodges Stadium over the past three days. The UK women's team advanced 13 women's entries from East Prelims last season, and 16 the year before.
Four men advanced to Eugene from prelims, while Tim Duckworth and Cameron Short entered this week having already qualified in the decathlon. Kentucky's six men's entries doubled the amount UK qualified for NCAAs last season. 
The Wildcats had an efficient Saturday as the women's team qualified nine entries from a possible 10 opportunities.
The 4x100m relay of Javianne Oliver, Jasmine Camacho-Quinn, Precious Hitchcock and Kianna Gray had the top qualifying time – 43.08, which was a UK season best and the second fastest time in school history, to qualify for Eugene.
Next on the track 100m hurdlers Jasmine Camacho-Quinn and Jacklyn Howell both qualified automatically. Camacho-Quinn ran a wind-aided 12.77 (+2.6) to win heat one, while Howell placed second in heat three with a PR 12.90 (+1.9). 
Gray and Carter qualified in both the 100m and 200m. Camacho-Quinn advanced to Eugene in both the 100m hurdles and 200m. All four of UK's 200m qualifiers could also feature in relays.
Sha'Keela Saunders bounced back from a disappointing result in the long jump by advancing to Eugene in the triple jump with the eighth best mark: 43'9.25"/13.34m.
Gray, Jasmine Mitchell, Kiah Seymour and Ariah Graham earned automatic qualification in the 4x400m relay by running 3:31.83.
Nick Anderson placed third in his 110m hurdles quarterfinal heat, running a windy 13.59 (+3.0) to earn an automatic qualifying place. The junior advanced to NCAAs for the first time.
Xaivier McAllister moved on to Eugene in the high jump. He cleared 6'-11.75"/2.13m to qualify.
Kentucky qualified six women's entries on Saturday – Oliver, Gray and Carter in the 100m, Ariah Graham in the 800m, Kiah Seymour in the 400m hurdles and Olivia Gruver in the pole vault. 
On Friday Beckie Famurewa qualified for Eugene in the hammer throw, and Sarah Blake advanced in the javelin. Fred Dorsey made it to Eugene in the long jump, and Jacob Thomson qualified in the 10k.