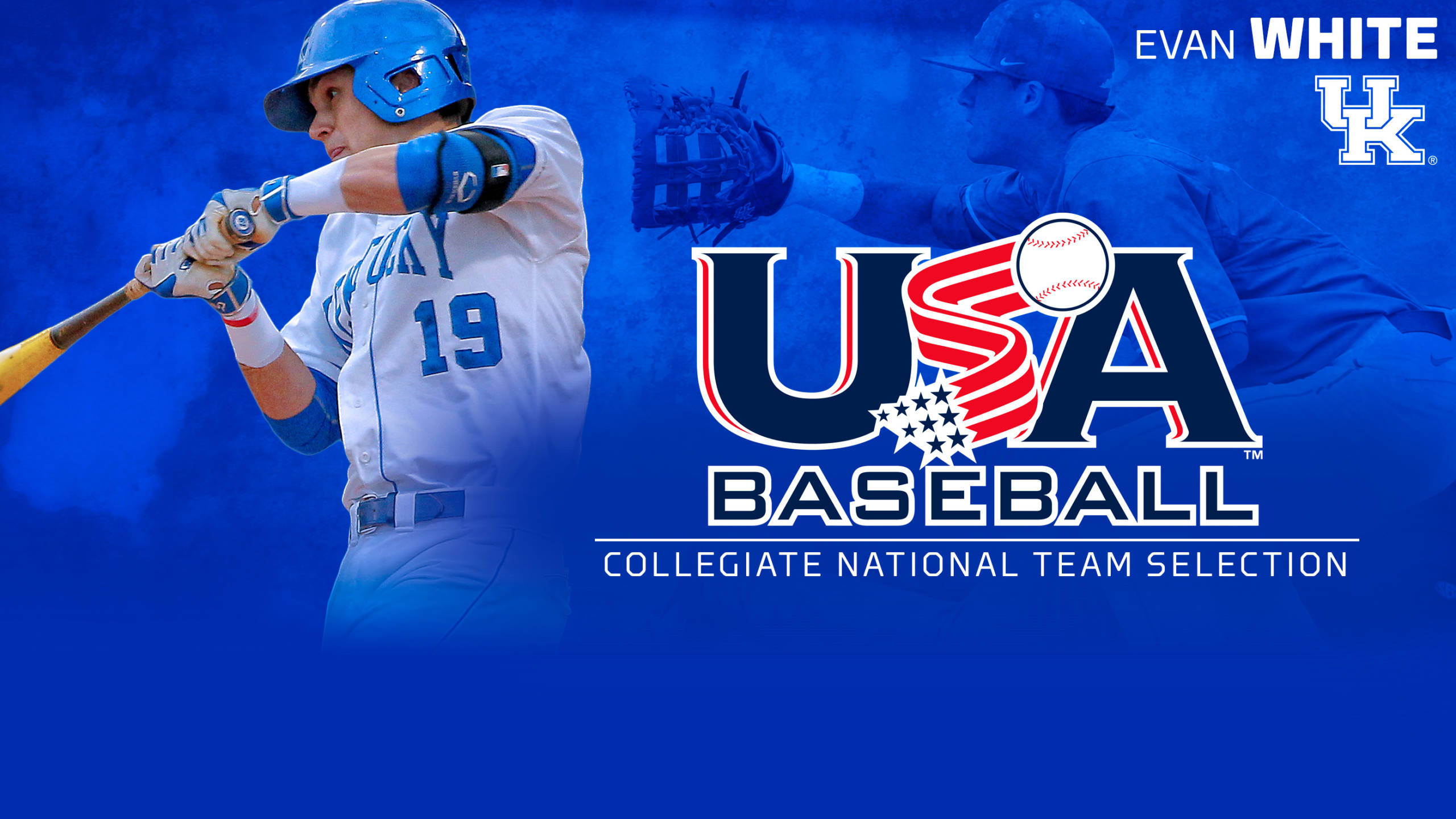 LEXINGTON, Ky. – Kentucky sophomore first baseman Evan White has accepted an invitation to play for the USA Baseball Collegiate National Team and will play against international competition in July, USA Baseball announced Friday.
"I'm very honored and very thankful to represent our country. This is a dream come true," White said of his selection.  "The opportunity to represent the United States is awesome and it will be exciting to play with some of the best players in America." 
The team will begin practice in Southern California on June 27 before traveling to Taiwan for a series against Chinese Taipei (July 5-9).  From there the Collegiate National Team travels to Japan (July 12-17) and Cuba (July 23-27) to play against teams from those countries. 
White is hitting .376 this season with 15 doubles, three triples, five home runs, 40 RBI, 44 runs scored and 10 stolen bases.  He leads the Wildcats in each of those categories with the exception of home runs.  He has a 16-game hitting streak in addition to a 21-game hitting streak earlier in the season. He was named second-team All-Southeastern Conference by league coaches.  
An exceptional fielder at first base, White has committed only one error all season and has been chosen to the SEC All-Defensive Team both years at UK.  White also has seen spot duty in center field and his versatility of positions was another attractive factor in his selection to the team.  
White is the fourth Kentucky player or coach in the last five years to participate with the USA Baseball Collegiate National Team.   Outfielder Austin Cousino played for the CNT in 2012 and '13 while UK head coach Gary Henderson was the CNT pitching coach in 2015.