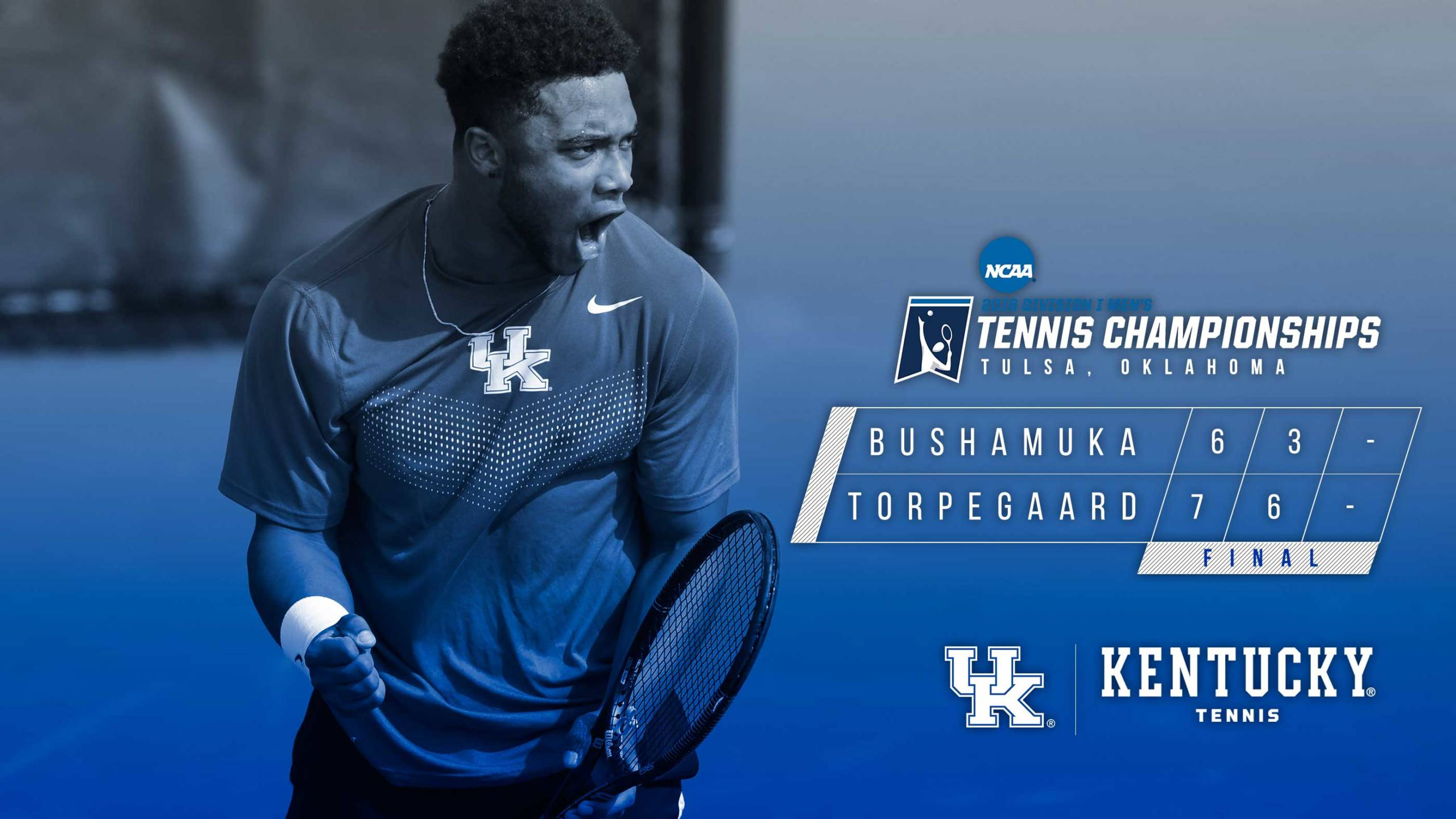 Bushamuka Bows Out of NCAA Singles Tournament
TULSA, Okla. –  Kentucky men's tennis saw its season come to a close on Thursday afternoon as sophomore William Bushamuka was bounced from the NCAA singles tournament by Ohio State's Michael Torpegaard – the tournament's top seeded player – at the Case Tennis Center. 
Through the first set, nothing would separate the two sides in the early going. Bushamuka pushed to a 5-4 lead before Torpegaard went on to take two of the next three games and force a tiebreaker. The two sides then continued to battle, vying for the upper hand. Bushamuka led, 7-6, before a change in momentum pushed Topregaard to win the next three points and the tiebreaker, 9-7.
In the second set, Topregard jumped to a 5-0 lead. With his back against the wall, Bushamuka fought back, winning a trio of games, before dropping the final set in a 6-3 defeat.
Bushamuka and Topregaard matched up once prior in the regular season, in which Bushamuka took him to a tiebreak in the first set before falling 7-6 (9-7), 6-0. 
NCAA Men's Singles Championship – Round of 32
Case Tennis Center – Tulsa, Okla.
May 26, 2016
#1 [1] Michael Torpegaard (Ohio State) def. #29 William Bushamuka (Kentucky) 7-6 (9-7), 6-3