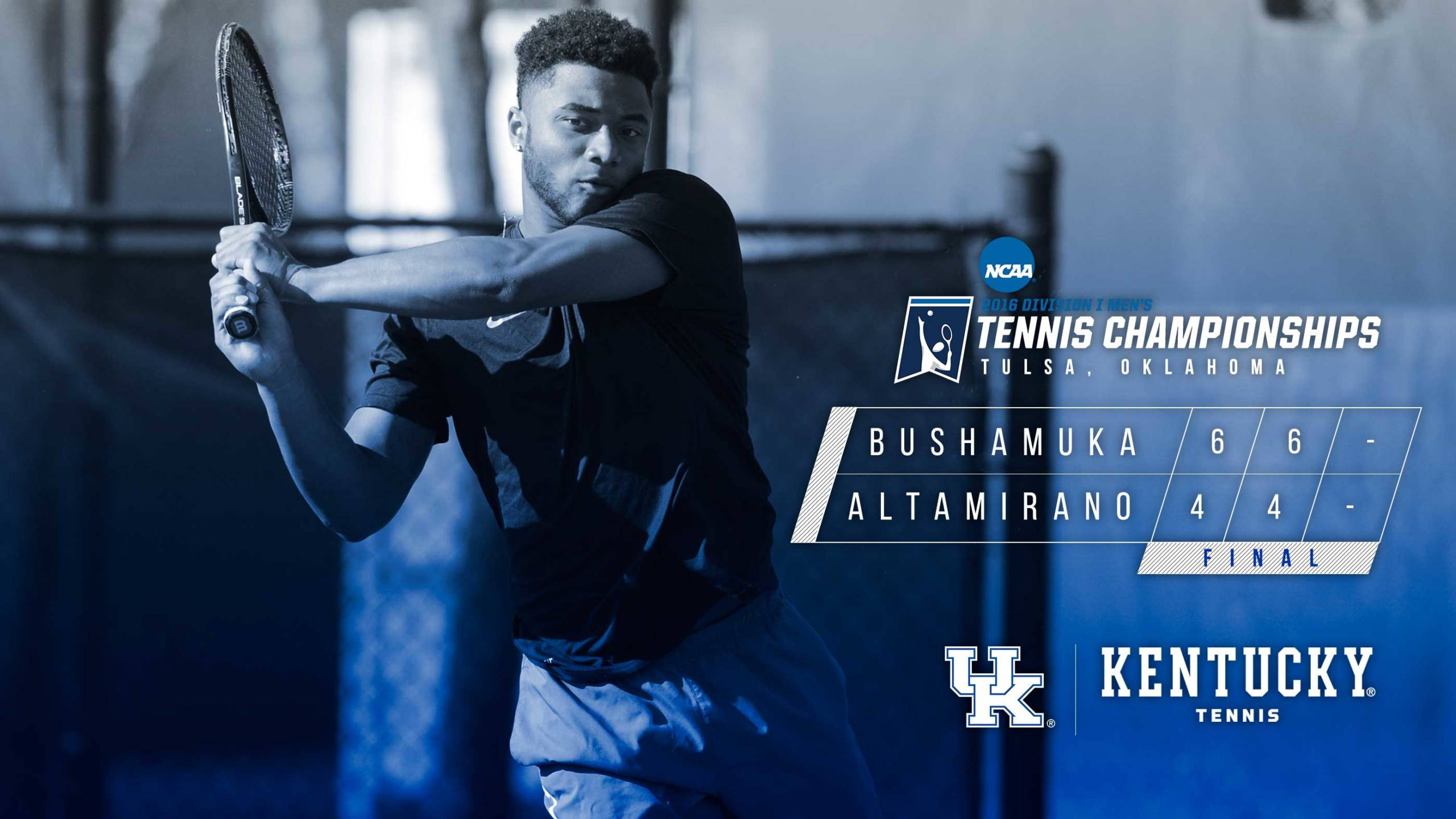 Bushamuka Advances to Second Round of NCAA Tournament
TULSA, Okla. – Kentucky men's tennis sophomore William Bushamuka advanced to the second round of the NCAA singles tournament on Wednesday evening at the Case Tennis Center with a 6-4, 6-4 victory over University of Virginia's Collin Altamirano. 
The sophomore will face the tournament's top-seeded Michael Topregaard of Ohio State University tomorrow in the Round of 32. First serve is set for 12:30 p.m. 
Bushamuka took the first set, 6-4, before pushing to a 4-1 lead in the second set. Altamirano made a three-game run to tie the match at 4-4, before Bushamuka closed out the match winning his final two games. 
Bushamuka's win over Altamirano marked his second victory over an opponent from the University of Virginia this season. The sophomore from Princeton, N.J., also defeated reigning NCAA singles champion Ryan Shane earlier this season, 7-6, 6-3.
Freshman Ryotaro Matsumura also competed in the first round of the NCAA singles tournament, where he matched up with No. 6 seed Mackenzie McDonald. Matsumura fell, 6-0, 6-2, in the opening round.
NCAA Men's Singles Championship – Round of 64
Case Tennis Center – Tulsa, Okla.
May 25, 2016
#29 William Bushamuka (Kentucky) def. #33 Collin Altamirano (Virginia), 6-4, 6-4
#6 [6] Mackenzie McDonald (UCLA) def. #42 Ryotaro Matsamura (Kentucky), 6-0, 6-2