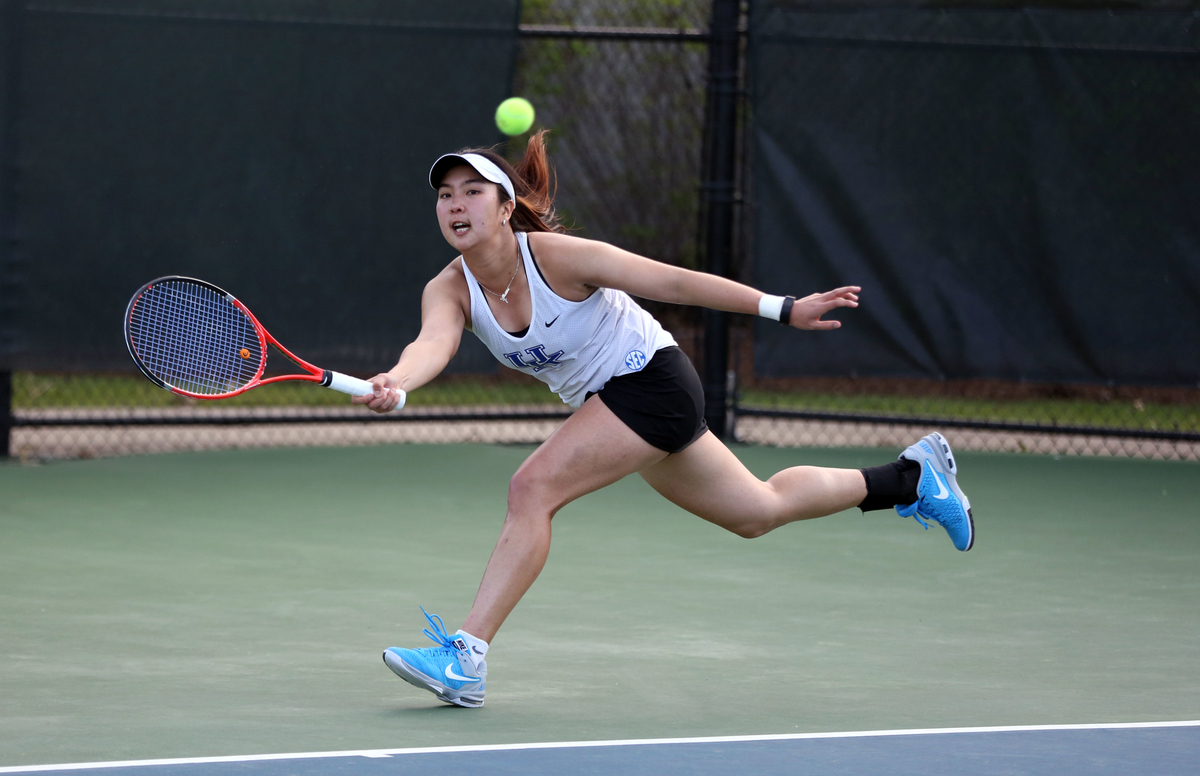 Sutjiadi Falls to No. 12 Elbaba in NCAA Singles Round of 64
TULSA, Okla. – Aldila Sutjiadi, Kentucky's lone representative in the NCAA Women's Tennis Singles Championship was bounced in the Round of 64 on Wednesday afternoon, falling in straight sets to No. 12 Julia Elbaba.
The Virginia senior, who received a No. 9-16 seed in the tournament, got off to a quick start in the first set with a 6-2 victory over Sutjiadi.  Sutjiadi battled back to start the second set, establishing a 4-1 lead.  But the experienced Elbaba, who is Virginia's all-time singles wins leader, now with 132, rattled off five straight games to seal her victory and move on to the Round of 32.
Sutjiadi ends her singles campaign with a 16-7 record, tied for the most wins on the team in the 2016 spring season.  She will remain in Tulsa as part of the No. 2 overall-seeded doubles team along with Mami Adachi.  Kentucky's top tandem will take on Stanford's Melissa Lord and Carol Zhao in the opening round of the NCAA doubles championship.
NCAA Women's Singles Championship – Round of 64
Case Tennis Center – Tulsa, Okla.
May 25, 2016
No. 12 Julia Elbaba (UVA) def. No. 29 Aldila Sutjiadi (UK) 6-2, 6-4
Visit UKathletics.com for the most up-to-date information on the Kentucky women's tennis team and all 22 varsity sports. For additional info, notes, and behind-the-scenes updates, follow the team on Twitter at @UKWomensTennis and on Facebook.