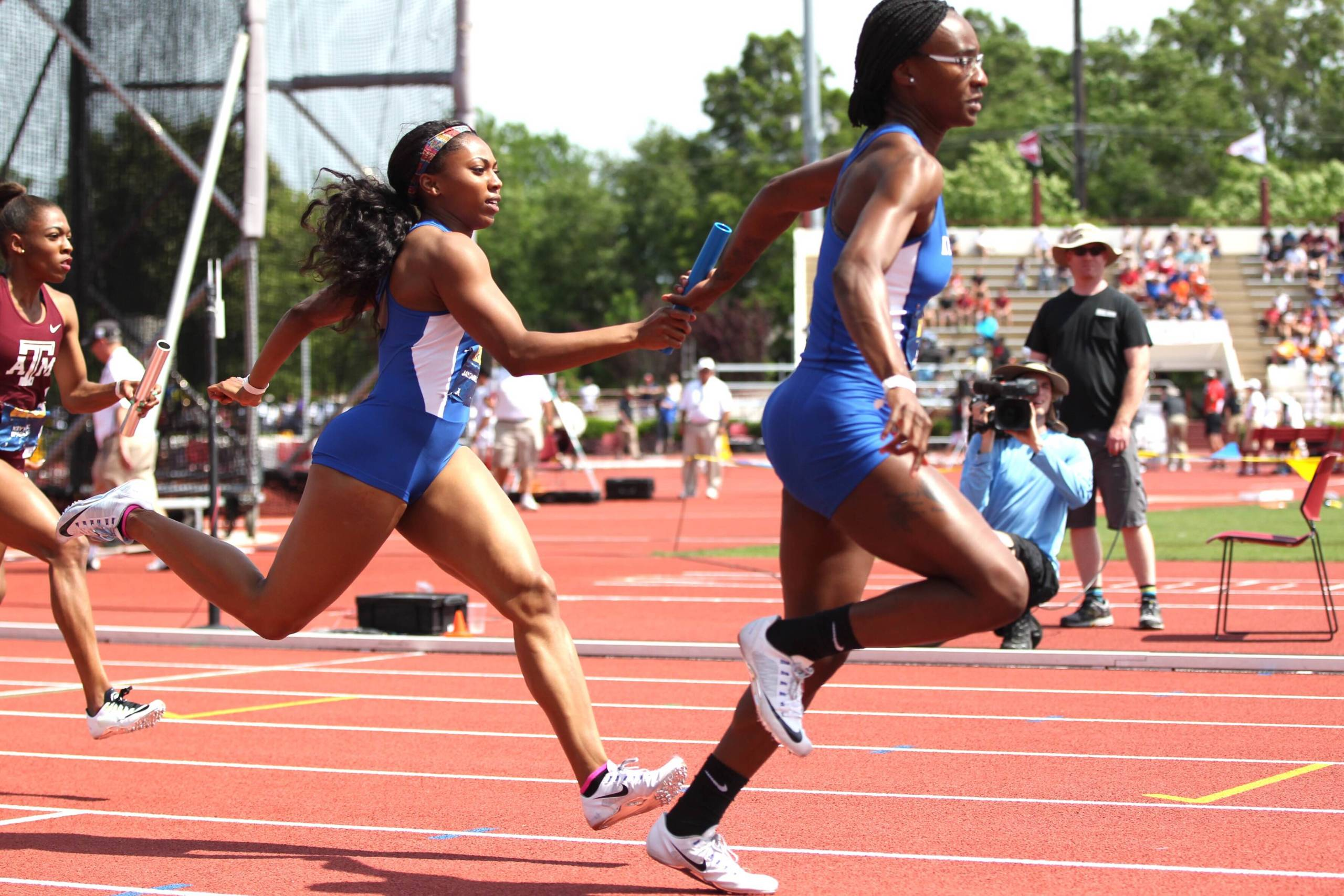 NCAA East Preliminary Track & Field Championships Fields Announced
ENTRIES
LEXINGTON, Ky. – The Kentucky track and field teams will have 47 entries at next week's NCAA East Preliminary Championships, as the meet's field was announced on Thursday. 
Additionally, Kentucky has its first two qualifiers for the NCAA National Championships — Tim Duckworth and Cameron Short were named to the NCAA Championships decathlon field, which will be contested the first two days of NCAAs at Oregon's Hayward Field June 8-9. 
For the heptathlon and decathlon, the top 24 declared student-athletes in each event based on their position on the national descending-order list were accepted into the Championships. Heptahlon and decathlon are not contested at preliminary championships sites. 
For each individual event contested at each of the preliminary sites, the top 48 declared student-athletes were accepted into the competition.  For each relay event, the top 24 declared relay teams were accepted into the competition.  Combined events (Heptathlon and Decathlon), are not contested at the preliminary sites.
Twelve performers from each preliminary site advance to the NCAA Championships – hosted for the fourth year in a row at Hayward Field – June 8-11.  
Duckworth is the No. 9-seed in the decathlon after his school-record 7709 to place fourth at the Southeastern Conference Championships, last week. Short is the No. 13 seed as he scored a PR 7588 at SECs.
The second-ranked UK women's team set a new school-record with 31 entries. UK had 25 regional entries entered into East Preliminary Championships each of the past two seasons. Twenty-five was the previous school record. 
Kentucky has the third most women's preliminary championships entries in the nation behind Arkansas (33) and Oregon and Texas A&M (32). Kentucky has the most women's entries in the East Region.
But as it relates to the NCAA Championships, qualifying entries into the preliminary championships is less significant than the number of entries who make it through prelims and advance to Eugene for the NCAA Championships.
The men's team has 18 entries into the East Preliminary Championships – five more than it qualified a year ago. Kentucky's 18 entries ranks tied for the 18th most in the country.
In total, 39 Wildcats (22 women, 17 men) will travel to North Florida's Hodges Stadium for the right to advance to the semifinal and final rounds of the NCAA Championships. Kansas' Jayhawk Park will serve as the host site for the NCAA West Preliminary Rounds also being held next weekend.
The NCAA East Preliminary Championships begin on May 26, and continue through May 28.
WOMEN'S ENTRIES (31)
Seed. Name: Seed Time/Mark
100m
1. Destiny Carter: 11.11
2. Kianna Gray: 11.12
5. Javianne Oliver: 11.16
31. Precious Hitchcock: 11.47
63. Donatella Asemota: 
200m
2. Destiny Carter: 22.41
10. Kianna Gray: 22.86
12. Jasmine Camacho-Quinn: 22.93
25. Precious Hitchcock: 23.26
37. Donatella Asemota: 23.46
400m
26. Jasmine Mitchell: 52.90
800m 
6. Ariah Graham: 2:03.24
3k Steeplechase
19. Katy Kunc: 10:14.66
22. Caroline McCaslin: 10:18.32
100H
2. Jasmine Camacho-Quinn: 12.69
3. Jacklyn Howell: 12.87
400H
1. Kiah Seymour: 55.20
20. Daje Pugh: 57.85
4x100m Relay
3. Kentucky: 43.14
4x400m Relay
2. Kentucky: 3:28.45
Pole Vault
9. Olivia Gruver: 14'1.25"/4.30m
Long Jump
2. Sha'Keela Saunders: 6.66m
9. Destiny Carter: 6.51m
38. Marie-Josee Ebwea-Bile: 6.13m
Triple Jump
11. Sha'Keela Saunders: 13.19m
14. Marie-Josee Ebwea-Bile: 13.05m
Discus
3. Beckie Famurewa: 57.71m
6. Adriana Brown: 55.82m
Hammer 
5. Beckie Famurewa: 64.55m
29. Brandi Walker: 58.87m
Javelin
25. Sarah Blake: 57.68m
MEN'S ENTRIES (18)
Seed. Name: Seed Time/Mark
200m
55. Ini-Oluwa Oye: 21.00
1,500m
13. Lou Styles: 3:42.22
3k Steeplechase
49. Spencer Hrycay: 8:58.34
88. Gabe Harm: 9:12.41
10k
5. Jacob Thomson: 29:01.34
110H
7. Nick Anderson: 13.60
49. Caleb Wilt: 14.20
4x100m Relay
21. Kentucky: 39.85
Men's High Jump
12. Xaivier McAllister: 2.18m
31. Justin Kretchmer: 2.14m
40. Cameron Short: 2.11m
44. Tim Duckworth: 2.11m
Long Jump
22. Fred Dorsey: 7.65m
Shot Put
18. Nik Huffman: 18.39m
Hammer Throw
42. David Cline: 62.80m
50. Logan Bryer: 62.28m
Javelin
35. Elijah Marta: 65.97m