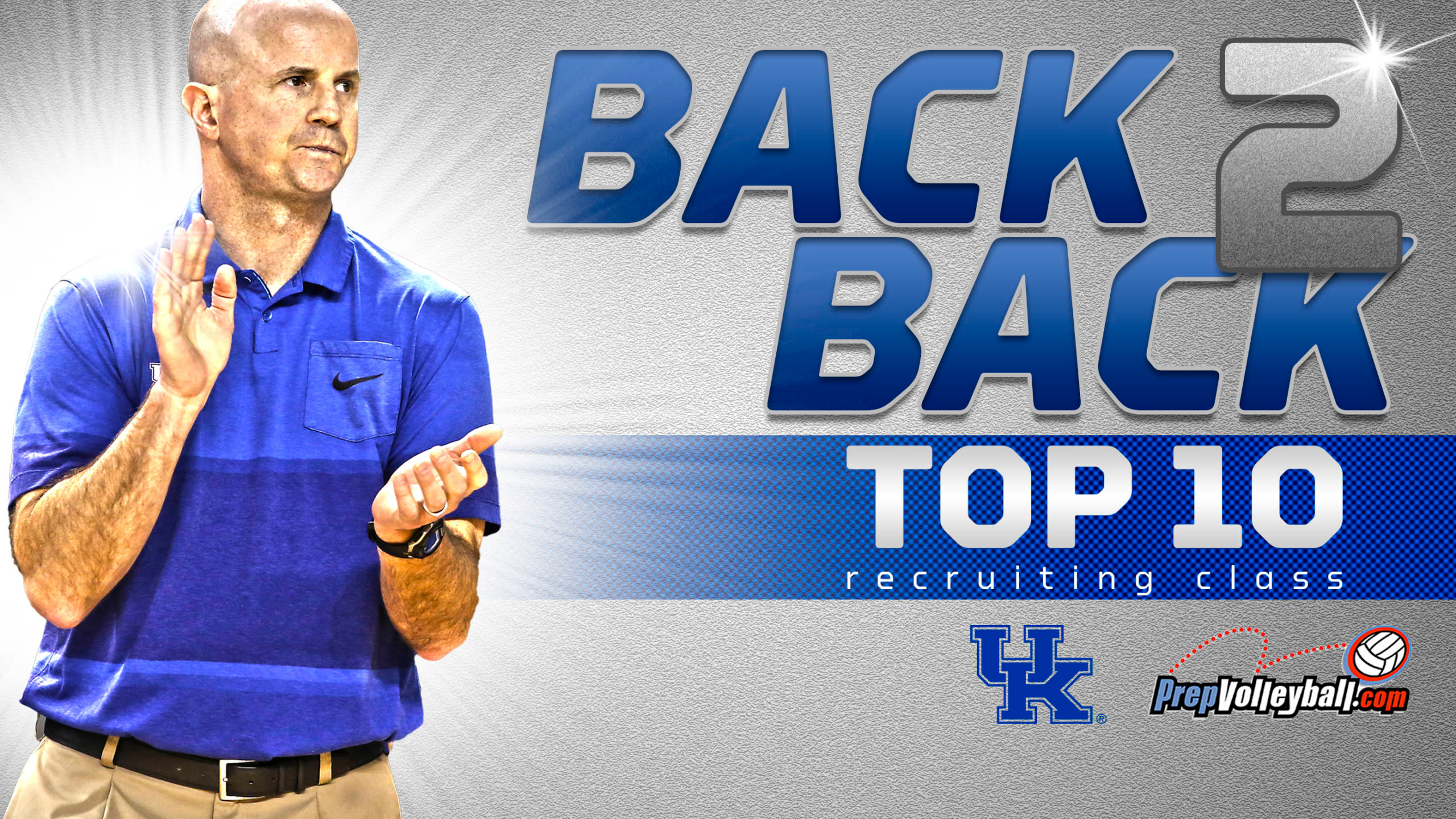 Schmaltz Rounds Out Wildcats' No. 9 Ranked 2016 Recruiting Class
LEXINGTON, Ky. – With the addition of defensive specialist Kylie Schmaltz, the University of Kentucky volleyball program's recruiting class was named
the ninth-best in the nation by prepvolleyball.com
on Thursday afternoon, marking the highest ranked recruiting class in program history. 
With the top-10 class, Kentucky is just one of four schools in the country to have back-to-back top-10 recruiting classes, and the only school in the Southeastern Conference to do so. It also marks UK's seventh top-20 class under the guidance of head coach Craig Skinner.
"The rest of the coaching staff and I are thrilled with the incoming group and that they all come from winning programs," Skinner said of the 2016 class. "We have a very athletic class coming in that will leave its mark on Kentucky volleyball."
Schmaltz, a 5-8 outside hitter turned defensive specialist from Verona, Wis., completes the
2016 class
. The incoming freshman who grew up playing hockey became a leader for her Verona High School team, leading the team in kills and finishing second in digs. A Third Team All-State selection, Schmaltz guided Verona to a state semifinal berth, upsetting tournament favorite Burlington in the quarterfinal round of the WIAA Division I state tournament with 20 kills on .415 hitting, 14 digs and two aces. 
Since Skinner's arrival, the Wildcats have hauled in 10 classes rated in the top 30 of PrepVolleyball.com's rankings including his very first class in 2006 which came in at No. 26. That class included future Southeastern Conference Player of the Year and two-time All-American setter Sarah Rumely.
In all, Kentucky has recruited 13 players who have garnered 19 All-America accolades during their careers. Players from these recruiting classes have notched 24 All-SEC distinctions and at least one member of every freshman class has earned an All-SEC Freshman team nod during Skinner's 11-season tenure.