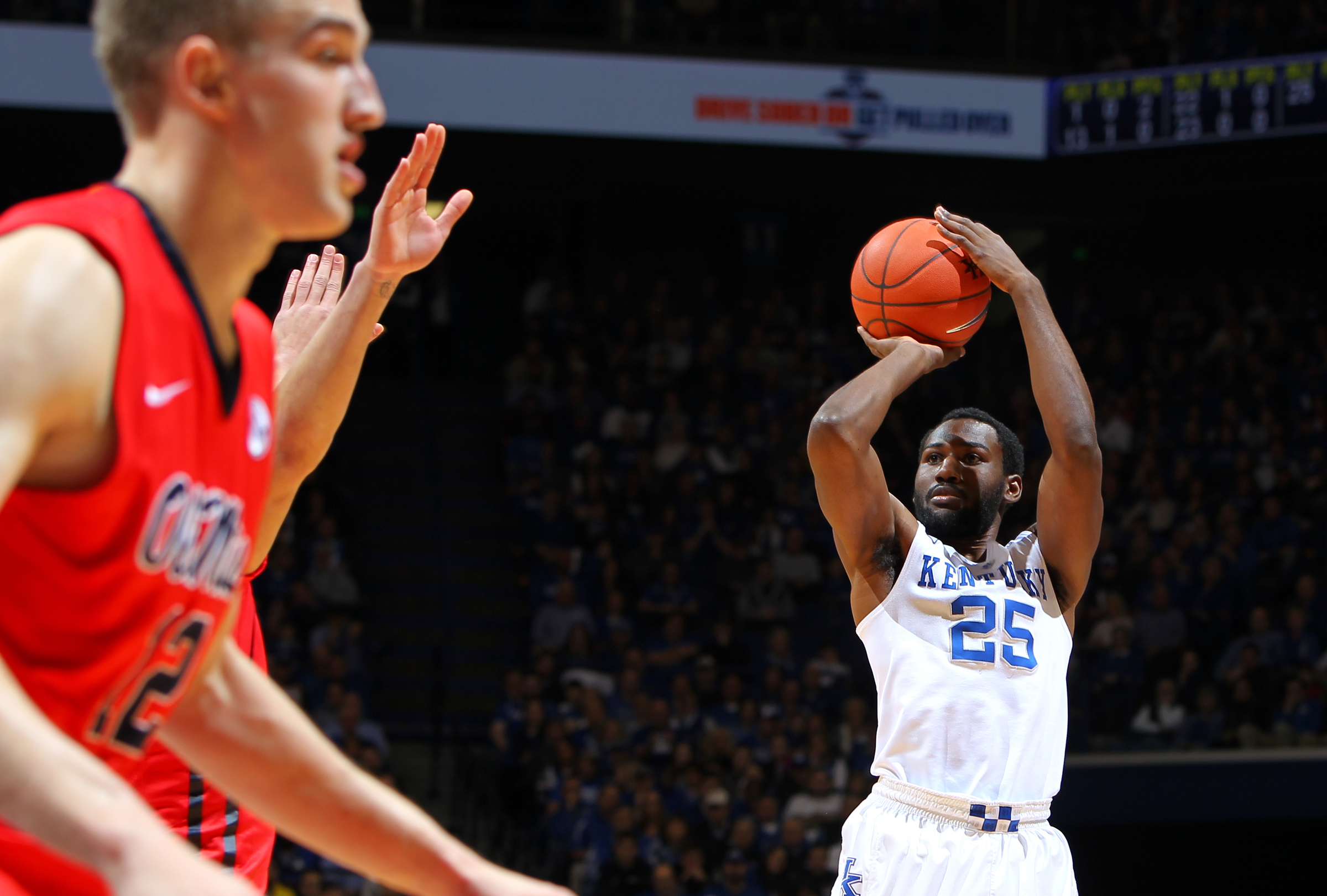 Hawkins to Travel to Far East for Second Time with Reach USA
LEXINGTON, Ky. – For the second time in his career, senior guard Dominique Hawkins will travel to the Far East in conjunction with Reach USA for a cultural exchange trip.
The Reach USA team will travel from May 16-29 for a cultural exchange basketball trip in order to learn more about the Far Eastern culture, while sharing its own culture. 
"I wanted to return to the Far East because I enjoyed the trip earlier in my career and I didn't have any other plans," Hawkins said. "I'm looking forward to the opportunity to learn about another culture and spend some more time on the basketball court."
This marks the second time to the Far East for the Richmond, Ky., native who enjoyed a productive trip on the court during his previous trip. He spent two weeks with Reach USA in the Far East during the summer of 2014.  He averaged 9.3 points, 4.6 rebounds and 2.0 assists per game over the course of nine contests that summer. He topped double-figure scoring in three games, including a breakout 27-point effort in a win over Lithuania. 
The 2016 trip will feature games from China and Lithuania. Other students joining Hawkins on the trip hail from Duquesne, Kentucky Wesleyan, Southern Mississippi, Southern University, Troy, Virginia Intermont and Western Kentucky. 
Hawkins has played in 83 games with nine starts in his three-year career with the Wildcats. He has scored more than 100 points and hauled in more than 60 rebounds. He enjoyed a memorable performance as a junior in helping UK knock off rival Louisville in December. Hawkins scored a career-high 13 points, which included a 3-for-4 performance from behind the arc. 
For the latest on the Kentucky men's basketball team, follow @KentuckyMBB on Twitter, Facebook and Instagram, and on the web at UKathletics.com.