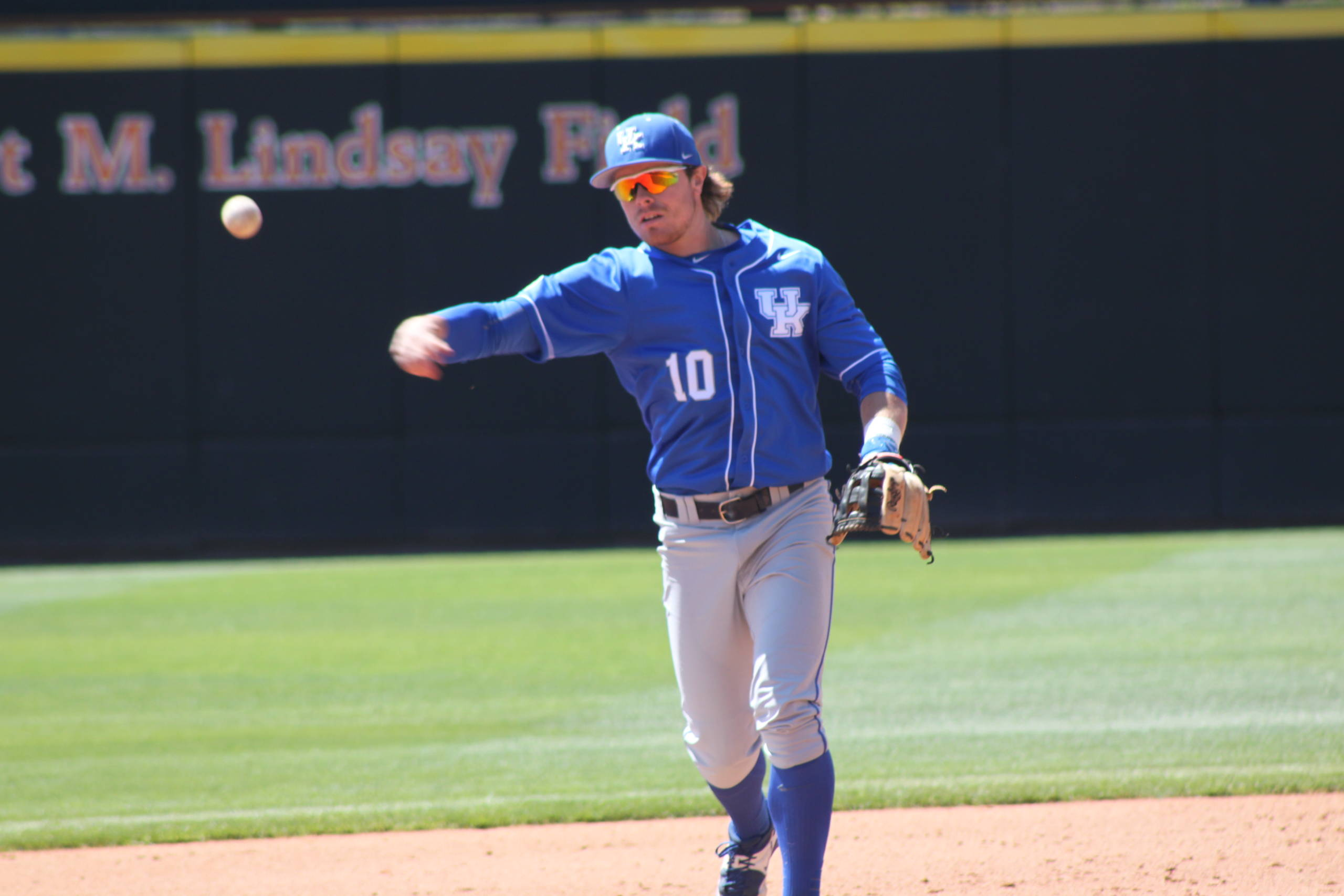 OXFORD, Miss. – Luke Becker and Evan White each had three hits, but the Kentucky baseball team lost to No. 6 Ole Miss 3-1 on Thursday night at Swayze Field.
Becker doubled down the left field line in the fourth inning, his 10th double of the season. The sophomore second baseman added two singles, tying his career high of three hits that he set earlier this season, on March 5, against Buffalo.
After missing the previous three games with a thumb injury, White made an immediate impact in this game by leading off the game with a double down the left field line. With one out in the third inning, Kentucky's sophomore first baseman doubled to left again, his team-leading 14th two-bagger of the season, but was left stranded, one of nine runners the Wildcats left on base in the game.
Kentucky (29-21, 13-12 SEC) got six solid innings from starting pitcher Zack Brown, who allowed just two runs, despite giving up nine hits. Brown walked two and struck out four, throwing a season-high 117 pitches.
Ole Miss (37-13, 15-10) scored a run in the bottom of the second to take an early lead, but Kentucky answered in the top of the third. Freshman outfielder Tristan Pompey launched his sixth home run of the season to right-center field to tie the game 1-1.
The Rebels took the lead for good with a single run in the bottom of the fourth inning. Ole Miss also scored a run in the seventh to provide the final margin of victory.
The two teams meet again on Friday in the second game of the season, with Kentucky senior right-hander Dustin Beggs going for his ninth win of the season. Ole Miss will counter with sophomore left-hander David Parkinson. First pitch on Friday is set for 7:30 p.m. ET.
For the latest on the Kentucky athletics, follow @UKathletics on Twitter and Facebook, as well as on the web at UKathletics.com.