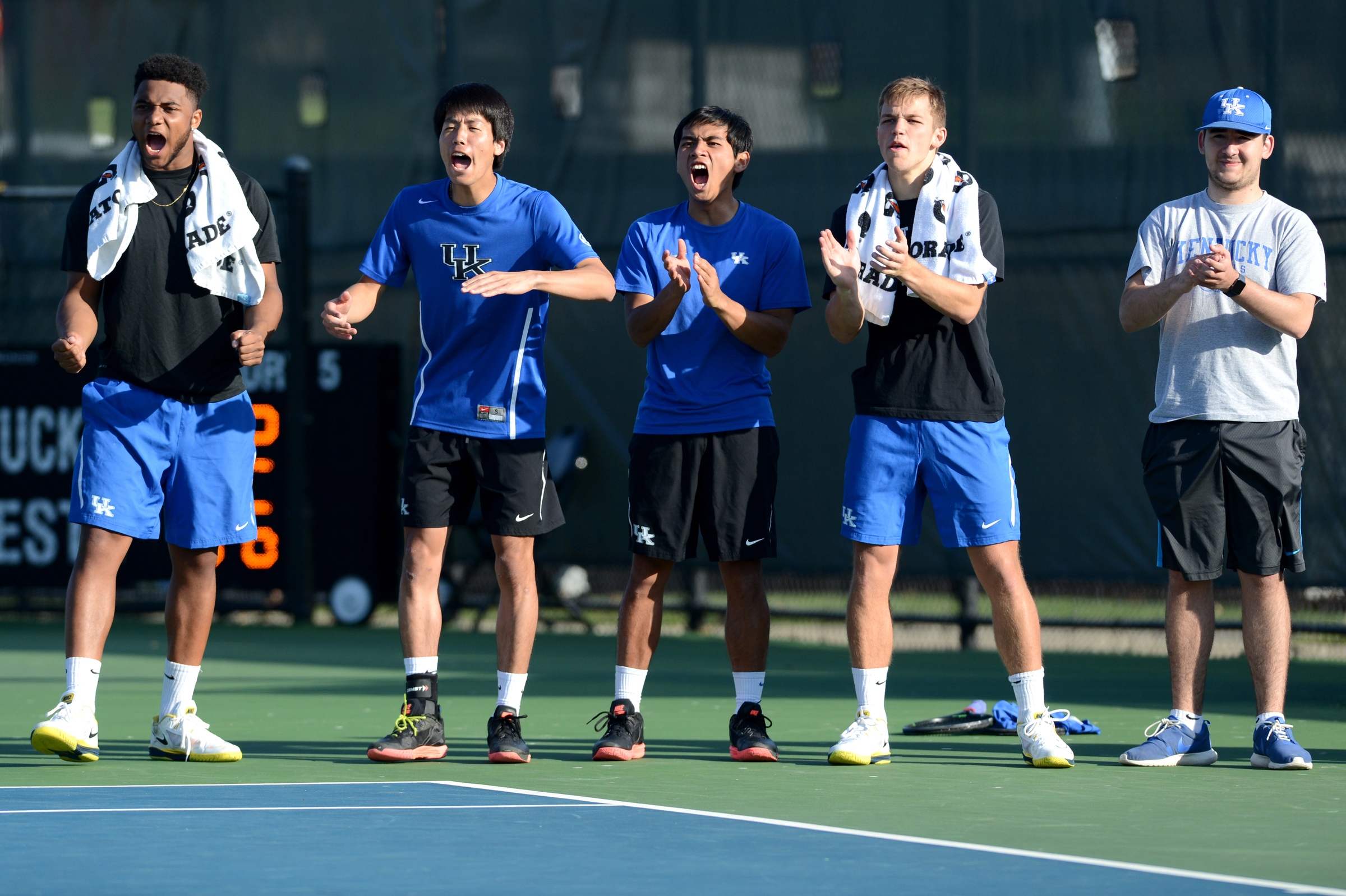 Bushamuka and Matsumura Qualify for NCAA Singles Tournament
INDIANAPOLIS – Following a phenomenal season from the Wildcats as the top two singles players, sophomore William Bushamuka and freshman Ryotaro Matsumura will represent the University of Kentucky in the NCAA singles championships after earning at-large bids for the tournament.
The singles and doubles competition will be conducted May 25-30 at the Case Tennis Center in Tulsa, Okla., following the conclusion of the team championship, which runs from May 19-24.  The University of Tulsa will serve as host.
Bushamuka enters the tournament with a 16-8 singles record in dual matches this season, including a 13-8 record on the top court. An All-SEC First Team selection, he currently ranks No. 29 in the country and ranked as high as 23 during the season. Bushamuka's 10 wins over ranked singles opponents marked a team best, including four wins against opponents ranked in the top 15 in the country.  The Princeton, N.J., native's season was highlighted by a straight-set victory over reigning NCAA singles champion Ryan Shane, 7-6, 6-3. He has a 45-29 career record in singles play as a sophomore. Bushamuka was named the Ohio Valley Region Player to Watch yesterday. 
Matsumura earned a team-high 18 singles wins in dual matches, including a 14-7 record on the second court while going 4-0 playing at No. 1. The Fukui, Japan native took seven ranked wins over the course of the season ranked as high as 31 in ITA singles rankings, while currently sitting at No. 42 in the country. He went 7-3 in SEC matches, with his highest ranked win of the season coming in an upset of No. 34 Wayne Montgomery at Georgia. Matsumura has earned a plethora of awards this season including SEC Co-Freshman of the Year, ITA Ohio Valley Region Rookie of the Year, and spots on the All-SEC Second Team and SEC All-Freshman Team. 
The No. 20 Kentucky Wildcats men's tennis team will return to the NCAA tournament for the 26th time in program history, as UK is slated for a first round matchup with Virginia Tech, May 14 at 10 a.m., at the Stickney Tennis Center located on the campus of host school Ohio State University.