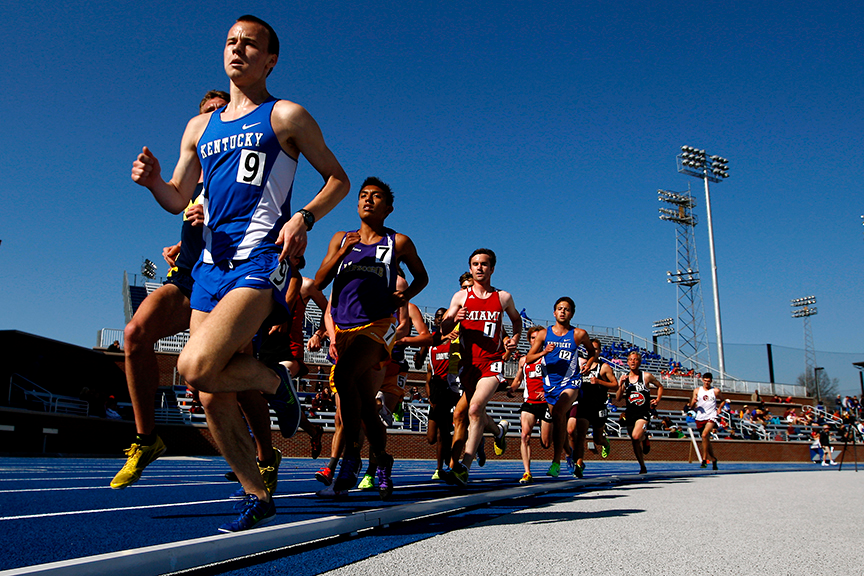 2016 Kentucky Relays Meet Information
Meet Schedule | Live Results | Heat Sheets
Kentucky will host the annual Kentucky Relays on Saturday May 7, beginning at 9 a.m. ET at the UK Outdoor Track and Field Complex.
College events — the 5,000 meters — will begin at 10 a.m.
Kentucky will go through senior day ceremonies at approximately 4:05 p.m. The 4x400m relays are scheduled to begin at 4:20 p.m. and the high-school relays are expected to conclude the meet at approximately 4:40 p.m. 
Tickets are $5 for adults (ages 19-64) and $2 for youth and seniors (ages 3-18, 65 and older).
Spectator parking is available in the E-lot adjacent to the the track and Cliff Hagan Stadium, the new c-8 lot perpendicular to the track's home stretch and Parking Structure No. 7 (vouchers will be needed).
Entry lists and heat sheets will be published here later in the week.
The field of competing collegiate teams includes …
Berea
Birmingham-Southern College
Bryan
Centre
Cincinnati
Univ of Cumberlands (KY)  
EKU
Emory
No. 1 Kentucky
Kentucky Wesleyan
Lipscomb Univ     
Limestone
Lindsey Wilson
Marshall
Miami (OH)       
Northern Kentucky
Rhodes College
Tennessee Tech
Tennessee Wesleyan
Transylvania
Union
Western Ontario
Xavier
Plus some unattached individuals