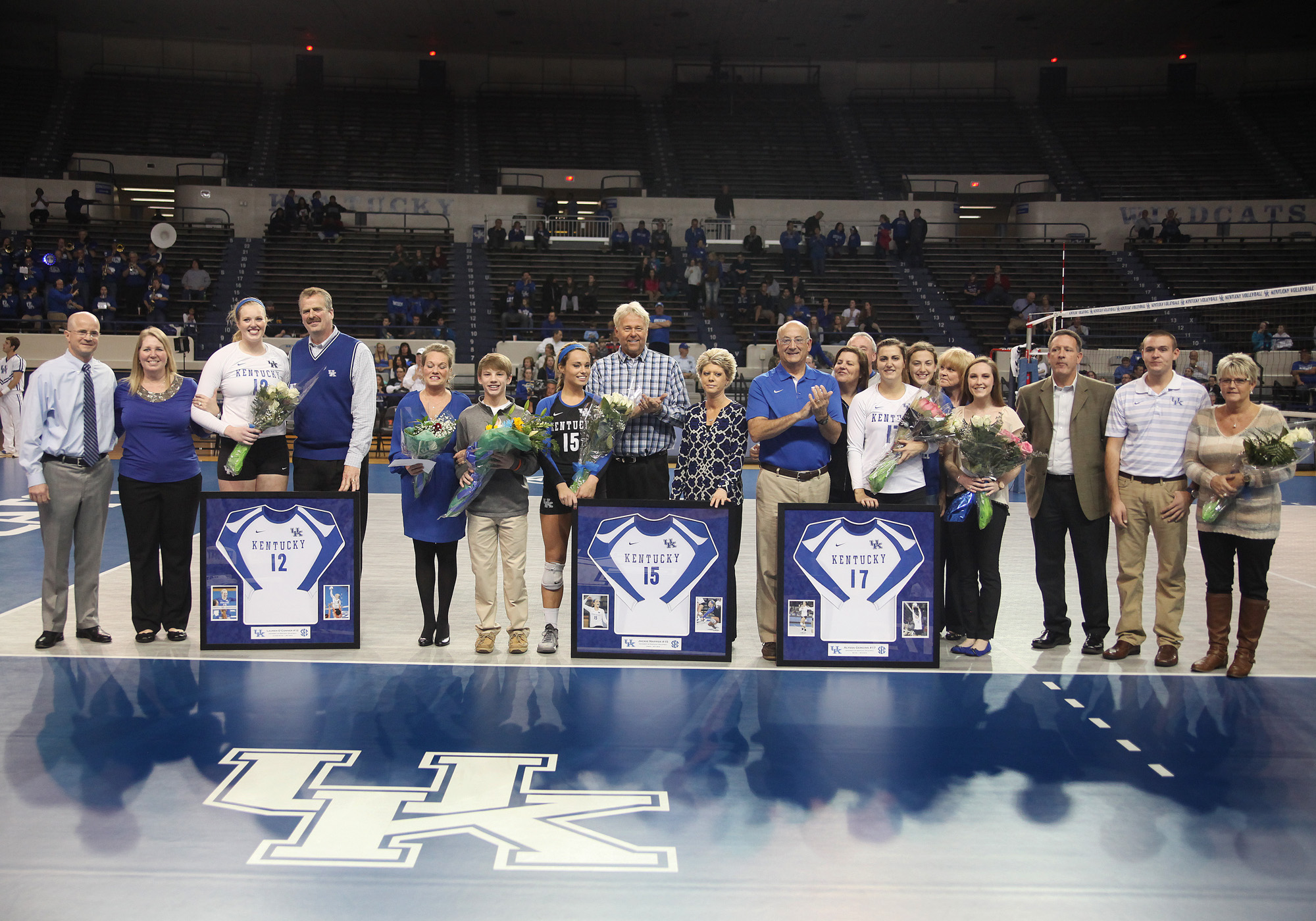 Sanford Named Director of Operations
LEXINGTON, Ky. – Head coach Craig Skinner has hired a familiar face as his next Director of Operations in four-year manager Kristen Sanford, he announced on Tuesday. Sanford spent four seasons splitting her time between student manager and student worker for the Kentucky volleyball program before working in event management in her first year of graduate school. 
"Kristen was a great addition to our program coming out of high school and worked very hard for us as a student manager," Skinner said. "When hiring for this position her passion, commitment, and work ethic were things that continued to stand out throughout the process.  She has great ideas to go along with her familiarity with our process and vision."
Sanford will handle the day-to-day operations of the volleyball office in addition to coordinating recruiting visits, travel, planning of home tournaments and the highly-successful UK volleyball camps. 
"I'm thrilled to be back," Sanford said. "I can't think of many things I'm more passionate about than Kentucky volleyball. The program has played a large role in molding me as a young adult and I'm incredibly thankful for the opportunity that Craig and the staff have given me to return."
A 2015 Kentucky graduate with a degree in psychology, Sanford also earned a minor in communications. She is currently pursuing a master's degree in sport leadership. 
As a student manager, Sanford was immersed in a variety of avenues. She contributed to the collaboration, marketing and organization of the UK volleyball camps. Her responsibilities included assisting the camp director in management of operations, preparing for registration, collecting and filing registration and medical forms, oversight of transportation between facilities, apparel sales and serving as the head dorm monitor for overnight camps.  
Within the office, she aided in flight and hotel travel arrangements for team travel and dealt with purchasing policies and procedures. She also assisted in the formation of numerous initiatives for fans including "Chalk Talk" with the coaches prior to Southeastern Conference home Sunday matches. Sanford was a major contributor to the organization and execution of the annual UK volleyball banquet. 
On the court, she was proficient in scouting and aided the coaching staff during matches with information derived from the scouting programs. Sanford was also a member of the planning committee and assisted in the production of five NCAA Volleyball tournaments including three Regional Championships. 
During the 2015-16 season, Sanford did not stray far from the volleyball program as she served within the event management department responsible for events within Memorial Coliseum. She helped coordinate not only the setup for all events, but served as a direct liaison in a multitude of facets including visiting team liaison and coordinating staffing of event workers.