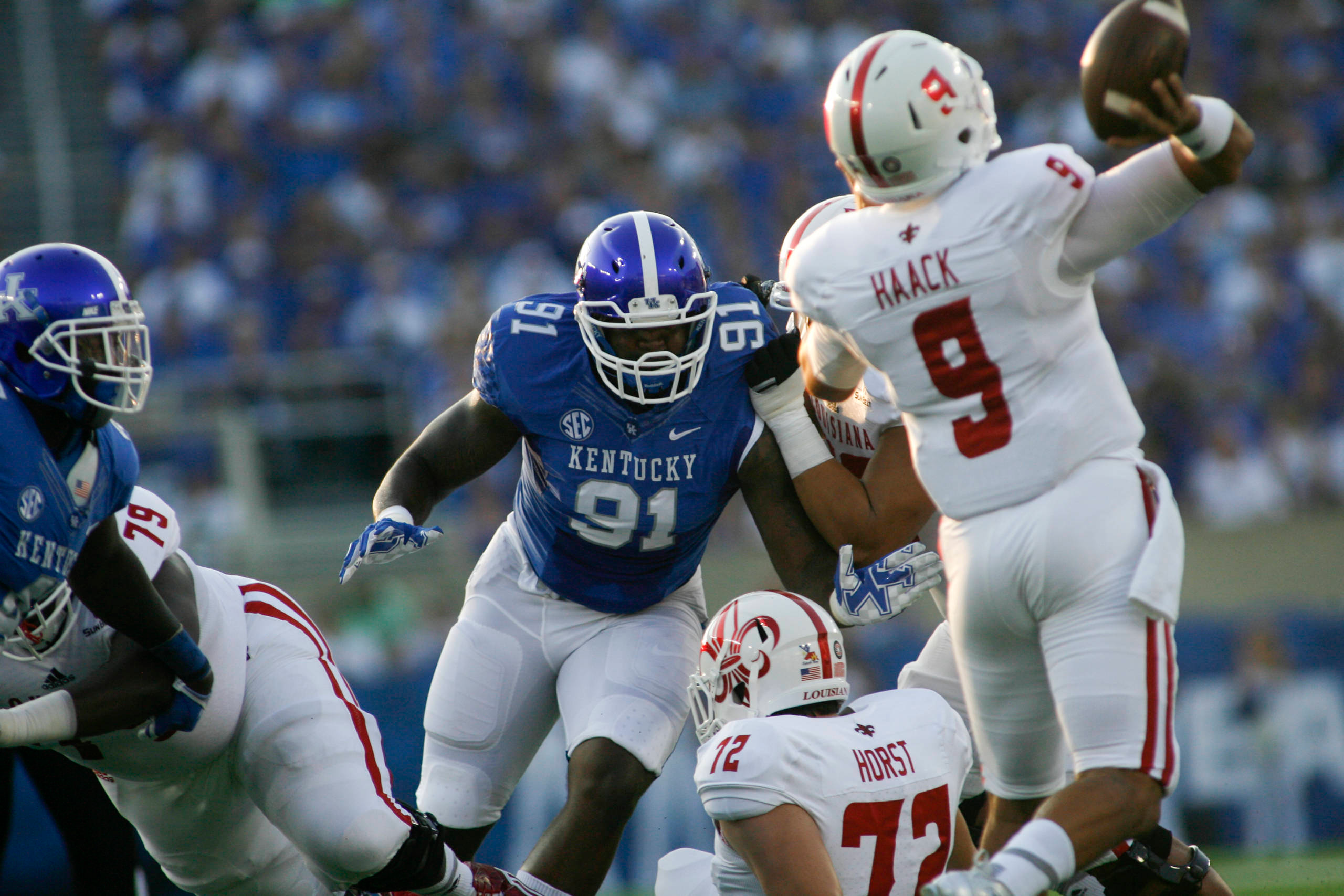 LEXINGTON, Ky. — Kentucky senior defensive lineman Farrington Huguenin has accepted an invitation to the fifth-annual NFL Players Association Collegiate Bowl, it was announced.
Huguenin is coming off a senior season that saw the 6-foot-4, 282-pounder total 52 tackles, four tackles for a loss and 1.5 sacks. He broke up two passes and had three QB hurries in 2015, starting all 12 games.
The Columbia, S.C., native attended North Carolina Tech Preparatory Christian Academy prior to arriving at Kentucky in 2011 and after a redshirt season, played in all 48 games of his career.
Proving to be a hard worker and dependable contributor to the team, Huguenin concluded his college career with 95 tackles, five of which were for a loss. In addition he had two fumble recovered, blocked two kicks and defended three attempted passes. Huguenin finished with seven total quarterback hurries, three of which came from as a freshman in 2012.
Following a week of in-depth preparation and training, Huguenin will join other Collegiate Bowl participants on Jan. 23, 2016 at StubHub Center on the campus of California State University Dominguez Hills. The game will be televised nationally on ESPN2 with a scheduled kickoff time of 6 p.m. ET.