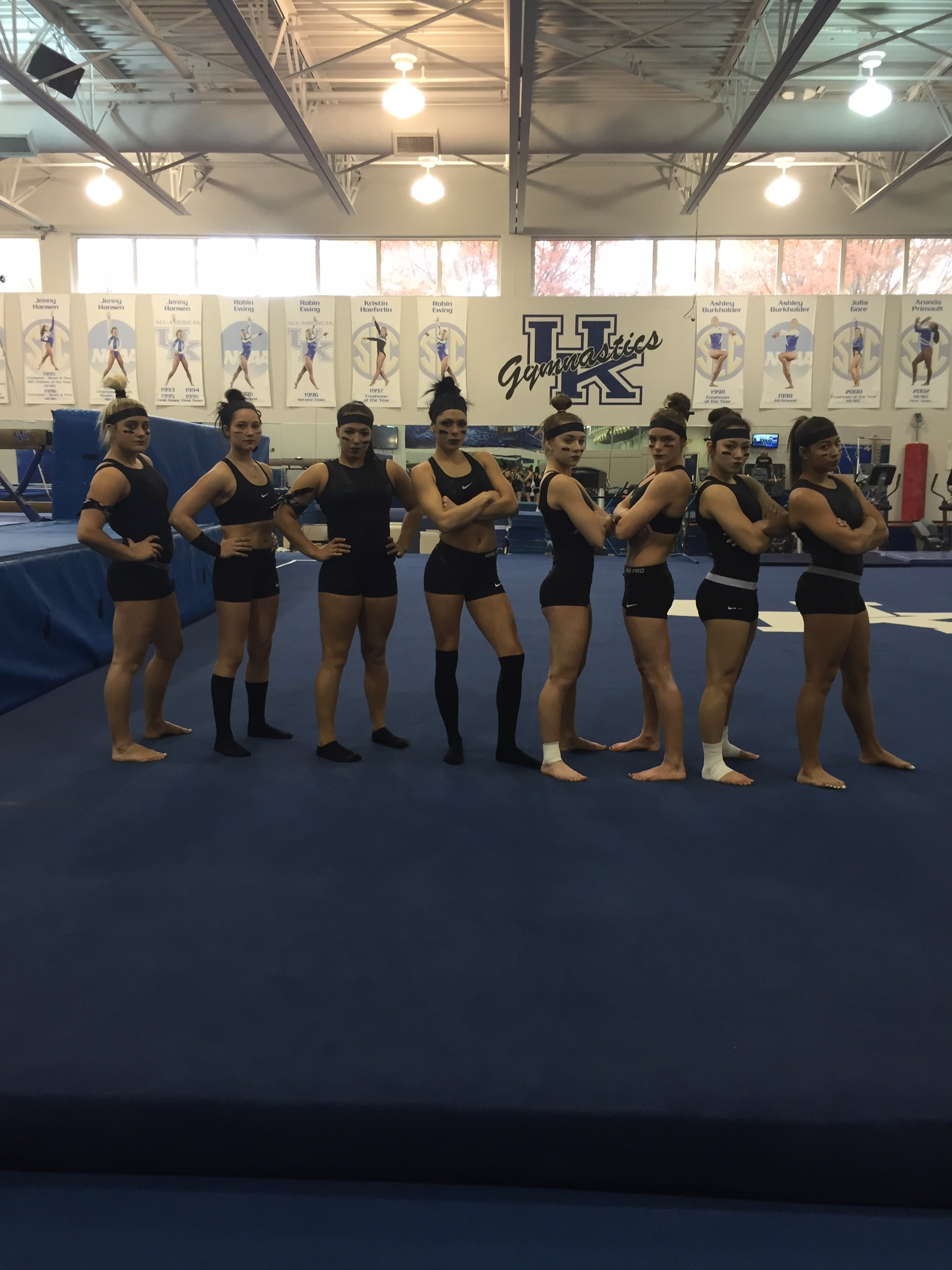 October 30, 2015 - 09:55 PM
Wildcat Gymnastics Hosts Intrasquad Scrimmage
LEXINGTON, Ky. – In
preparation for the upcoming 2016 gymnastics season, the Kentucky Wildcats
gymnastics program hosted an intrasquad scrimmage on Friday afternoon, with the
"Vampire Team" defeating the "Ninja Team," in a Halloween-themed meet.
Both sides were
ready to get into the scrimmage, running through a full meet simulation for the
first time this season. While the competition was intense, both sides were
supportive and excited throughout.
"It was super
exciting to get back in the in-season mode where you only have one shot to get
it right," said senior Tiara Phipps. "It was a great way to get under pressure
and see how our new freshmen react."
"Getting to bond
as a team and perform under pressure again was a great experience," senior
Montana Whittle remarked. "Both sides did well for it being so early in the
season."
While both sides
were pleased with the first scrimmage, both also admitted there was still work
to be done.
"We have to continue
to improve on performing under pressure," Phipps said. "We've had plenty of
time practicing, but we can still improve on working under pressure and making
cleaner finishes. We know getting extra reps under pressure is going to help us
gain confidence."
"At this point it's
really about cleaning up the little things," Whittle added. "We're making minor
mistakes, things we need to fix up before we get the season under way. This
week we've been running full routines for the first time, so we're trying to
put all the pieces together now. More pressure sets are going to benefit us in
the long run."
The Wildcats kick off the 2016 season with the Blue/White scrimmage on Sun.,
Dec. 13 at a time still to be determined. The scrimmage will serve as a preview
to the 2016 season, with the season opener Excite Night set for Fri., Jan. 8
against Ball State at 7 p.m. All home meets will be held in Memorial
Coliseum. 
For complete news and updates on the Kentucky Gymnastics program, go
to UKathletics.com. Breaking news, behind-the-scenes updates
and more can be found on Twitter at @UKGymnastics and
Facebook at Facebook.com/UKGymnastics.