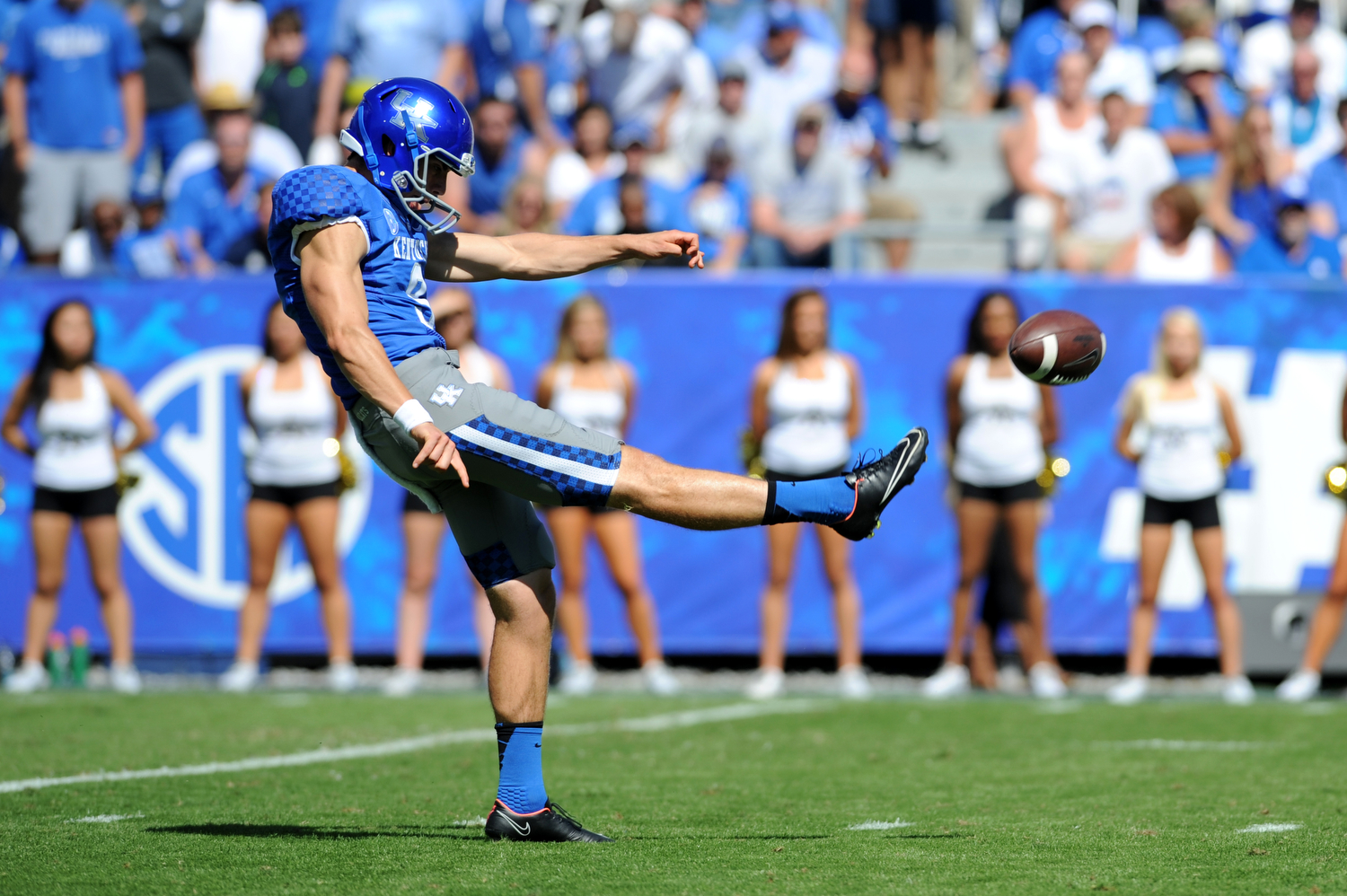 LEXINGTON, Ky. — Kentucky senior Landon Foster has been named a candidate for the 2015 Ray Guy Award, given annually to the nation's top collegiate punter, it was announced on Friday by the Augusta Sports Council.
A native of Franklin, Tenn., Foster is also a member of the Danny Wuerffel Trophy Watch List, given to the nation's top community servant, and the Campbell Trophy Semifinalist, given to the nation's top scholar athlete. Foster is also a member of the American Football Coaches Association All-State Good Works Team.
Foster, an Academic All-America selection in 2014, has a 3.97 cumulative grade point average as a double major in finance and marketing.
On the field, Foster has punted 227 times in his career, for a 41.9 yard average, ranking fourth in UK history and has 63 punts in his career dropped inside the 20 yard line. A freshman All-Southeastern Conference selection in 2012, Foster had a 42.9 yard average as a freshman on 61 punts. He followed that with a 41.3 yard average as a sophomore over 68 punts, and a 42.6 yard mark during his junior season. In 2015, Foster has punted 42 times for a 39.9 yard average.
Kentucky (4-3, 2-3 SEC) will return to action on Saturday at home vs. Tennessee. Kickoff is slated for 7:30 p.m. ET and the game will be televised live on the SEC Network and broadcast live on the UK Sports Radio Network.