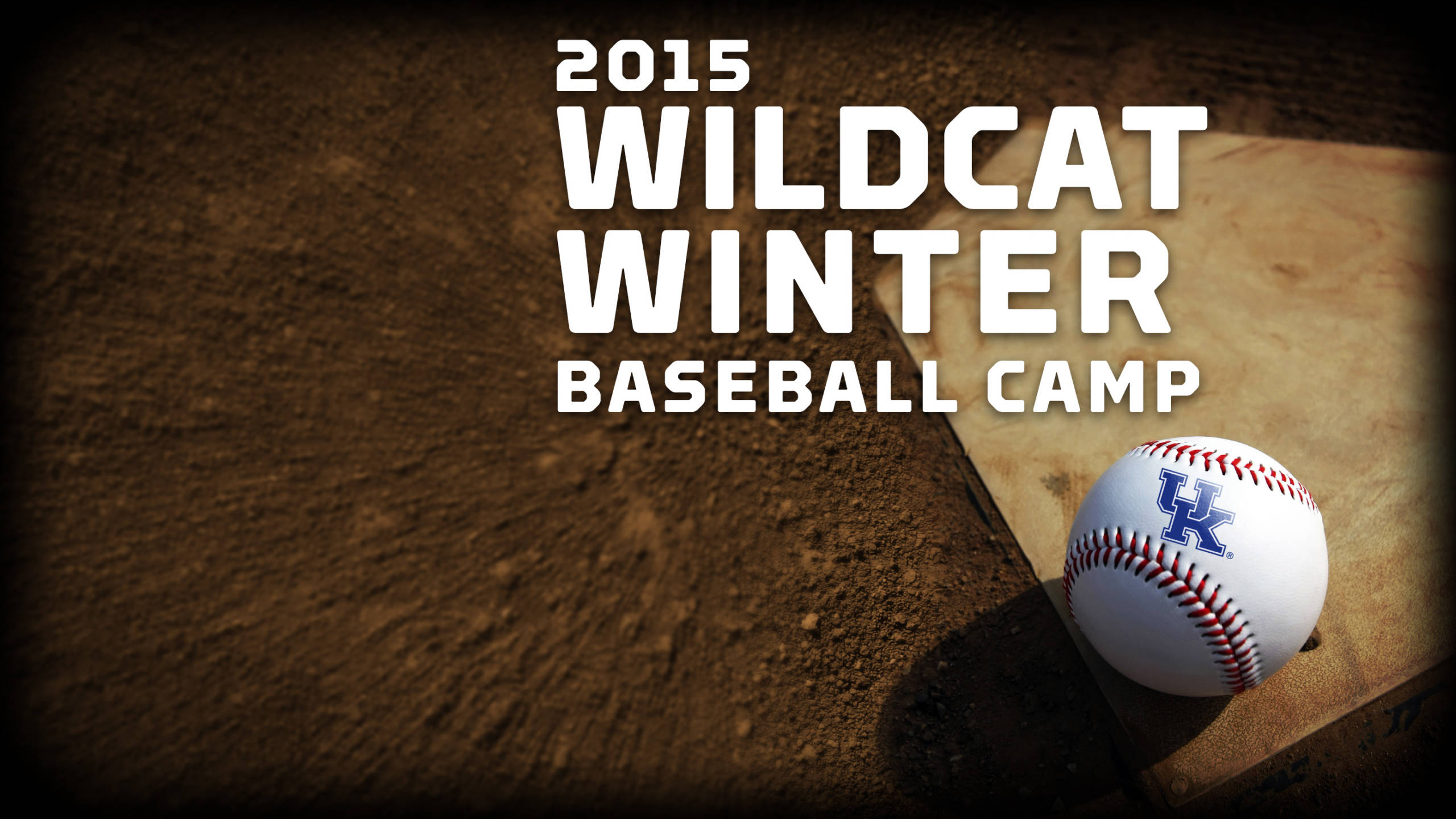 Wildcat Winter Baseball School
Youth – Ages 6-14
Offers the young player the opportunity to prepare for his spring season in a fun and positive learning atmosphere. Our staff will teach each player baseball fundamentals, drill work specifically designed to improve each campers' offensive and defensive skills, and also simulated game situations. Every camper is videotaped to ensure the highest quality hitting and throwing analysis by our staff.
Monday, December 21 – Tuesday, December 22 — 9 am to 3 pm
$150, see below for Sibling Discount
Wildcat Pitching, Catching and Infield Camp
HIGH SCHOOL – Grades 9-12
Pitching and defense win championships and this camp will be an excellent venue for the high school player to hone his defensive skills, covering all facets of each specific position. Every camper is videotaped to ensure the highest quality defense/pitching analysis by our staff.
Sunday, December 27— 9 am to 3 pm
$135, see below for multiple camp discounts
Wildcat Hitting Camp
HIGH SCHOOL – Grades 9-12
This intense hitting camp will provide the high school player with superior instruction on all facets of hitting, including mechanics, drills and various presentations. Every camper is videotaped to ensure the highest quality hitting analysis by our staff.
Monday, December 28 — 9 am to 3 pm
$135, see below for multiple camp discounts
Prospect Camp
HIGH SCHOOL – Grades 9-12
Combines instruction and competition while offering the high school player an opportunity to receive expert instruction from the University of Kentucky Baseball Coaching Staff as well as select visiting college coaches. Campers will be grouped by position and will have the chance to work out at their primary position. The UK staff will also include various presentations concerning the recruiting process, strength and conditioning, etc.
Tuesday, December 29 — 9 am to 3 pm
$150, see below for multiple camp discounts
Sibling Discount & MULTI CAMP DISCOUNT
Sibling discount available for families with more than one camper and multi-camp discount available to high school campers attending multiple sessions.
1 camper: Regular Price
2 camper(s): Save $20!
3 camper(s): Save $40!
4 camper(s): Save $60!
Our camps fill up quickly and are available on a first-come, first-served basis. Please complete application and remit as soon as possible. Registration may be completed by mail or online.
Mail: Complete the attached registration form, include check or money order for full amount or non-refundable deposit ($50) per camp and mail by December 12th to:
2015 Kentucky Wildcat Winter Baseball Camp
Business Office, Joe Craft Center
338 Lexington Avenue • Lexington, Kentucky 40506-0604
*Make Checks payable to: 2015 Kentucky Wildcat Winter Baseball Camp
Online: Register online at www.ukathletics.com/camps. Full payments or $50 deposit per camp, by credit card and electronic checks, are accepted for online registration. Online registration will remain open until the start of camp or until all spots are full. Sibling/Multi-camp discounts will be applied at cart checkout. Please ensure you register for all desired camp sessions prior to submitting payment.
You may submit all medical and consent forms via fax (859-323-4754) or mail prior to arrival at camp
In person: In the event that space is available, walk-up registrants will be accepted. A $10 late fee will apply for walk-up registration. Cash or personal or cashiers/certified checks only. Please call 859.257.8052 for information on walk-up registration.
A $50 non-refundable deposit per camp must accompany each application. Balance may be paid at camp check-in in the form of cash, personal checks, or cashiers/certified check.
Camp fee includes camp t-shirt and lunch. Note: campers attending more than one session will receive one t-shirt.
Medical Information and Requirements
The University of Kentucky requires:
1. A signed Parental Consent Statement (see reverse side), 
2. Proof of a physical, dated within one year of camp. (The physical may be mailed separately from the application or presented to the camp trainer at check-in.). Physician's Statement is acceptable in lieu of a physical,
3. A copy of the front and back of camper's health insurance card.
Confirmation
Campers will receive a confirmation email or letter upon receipt of application and deposit. Please allow 2 weeks for confirmation via regular mail.
Check-in Procedures
8:15 am to 8:45 am at Nutter Field House, located on the east side of UK's Commonwealth Stadium. Maps are available on the UK Athletic Department website: www.ukathletics.com. All campers must attend check-in, even if you've paid-in-full.
Checklist of Things to Bring
Baseball Items: One cap, one pair of tennis-type shoes (no spikes), baseball glove, bat, practice shorts, baseball pants or sweat pants, athletic socks, supporter, practice shirts. All personal items should be labeled. Please do not bring valuables.
Camp Store
Concessions and UK Baseball souvenirs will be available for purchase at all camp sessions. (Cash and Checks Only; payable to UKAD)
Questions
859-257-8052 • ukbaseballcamps@gmail.com • ukathletics.com/camps
Gary Henderson, the 2012 SEC Coach of the Year, is in his eighth year as the head coach and his 13th year overall with the Kentucky baseball program. A graduate of San Diego State, Henderson has directed the Wildcats into an unprecedented era of success as UK has set the school wins record three times during his tenure and have annually re-written the century old UK record book. 
Henderson, who has carved out a reputation as one of the top pitching coaches in the NCAA, has led UK to the best 12-year stretch in program history, highlighted by a historic 2012 season and the first SEC Championship in school annals in 2006. UK shattered nearly every school record in 2012 while soaring to No. 1 in the nation for three weeks, a first in program history, and has equaled the best finish in the NCAA and SEC Tournaments in UK history twice in the last four years.
The fastest coach to 200 wins in Kentucky history, Henderson has ushered in a staggering amount of talent at UK, as a school-record nine players were picked in the 2012 MLB Draft – second most in the NCAA and a total of 68 UK players have been picked in the MLB Draft or signed as a free agent under his guidance. 
While directing UK to its eighth all-time NCAA Tournament berth in 2014, the Wildcats had one of the best seasons in program history – boosted by the nation's top offense. Highlighting the campaign was the performance of two-way star AJ Reed, who blossomed into one of the top individual performers in the history of college baseball. UK's Friday-night ace for two seasons and its primary run producer at the plate, Reed was the unanimous national player of the year. Reed became the first player in league history to lead the SEC – and the nation – in homers and also pace the circuit in pitching wins, going 12-2 with a 2.09 ERA. Reed belted 23 homers, hit .336 and had a SEC-best 73 RBI and a .476 on-base percentage. His 23 homers were more than 185 teams combined to hit during the 2014 season. 
Henderson served as the pitching coach on the USA Collegiate National Team during the 2015 summer, joining the coaching staff of St. John's Ed Blankmeyer, along with fellow Team USA assistant coaches Elliot Avent (N.C. State), Paul Mainieri (LSU) and Rich Hill (San Diego). 
Our Winter Camps are specifically designed to help players improve their individual skills. The drill work and one-on-one instruction have made Wildcat Baseball Camps an incredible success and we are dedicated to continuing this instructional excellence again this year.
We have assembled an extremely knowledgeable staff to work closely with each camper and teach him the proper techniques to succeed in baseball. Our instructors will consist of UK Baseball Coaches, current and former UK players, as well as outstanding local high school and college coaches. This staff will provide a terrific learning environment for each camper to show us his baseball talents.
All of our camps will be held in Nutter Field House, UK's nationally renowned and state-of-the-art indoor training facility. We look forward to seeing you there!