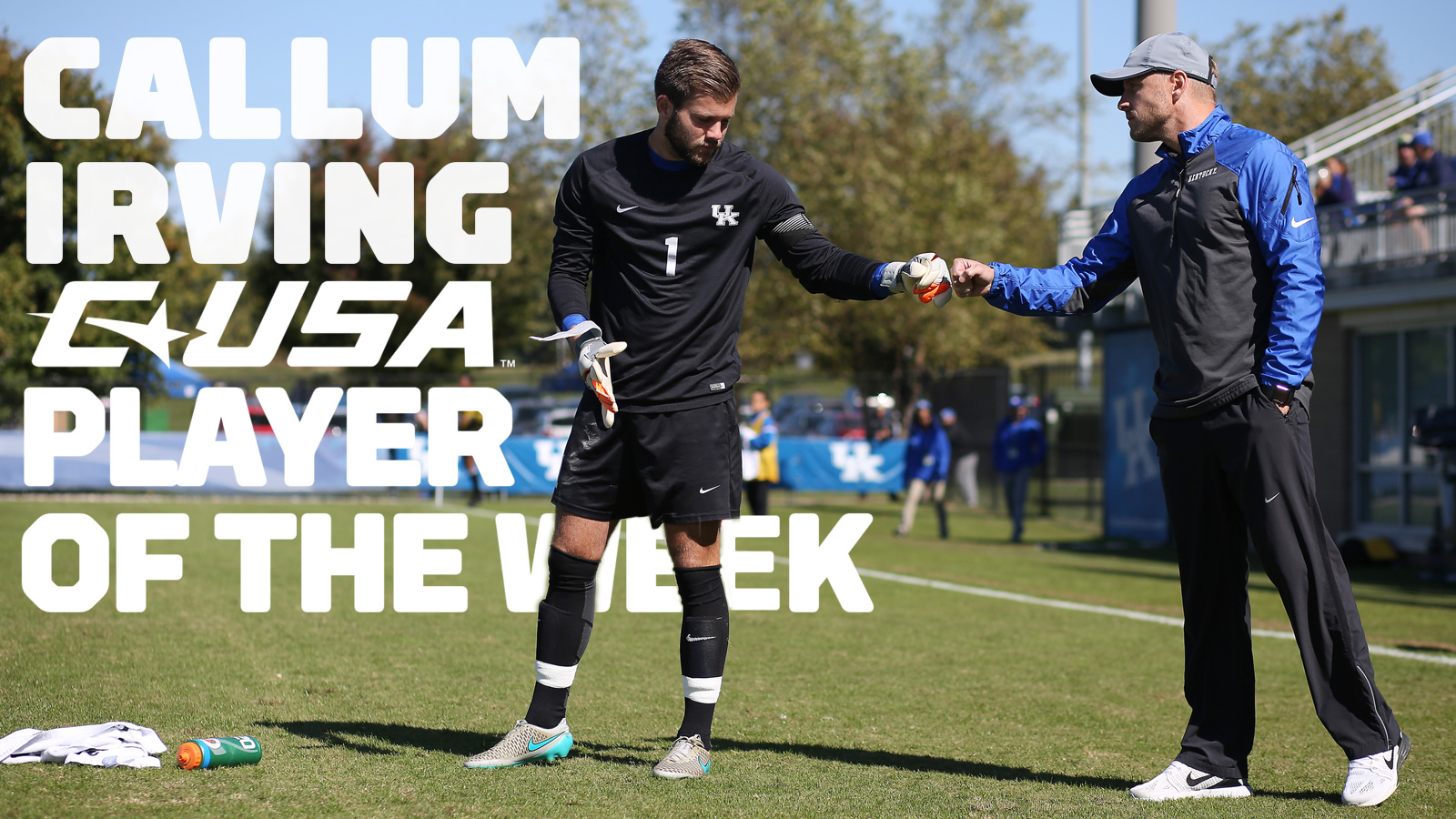 October 26, 2015 - 01:58 PM
Callum Irving Named C-USA Player of the Week
LEXINGTON, Ky.  – The streak has reached four straight weeks. Kentucky goalkeeper Callum Irving was named Conference USA Defensive Player of the Week on Monday, marking the fourth time in a row that a Kentucky player has earned Player of the Week from the league office.
Stefan Stojkovic, Napo Matsoso and Jordan Wilson earned the honors each of the past three weeks respectively.
Irving notched his fifth clean sheet in C-USA action to lead No. 16 Kentucky to a 0-0 draw at No. 14 Old Dominion Oct. 24. 
The senior tied his season high with seven saves to stop ODU, which is the nation's No. 6 scoring offense (2.30 goals per game). 
The performance marked his second consecutive shutout against a top-25 opponent following a blanking of then-No. 17 South Carolina Oct. 18. 
With the result, Kentucky remained unbeaten in league play (4-0-1, 13 points) and is tied with Charlotte atop the C-USA standings.
Irving leads C-USA in goals-against average (0.67) and shutouts (6), and has yet to surrender a goal in conference action (5 games, 4:88.34 minutes). 
Irving was named C-USA Player of the Week for the first time this season and the fourth time his career (Oct. 20, 2014, Sept. 22, 2014 and Sept. 15, 2014).
For the best coverage of UK men's soccer follow the team's social media accounts on Twitter, Facebook and Instagram in addition to UKathletics.com.