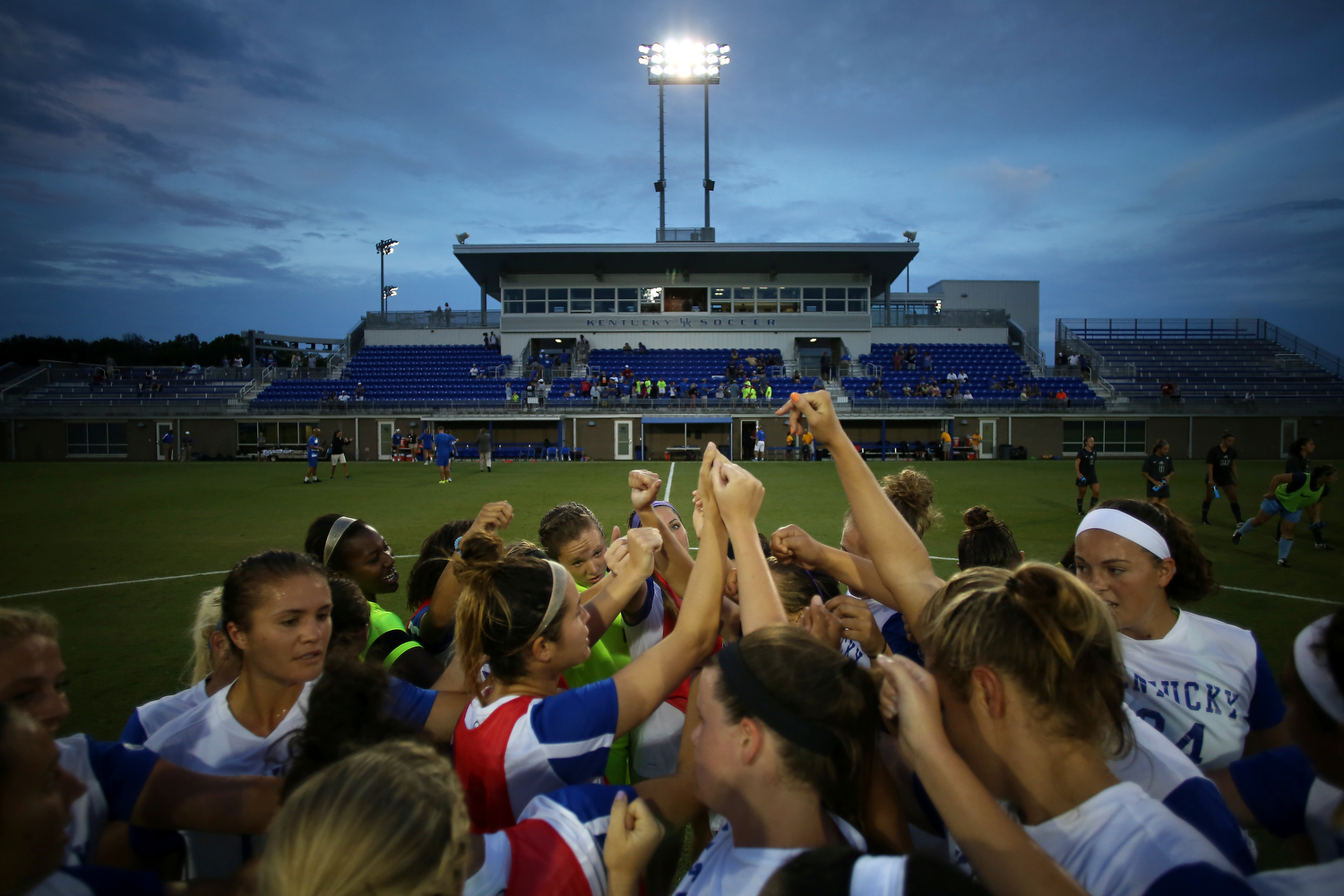 October 23, 2015 - 09:59 PM
No. 16 Auburn Powers Past Kentucky on The Plains
AUBURN, Ala. – After scoring its first goal in three matches, the Kentucky women's soccer team equalized the No. 16 Auburn Tigers in the 46th minute, but were unable to make the goal hold up, as AU scored the go-ahead goal off a corner in the 73rd minute to take a 2-1 decision on Friday night on The Plains. 
With the loss, Kentucky drops its third-straight match overall and falls to 9-5-3 on the season, and stays on 11 points with a 3-5-2 Southeastern Conference record. 
Kentucky fell behind early in the match as Kala Faulkner scored in the fourth minute off a corner kick to give the Tigers the 1-0 lead. The Tigers earned the corner off a misplay along the back four resulting in a half chance for AU that was forced out along the end line for a corner. 
On the corner kick, the ball was served into the area by Kiana Clarke right atop the six-yard box and redirected past Jensen who was on her line and past her to her left for the early goal. 
UK would respond in the second half just 45 seconds into the frame, as Courtney Raetzman scored UK's first goal in three matches to equalize in the 46th minute. Tanya Samarzich got the ball wide on the right flank from good build-up and found Raetzman, who with the outside of her foot, placed the ball past LeBeau to her left for the goal. 
Kentucky would have another golden chance in the 52nd minute as UK had yet more great build up play to find Samarzich on a cross against the grain of play, and it just sailed over the top.
After a back-and-forth 20 minutes where neither team could grab a hold of the match, Auburn's Courtney Schell scored off a corner kick in the 73rd minute to give the Tigers two goals off of set pieces, and push them back into the lead.
For the latest on the Kentucky women's soccer team, follow @UKWomensSoccer on Twitter, Instagram and Facebook, as well as on the web at UKathletics.com.