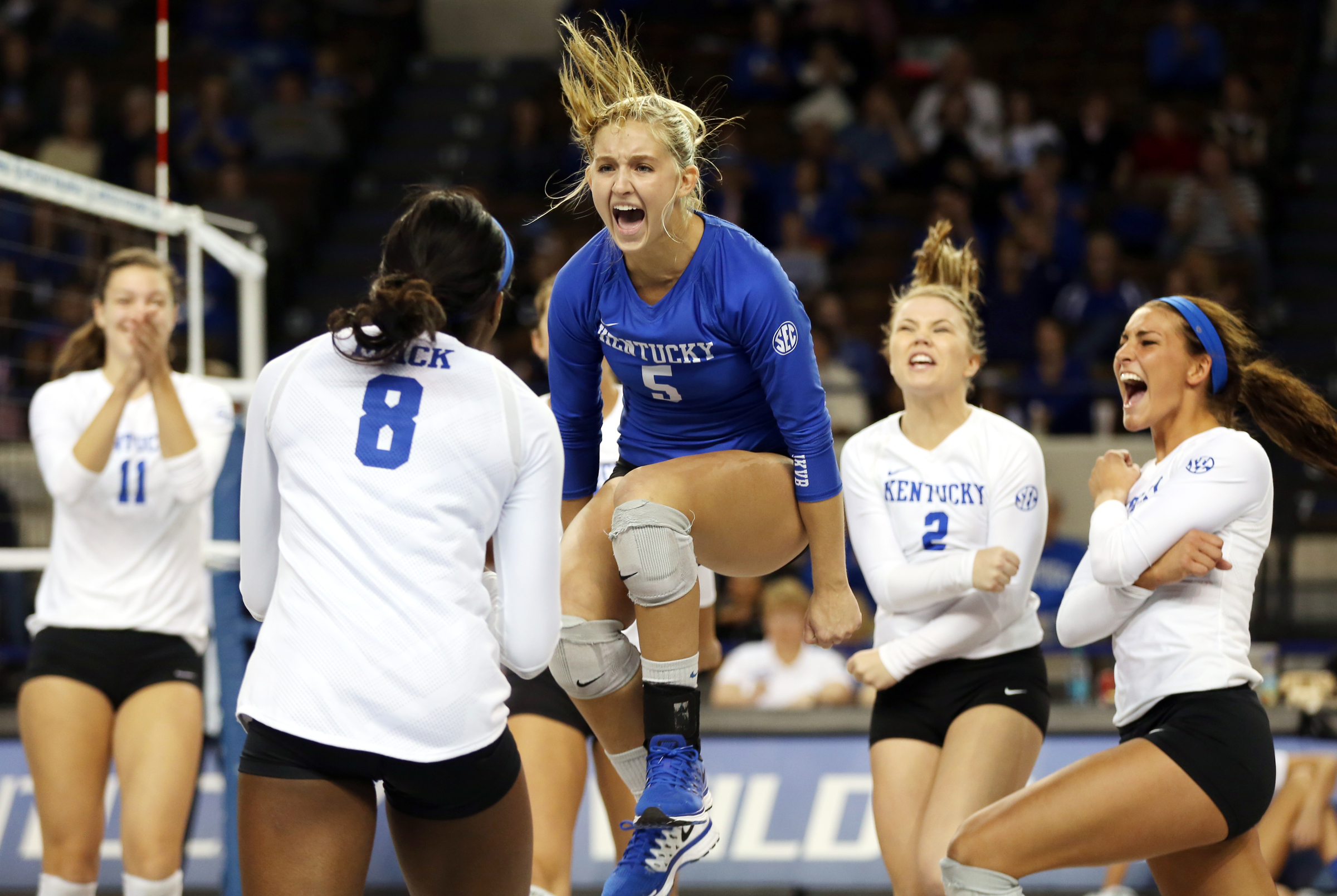 October 23, 2015 - 06:51 PM
Ashley Dusek Named HERO Sports "Gem of the Week"
LEXINGTON, Ky. – Kentucky volleyball sophomore Ashley Dusek was one of 10 players in NCAA Division I to be named to the HERO Sports "Gems of the Week" on Friday evening. With the honor, Dusek is in contention for HERO Sports' national player of the week honors. 
The HERO Sports "Hero of the Week" is decided by fan voting. To vote for Dusek, fans must vote in the poll located at the bottom of the page located here.
Dusek was named one of the Gems of the Week after she logged a career-best 40 digs during the five-set match with Auburn on Oct. 16, setting a new program record for digs in a single match. The previous record was set 22 years prior when Ann Hall logged 39 against the South Carolina Gamecocks on Oct. 22, 1993. Dusek is one of just six players to record 40 or more digs in a single match this season in NCAA Division I and the only one from a major conference to do so. 
Dusek now leads the Southeastern Conference in digs per set, both in all matches (5.09 digs/set) and conference-only statistics (5.38 digs/set). Dusek's 356 total digs are a team best, with the East Bernard, Texas, native logging including 140 in SEC action.
Kentucky's Memorial Coliseum will play host to the NCAA Regionals Dec. 11-12. UK is one of four sites selected for the Sweet 16 and Elite Eight matchups with one team advancing to the Final Four in Omaha, Neb., from the Lexington Region. This marks the third time in five seasons Memorial Coliseum will host this premier volleyball event.
For the latest on the Kentucky volleyball team, follow them on Twitter, Facebook and Instagram, and on the web at UKathletics.com.