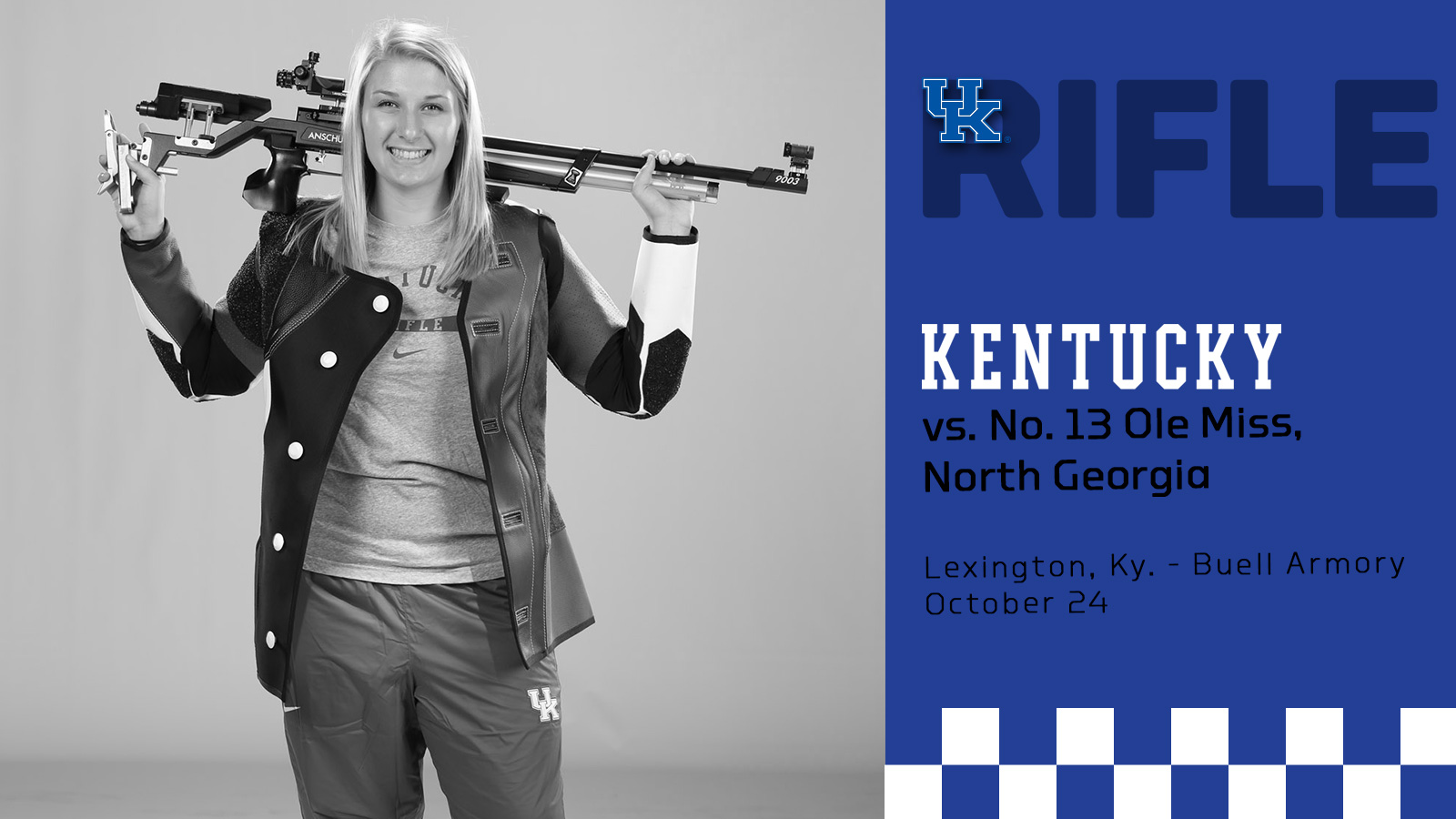 Lexington, Ky.  – The Kentucky rifle team – up to No. 4 in this week's Collegiate Rifle Coaches Association Poll, which is notoriously volatile in the early season – will open the home portion of its schedule on Saturday against No. 13 Ole Miss and North Georgia.
Once again this season, Kentucky will show live targets at ukrifle.com/live-stats.
The match is scheduled to begin with smallbore at 8:30 a.m. Due to space constraints fans won't be permitted inside the range for smallbore, but they will be welcomed in for air rifle, which will begin at approximately 11:30 a.m.
Fans can enjoy free breakfast in the lobby portion of Buell Armory and watch live scores projected onto a big screen.
"We're excited to get back to competing at home," UK head coach Harry Mullins said. "We are coming off a great performance last week and training has gone well. This will be a big test for us to work on maintaining the performance levels that we are looking for in order to reach the scores we need to keep moving in the right direction.
"I feel our group has put in a good week of training and the chance to compete at home should help with the nerves. Ole miss is a program on the rise as is North Georgia. I feel they will come in and give their best performance."
Kentucky is coming off a 4702 on the road last week, after opening the year with a 4666 two weeks ago.
Ole Miss produced a score of 4626 in its last outing, last weekend, and is ranked No. 13 by the CRCA this week. 
North Georgia is coming off a 4541 score against UT-Martin on Monday.
"The test of mental endurance will definitely come into play having most of the team heavy into the academic demands of the semester," Mullins said. "This is the time of year where we have to buckle down and really stay focused on what we want to do."