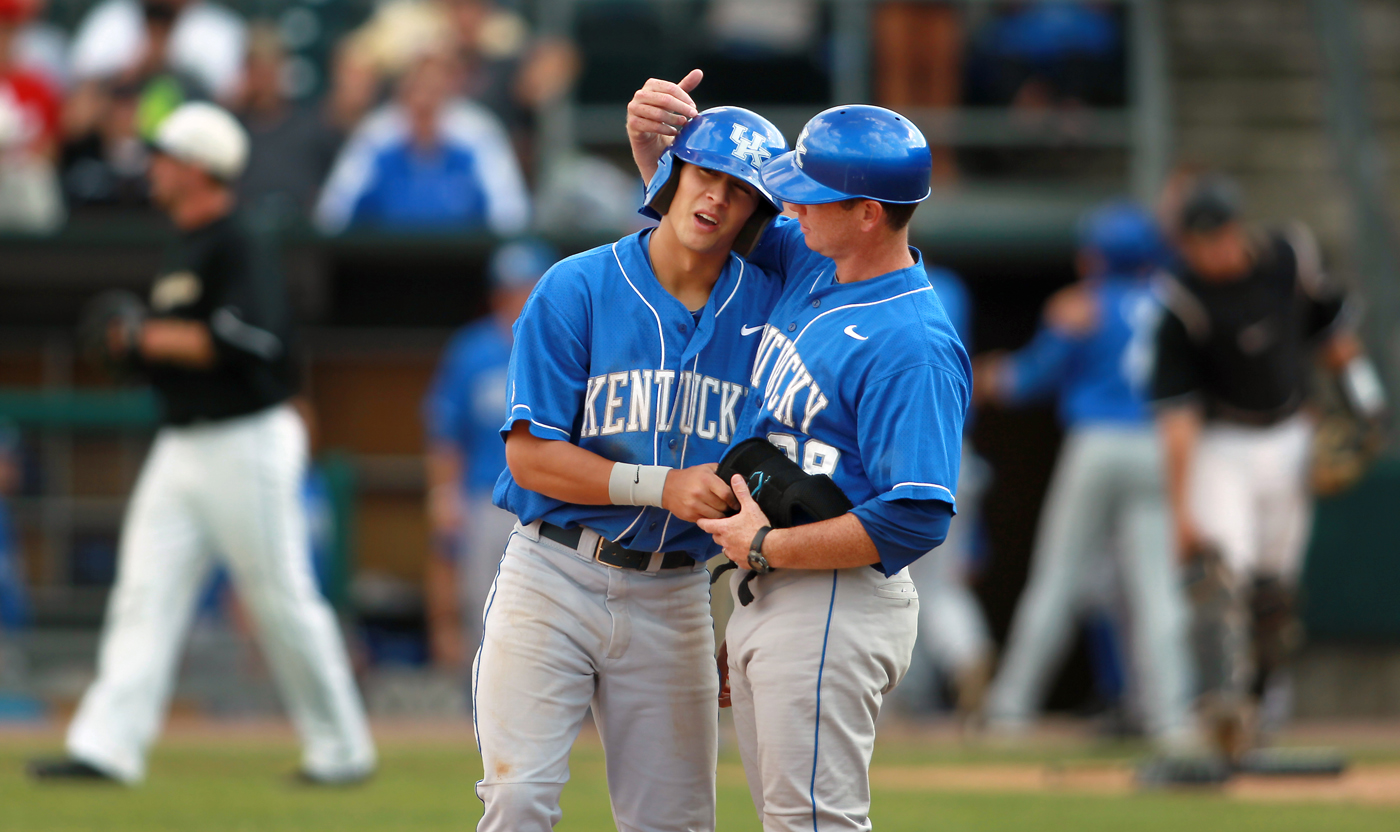 LEXINGTON, Ky. — Kentucky 13th year assistant coach and recruiting coordinator Brad Bohannon has been named the National Assistant Coach of the Year, it was announced on Wednesday by Baseball America and the American Baseball Coaches Association.
A native of Rome, Ga., Bohannon joined the Kentucky coaching staff in 2004 under John Cohen, serving a season as the volunteer assistant before taking on a full-time role in 2005. Bohannon assumed full-time recruiting responsibilities in 2007 for the Wildcats and has helped head coach Gary Henderson – himself a 1996 ABCA Assistant Coach of the Year – sculpt a historic run in UK baseball history.
With Bohannon recruiting the bulk of the roster, Kentucky has had the most successful 12-year run in its 119-year history. Under his guidance, Kentucky has had a record 68 players selected in the MLB Draft, or sign a professional contract. He has helped UK to school-record win totals in three separate seasons.
Since 2007, each of Bohannon's recruiting classes have been ranked, including a program-best No. 4 in 2009 by Baseball America, a class that featured future first-rounder, right-handed pitcher Alex Meyer. His 2010 class was ranked No. 6 by Collegiate Baseball, the only other top-10 class in UK history.
Bohannon's best recruiting coup came in identifying and signing Indiana high school star AJ Reed, the consensus national player of the year in 2014 and one of the top performers in college baseball history. Bohannon spotted Reed as a projectable youth talent and brought him to Kentucky for a freshman All-America season in 2012. A two-way star, Reed then led the NCAA in homers and slugging percentage as a junior, also leading the Southeastern Conference in pitching wins, a first in the storied history of the league.
In 2013, Bohannon's crop of talent had a total of 15 players that had been drafted in their careers, the second-most in the nation, with nine of his players playing for either the USA National Team or in the Cape Cod League, tied for the nation's lead. With nine players selected in the 2012 MLB Draft, UK ranked second in the NCAA.
Bohannon, 40, began his coaching career at Wake Forest from 2001-02, earning his graduate degree from Wake in business administration and a finance degree from Berry College. He played collegiately at Vanderbilt and Georgia Tech, before concluding his career at Berry.
BASEBALL AMERICA ASSISTANT COACH OF THE YEAR AWARD
1999                                                                          Dean Stotz, Stanford
2000                                                                          Tim Corbin, Clemson
2001                                                                  Brian O'Connor, Notre Dame
2002                                                                    Jim Toman, South Carolina
2003                                                                       Jim Lawler, Texas A&M
2004                                                             Dave Serrano, Cal State Fullerton
2005                                                              Bob Wojick, Eastern Conn. State
2006                                                                      Mitch Thompson, Baylor
2007                                                                          Fritz Hamburg, Army
2008                                                                   Rob Fornasiere, Minnesota
2009                                                                      Kevin McMullan, Virginia
2010                                                                    Derek Johnson, Vanderbilt
2011                                                                Chad Holbrook, South Carolina
2012                                                                     Mike Birkbeck, Kent State
2013                                                     Chris Lemonis & Roger Williams, Louisville
2014                                                            Butch Thompson, Mississippi State
2015                                                                    Brad Bohannon, Kentucky