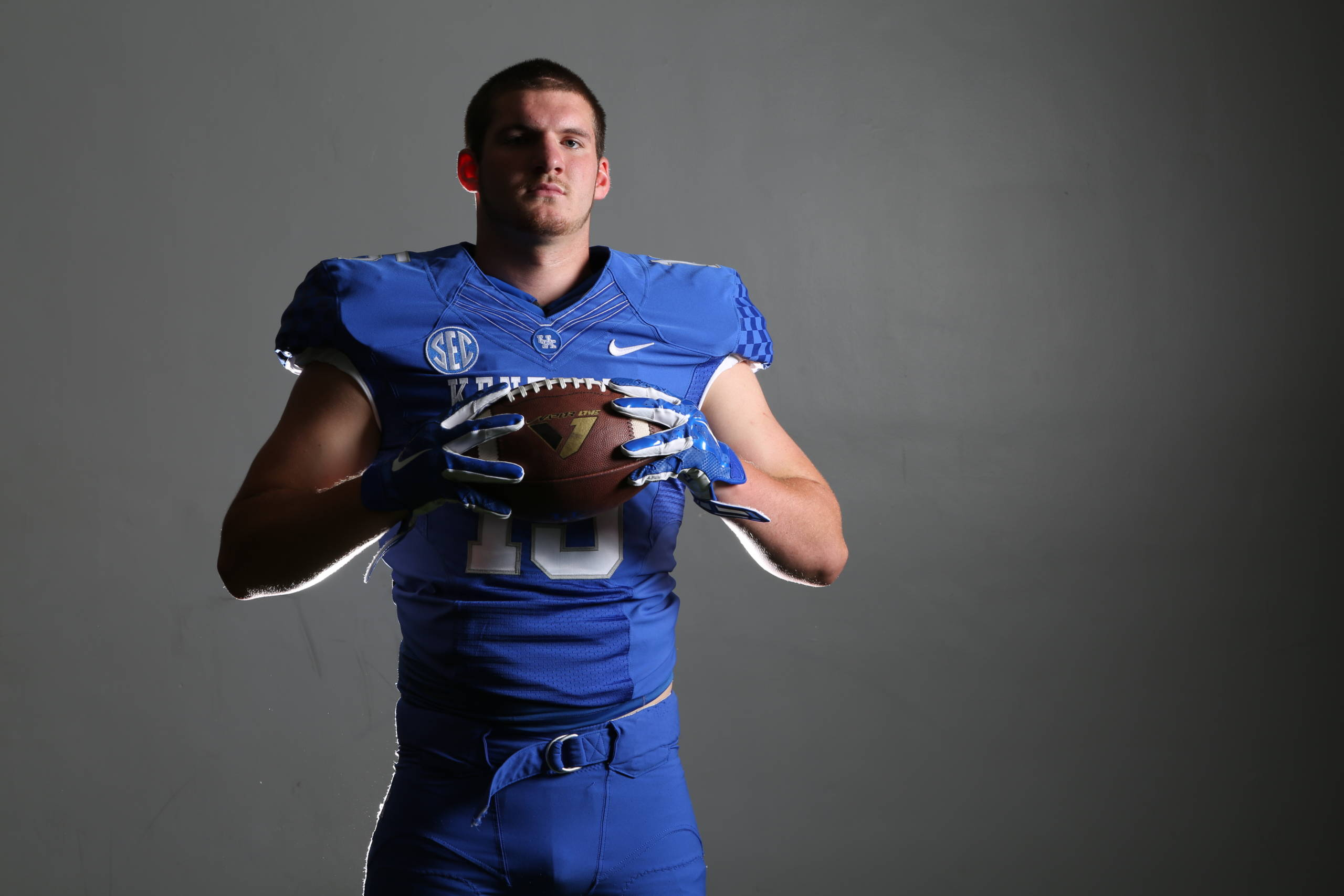 LEXINGTON, Ky. — Kentucky's C.J. Conrad has been named to the midseason watch list for the 2015 John Mackey Award, given annually to the nation's best tight end, it was announced on Wednesday afternoon.
Conrad, a 6-foot-5, 245-pound product of LaGrange, Ohio, is one of just two freshmen tight ends in the nation honored on the Mackey Award Midseason Watch List.
Conrad has started three of UK's five games, emerging as a weapon in run and pass blocking throughout UK's first three games. In UK's win over No. 23/25 Missouri, Conrad broke out as a receiving option, nabbing three catches for 57 yards and a touchdown. Following the UK win, Conrad was named one of two honorable mentions for the Mackey Tight End of the Week award.
The John Mackey Award has been presented since 2000 and includes 13 former winners who have graduated to the NFL. The Mackey Award is determined by a selection committee and will be announced on Dec. 9 at the College Football Awards.
Kentucky (4-1, 2-1 Southeastern Conference) will host Auburn (3-2, 0-2 SEC) on Thursday at 7 p.m. at The New Commonwealth Stadium, with the game televised live on ESPN and broadcast live on the UK Sports Radio Network.