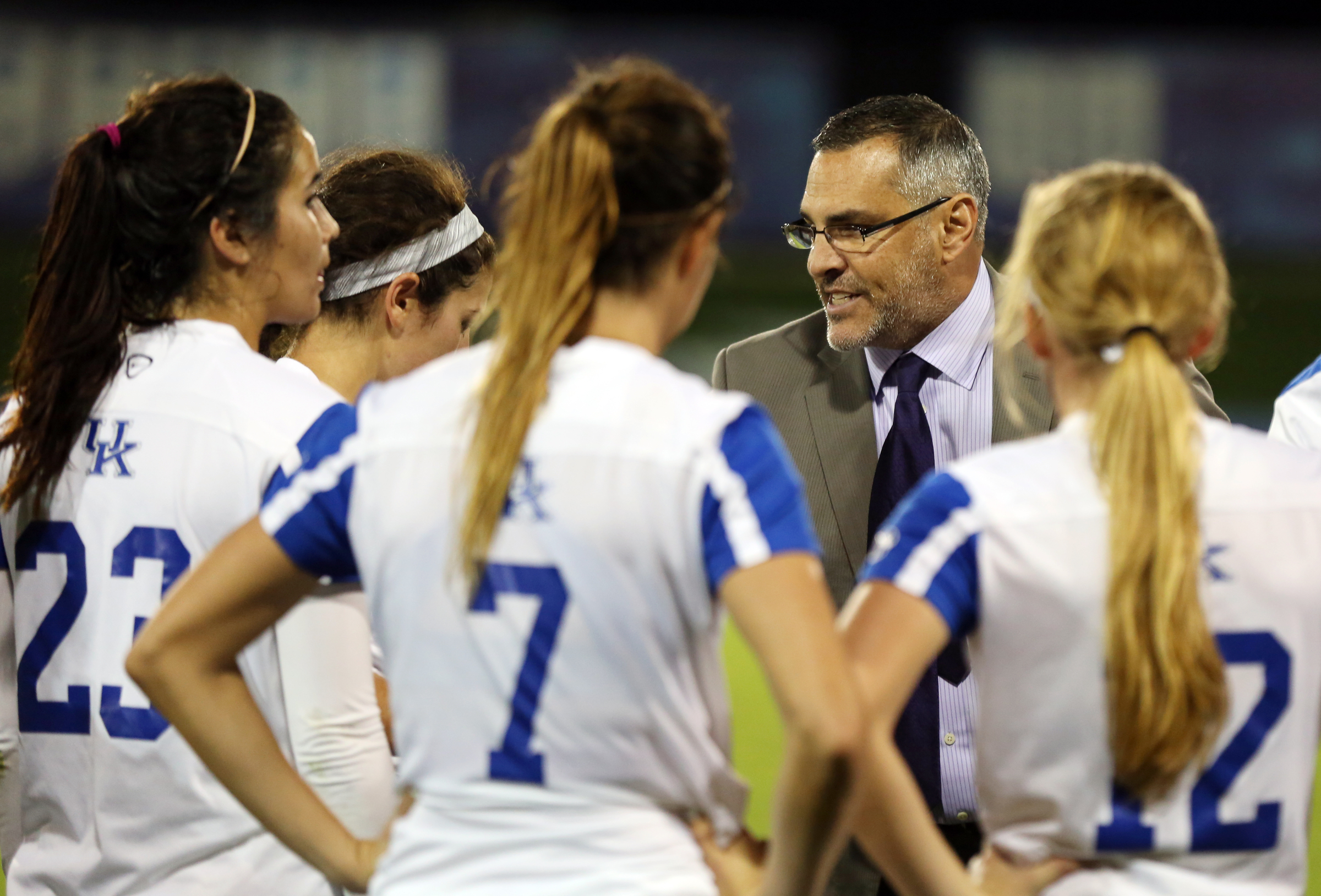 October 9, 2015 - 10:27 PM
Jensen's Eighth Clean Sheet Enough For 0-0 Draw With Vandy
LEXINGTON, Ky. – The University of Kentucky women's soccer team posted its eighth clean sheet of the season behind two saves from freshman goalkeeper Katelyn Jensen, but were not able to generate a goal from 25 shots and 13 corner kicks, as the No. 20 Wildcats drew with the Vanderbilt Commodores 0-0 on Friday night.
Kentucky dominated all facets of the match from start to finish, dictating the tempo of the match from the get-go and firing a season-high 27 shots in the 110 minutes of action. The Wildcats forced Vanderbilt goalkeeper Christiana Ogunsami to make nine saves. Kentucky during the match also had a shot drilled off the crossbar as well as a shot from 15 yards swiped off the line by a defender after it had beat the keeper. 
Kentucky's best chance of the match came 104 minutes into the action when sophomore forward Tanya Samarzich cut back after a wide ball to the right side and was into open space at the top of the box. She cut back and shed her defenders and launched the shot from 14 yards out and it drilled the woodwork with the rebound falling right to junior Michaela Dooley, who was unable to stuff home the rebound, which was well-saved by Ogunsami. 
The Wildcats had eight different players record a shot in the match, with Samarzich, who earned her first-career start on Friday night, launching a team-leading six of them. Zoe Swift and Katy Keen each had four, with Jade Klump and Dooley each launching a couple. Samarzich also led UK with three shots on target. 
The shutout for Jensen is her eighth of the season, which puts her in a tie with Kayla Price (2011) for second place all-time at Kentucky for freshman shutouts in a season. The record is nine in 1995 by Carrie Kuhnell. 
UK is back in action on Sunday at 7 p.m. ET in Starkville, Miss., as the Wildcats play the Mississippi State Bulldogs on the road. The match will be shown live on the SEC Network+, WatchESPN and ESPN3. 
For the latest on the Kentucky women's soccer team, follow @UKWomensSoccer on Twitter, Instagram and Facebook, as well as on the web at UKathletics.com.