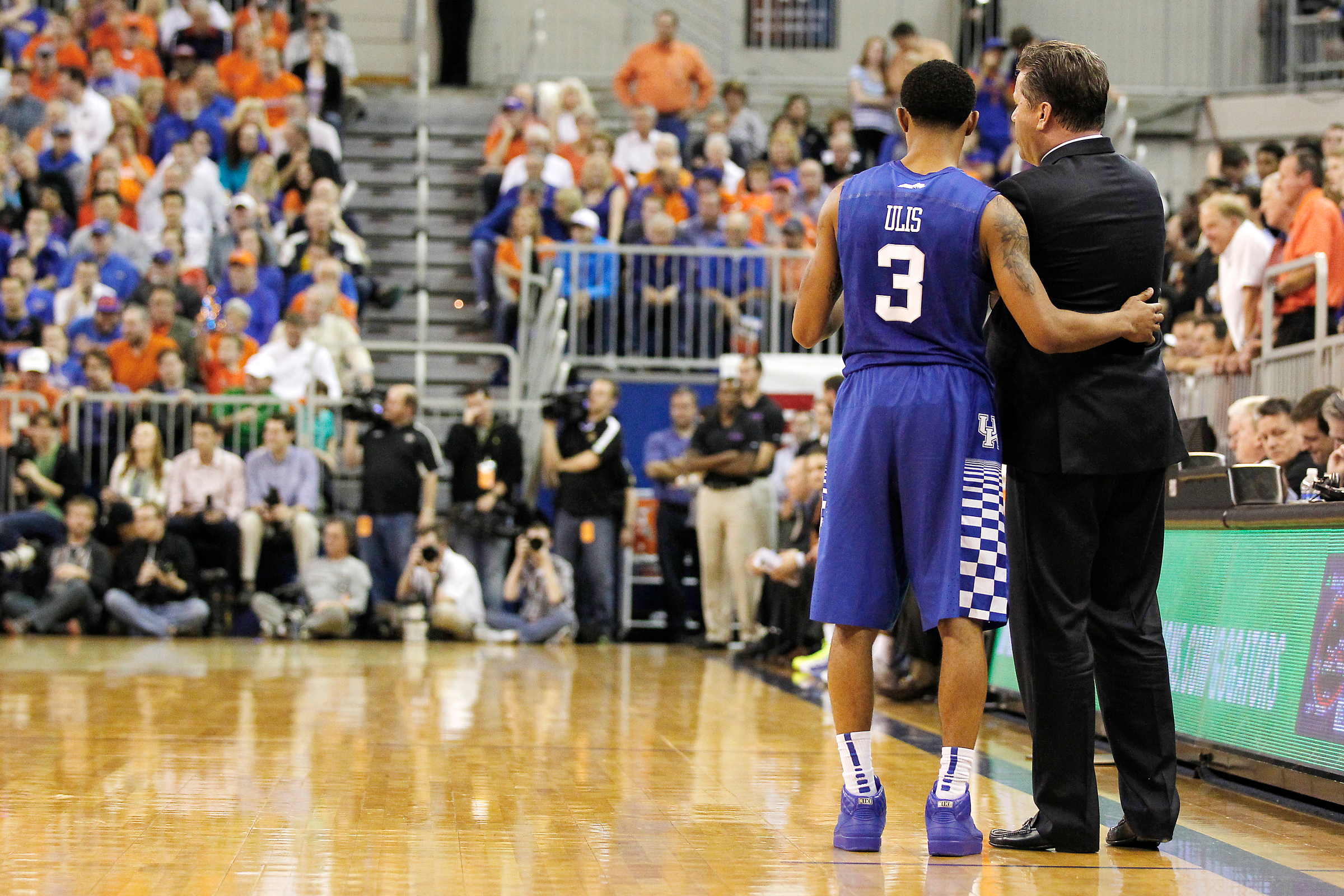 October 6, 2015 - 11:19 AM
CoachCal.com Practice Report: Finishing Sentences, Making Progress
Beginning Oct. 2, the two-hours-per-week rule was lifted and Kentucky could begin its normal practice routine of 20 hours per week. After its season-opening practice Friday, UK went through two-a-days Saturday and Sunday and had one practice Monday afternoon. This report is from Monday's session at the Joe Craft Center.
Please note that all observations and opinions are only that of Metz Camfield.
At the start of practice Monday, the forwards worked on gaining position under the basket. Two managers with large pads would apply pressure on the block while the forward fought for an entry pass from assistant coach Tony Barbee. Senior Alex Poythress was one of the forwards competing in this drill. A couple weeks ago he was going through limited drills. He then began going through the entire practice, but perhaps was not as physical as normal. Seeing him now do this drill where he's banging in the post is another step in Poythress' progression back. It was great to see.
Continuing with that theme, Poythress is starting to get that posterizing mentality back. There were a few plays throughout the practice where he went baseline and tried to cram on someone. None of these chances were successful, but the fact that he's thinking about it and attempting it has to be something that Calipari likes to see – and fans will love to see. It looks as though physically he's closer to 100 percent than he is mentally at times, but this is all a work in progress, and the fact that mentally he's trying to posterize defenders is a good sign.
Also early in practice, the guys did a drill where the guards would stand under the basket and lay it in on each side of the basket, alternating back and forth. The forwards would tip the ball with one hand on the backboard three to five times and then throw it off the backboard to the other side and do it with the other hand. Then the guards did what the forwards were doing and the forwards did what the guards were doing. This drill lasted 30 seconds each time. I was getting exhausted just watching it.