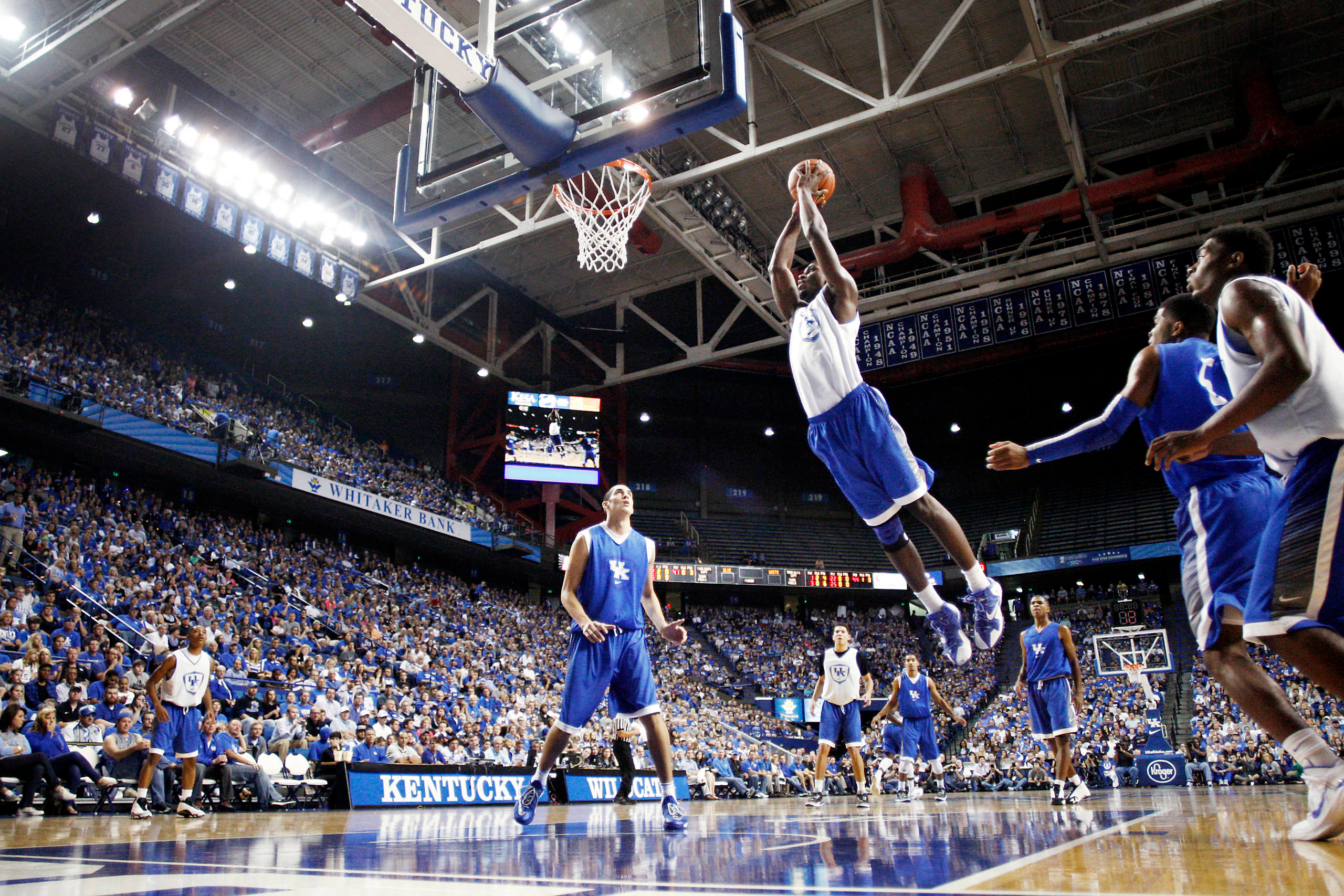 October 5, 2015 - 11:33 AM
UK Men's Basketball Practice to be Televised by ESPNU on Sunday
LEXINGTON, Ky. – Kentucky fans will have an opportunity to get another early look at this year's men's basketball team in action as UK's practice on Sunday will be televised live on ESPNU from 7-9 p.m.
The Wildcats will go through various agility and shooting drills in addition to 3-on-3 and 5-on-5 scrimmaging.
Doris Burke, Jay Williams and Seth Greenberg will be on hand to call the action for ESPNU, along with Andy Katz, who will handle sideline reports. 
It's the second season in a row UK has had a practice televised live.