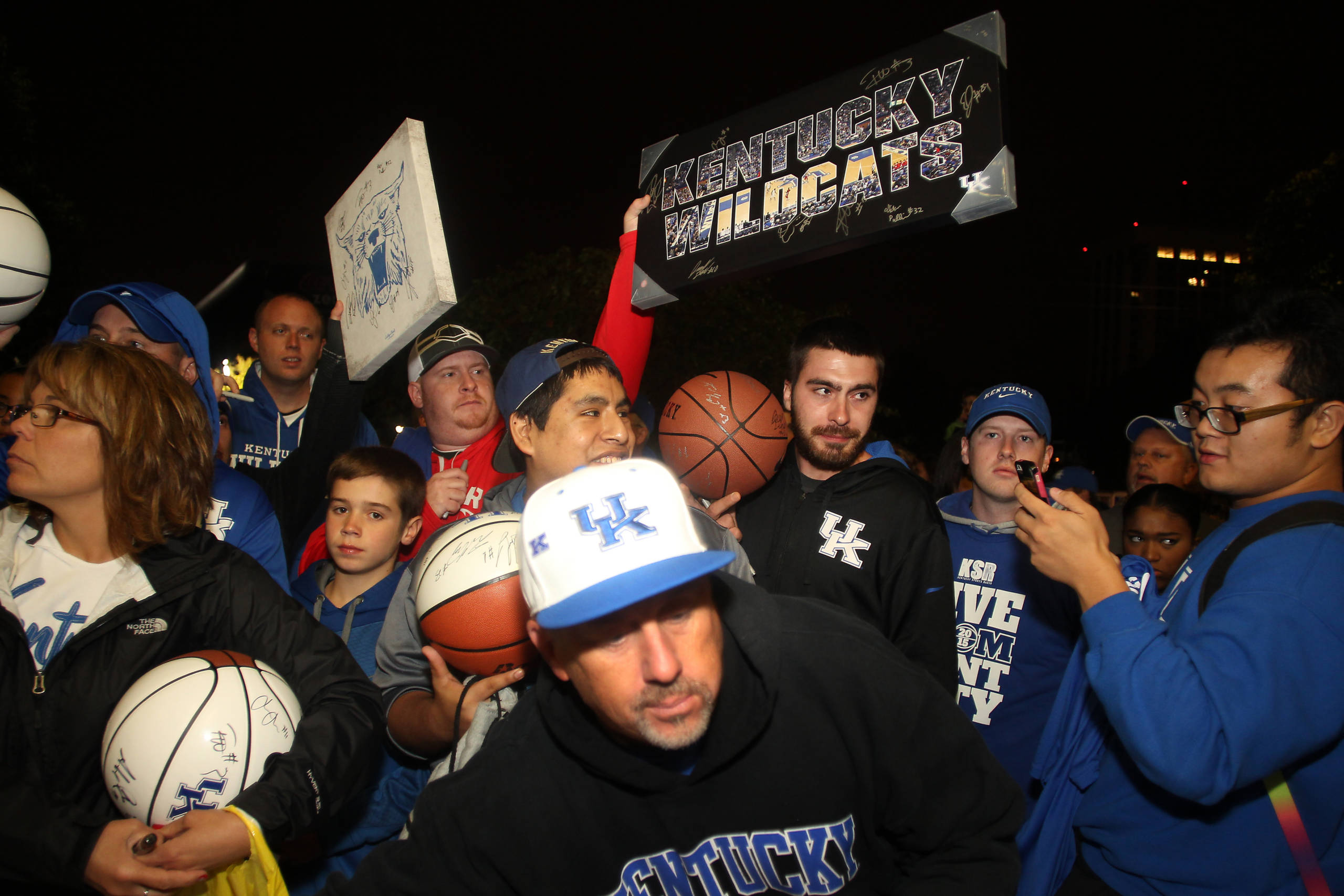 October 2, 2015 - 10:56 PM
Big Blue Madness Tickets Sold Out
LEXINGTON, Ky. – They came. They camped out. They sold out Big Blue Madness tickets in just 25 minutes.
Kentucky fans once again demonstrated their unwavering passion for basketball this week. All tickets to the 2015 Big Blue Madness were snatched up in the first 25 minutes of availability Friday night. Tickets were distributed Friday night this year instead of the customary Saturday morning to accommodate the Kentucky football game vs. Eastern Kentucky on Saturday.
Thousands of fans – filling designated space to capacity within hours of the official start of camping on Wednesday – were present at UK's Memorial Coliseum ticket office Friday at 10 p.m. when the distribution of free tickets began.  Others obtained their tickets via Ticketmaster.com.
Even though fans were limited to four tickets per person at UK's Memorial Coliseum ticket office and four per household online, this year's Big Blue Madness event sold out in 25 minutes.
UK Athletics encourages all fans to neither buy nor sell Big Blue Madness tickets. Selling tickets in excess of face value is illegal in Kentucky. 
Big Blue Madness, the first open public practice opportunity for Kentucky's 2015-16 men's and women's basketball teams, is Oct. 16
This will be the 11th time Madness has been held at Rupp Arena.