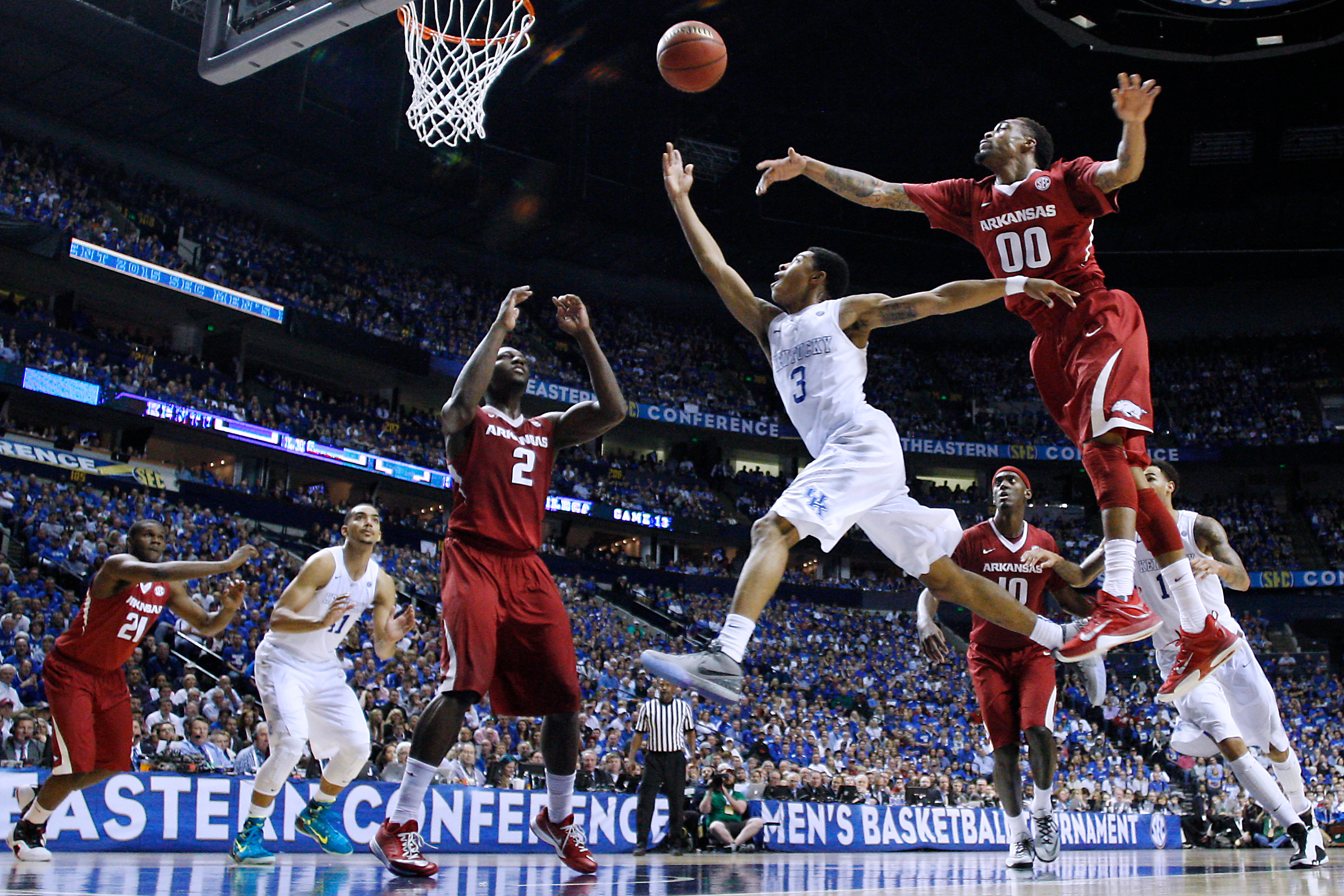 October 2, 2015 - 10:01 AM
Kentucky Men's Basketball Finalizes 2015-16 Schedule
LEXINGTON, Ky. – The 2015-16 Kentucky men's basketball schedule features 31 games on national telecasts after the remaining games were finalized Friday. 
UK will be a prominent fixture among the college basketball television scene yet again with 26 total games set for national telecast by the ESPN family of networks and five more scheduled for CBS.
The Wildcats' season opener will take place Nov. 13 at 7 p.m. against Albany. The game will air live on the SEC Network. UK will then take on NJIT in Rupp Arena on Nov. 14 at 7 p.m. with the game airing on SEC Network+ via the WatchESPN app.
A midweek contest against Duke in the Champions Classic in Chicago is followed by the Wildcats returning home to take on Wright State on Nov. 20. Tip time is set for 8 p.m. UK will then meet Boston on Nov. 24 at 9 p.m. The games with Wright State and the Terriers will both air on the SEC Network.
Kentucky's two exhibition contests are slated for Nov. 2 vs. Ottawa and Nov. 6 vs. Kentucky State. UK will matchup with Ottawa at 7 p.m. on SEC Network+ (WatchESPN). The Wildcats will take on Kentucky State at 6 p.m. on ESPNU. 
UK's home date with Tennessee on Thursday, Feb. 18 is now slated for an ESPN or ESPN2 designation and will tip at either 7 or 8 p.m. Confirmation of a network and time will be released at a later date.
The unofficial start to the 2015-16 season takes place at Big Blue Madness on Oct. 16 at 7 p.m.