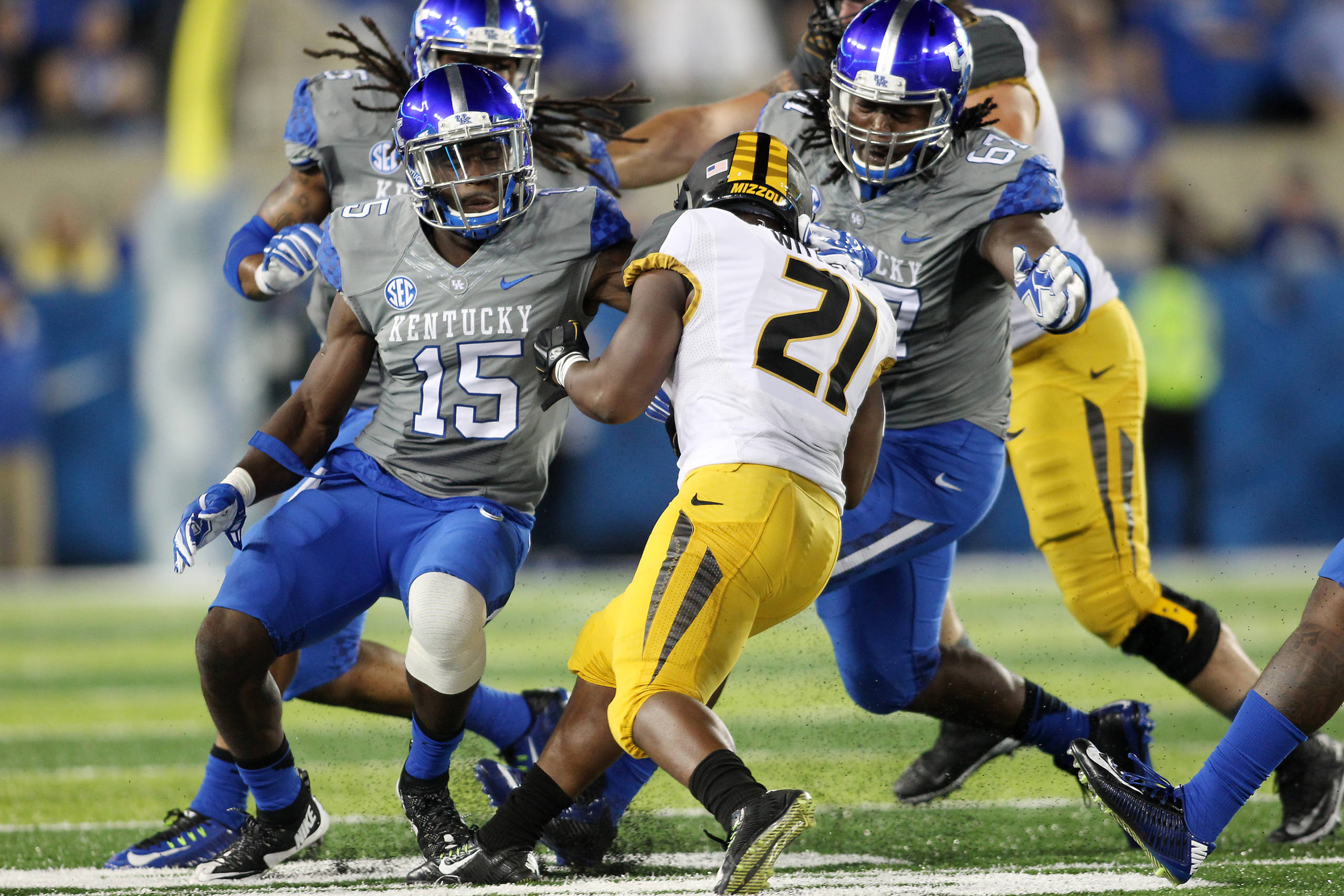 With two days before a Saturday showdown with in-state foe Eastern Kentucky, Mark Stoops spoke to the media for the final time this week.
The progress report was a good one.
"It's been a good week," Stoops said. "We cap it off tomorrow with our last little run-through. Just looking forward to getting back on the field Saturday and looking to improve on what we've been doing."
The game offers a break from the rigors of Southeastern Conference play, as UK has played three straight against conference opponents. The Wildcats, however, are not treating it as such.
"It's been good to this point," Stoops said. "There's a lot of mental preparation that takes part between now and Saturday. Hopefully we'll keep it going and have the right focus. But so far it's been good."
Stoops took a moment away from regular preparation this week to call his EKU counterpart, Dean Hood. The third-year UK head coach wanted to talk to Hood to state in no uncertain terms that "extracurricular stuff" stemming from a January incident involving UK and EKU players would not be tolerated, as well as to offer his sympathies after the passing of redshirt freshman defensive lineman Joey Kraemer.
"We had a good conversation," Stoops said. "As I said on Monday, I have great respect for him and their program and what they've done. We're looking forward to welcoming them to our stadium and playing a good, clean, hard-fought game."
UK will be without defensive tackle Regie Meant for the game due to a shoulder injury, though offensive tackle Jordan Swindle (groin) is "fine." The same goes for wide receiver Dorian Baker, who wore a cast on his hand only as a preventative measure.