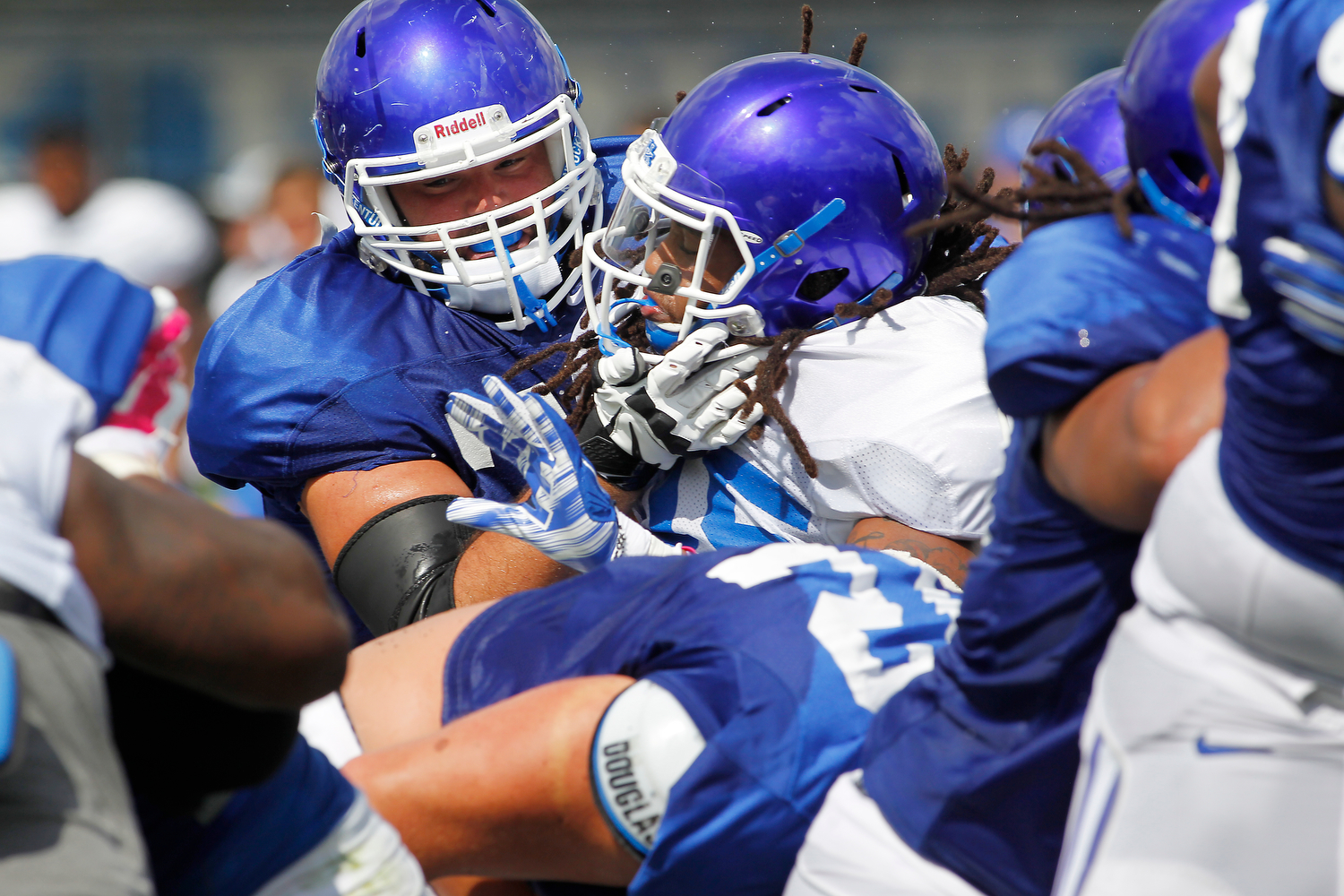 Life is about to change for the Kentucky football team.
With classes starting on Wednesday, Tuesday was the final day of fall camp for the Wildcats. Gone are the days of exclusively focusing on football, replaced by balancing academics, social lives and the game.
"Now there's a lot more distractions in college life now," offensive coordinator Shannon Dawson said. "So now we have to manage that along with everything. It's easy when you have them all to yourself, but now when you're dealing with a lot more social factors then it becomes different."
UK, however, is a team better equipped to deal with such distractions than in recent years, with a core of veterans able to lead a roster still laden with young talent. And besides, the Cats have established plenty of good football habits through camp.
"I mean, overall, just pleased," Dawson said. "Pleased with the effort. We have physical practices, so we've got to continue to build depth because this league's a physical league."
Playing in the rugged Southeastern Conference is a major reason why Mark Stoops hired Dawson. The first-year offensive coordinator runs the same Air Raid system UK has used the last two seasons, but matches it with a commitment to the run game. His new offense has embraced that commitment through the spring and fall.
"One emphasis was we wanted the ability to be physical and I think that throughout camp, the structure of the way we practice and everything, I think we've accomplished that," Dawson said. "And I feel comfortable in the fact that if we have to grind out some wins and grind out some yards, I think we can do it."
He isn't just saying that either. Dawson sees his personnel and believes UK has the horses to get the job done.
"I think we have the guys up front," Dawson said. "We definitely have the running backs that can do it. Throughout the course of my coaching career, that's the one thing probably that was missing: the ability to line up and run the ball when you needed to. So that was the biggest emphasis since I got here and I think that we've stressed it enough and we've worked it enough that I think I feel comfortable with it."