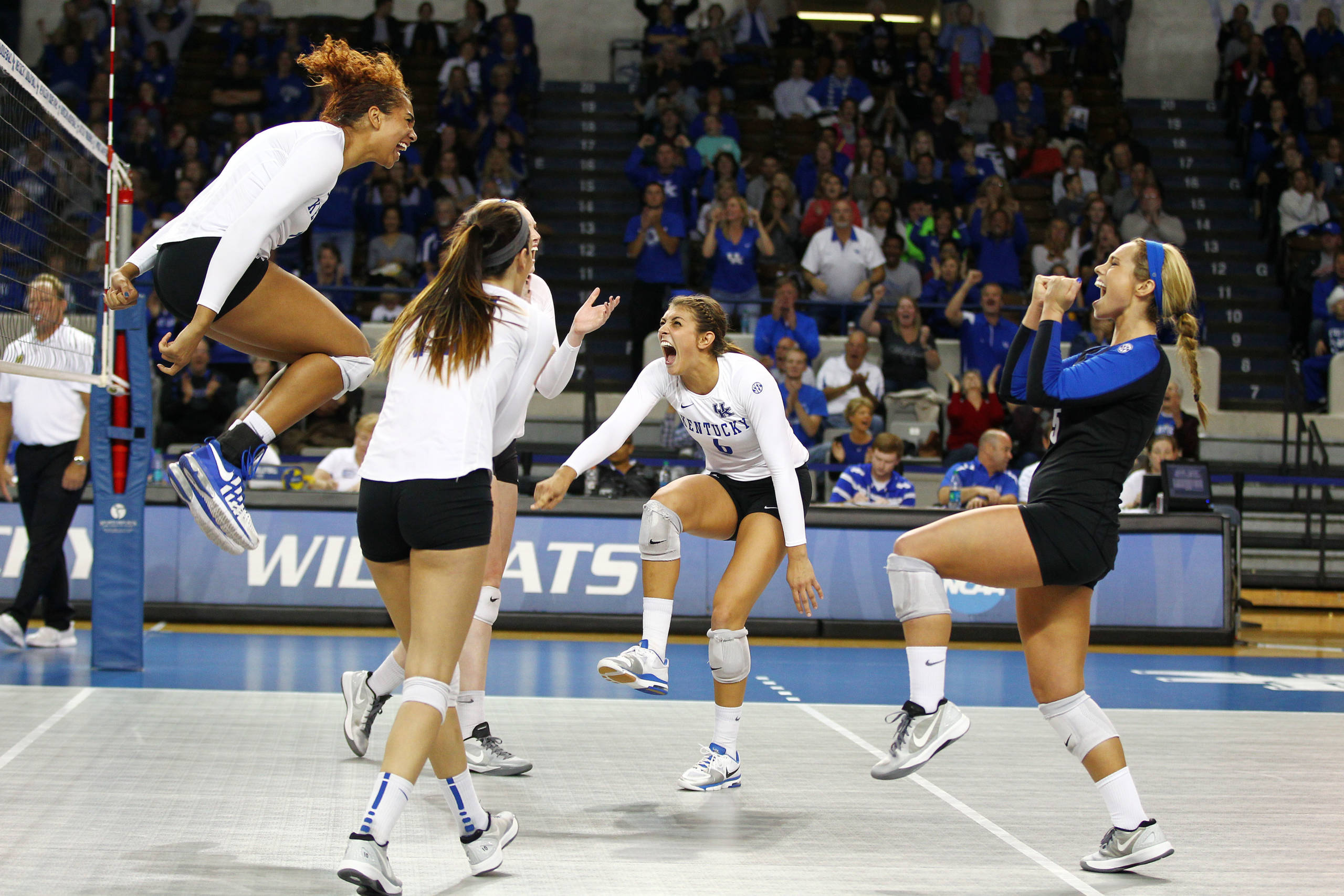 Volleyball Team Earns AVCA Team Academic Award
LEXINGTON, Ky. – For the first time in head
coach Craig Skinner's tenure, the Kentucky volleyball team has earned the
American Volleyball Coaches Association (AVCA) Team Academic Award for the
2014-15 season.
The Wildcats posted a GPA above a 3.3 both
semesters in 2014-15, including a 3.563 in the spring, the second-highest GPA
among all UK teams. The team's 3.378 GPA among scholarship student-athletes in
the fall of 2014 ranked seventh among all UK teams.
"Our team continues to do well in the
classroom year in and year out," Skinner said. "Getting above a 3.30 GPA for
the past two semesters has set a new benchmark for the program. I am proud of
their effort and commitment to success both on the court and in the classroom."
The AVCA Academic Award recognizes collegiate
and high school volleyball teams for their academic accomplishments. To receive
the award, a team must maintain at least a 3.300 cumulative GPA on a 4.0 scale.
This year, a total of 752 teams earned the award, 146 of them NCAA Division I
women's teams.
The volleyball team's success in the classroom
– and on the court – has played a vital part in the athletic department
achieving the goals set forth in the 15 by 15 by 15 Plan. For six consecutive
semesters, UK student-athletes have combined to average a 3.0 GPA or higher.
The volleyball team's appearance in a program-record 10 consecutive NCAA
Tournaments also helped the department post a top-15 finish in the Director's
Cup in 2014, another component of the 15 by 15 by 15 Plan.
Kentucky's Memorial Coliseum will play host to
the NCAA Regionals Dec. 11-12. UK is one of four sites selected for the Sweet
16 and Elite Eight matchups with one team advancing to the Final Four in Omaha,
Neb., from the Lexington Region. This marks the third time in five seasons
Memorial Coliseum will host this premier volleyball event.
For the latest on the Kentucky volleyball team, follow them on Twitter, Facebook and Instagram, and on
the web at UKathletics.com.