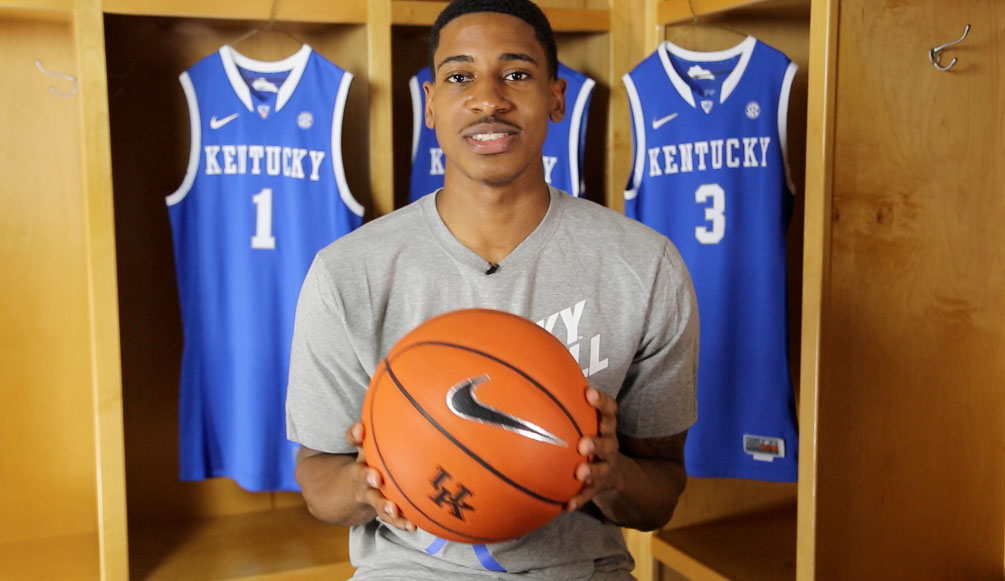 CoachCal.com: Meet Charles Matthews
A new season brings new players and new stories to tell. Over the next several weeks, CoachCal.com will be profiling Kentucky's newcomers in its annual and exclusive "Meet the Wildcats" series. 
Artwork is as unique as the stripes on a zebra's back.
There's street art, water color, oil and acrylic. There are sculptures, abstract paintings and conglomerations that to some appear to be an oddly formed pile of scraps, but to others is a masterpiece that tells a story. Whatever it is, no two pieces of art are exactly same.
For incoming Kentucky guard Charles Matthews, that individuality, that ability to be oneself while playing off the style of others, is something that he admires, even if his own credentials as an artist are up for debate, according to his friends.
"I like art because people get to express themselves," Matthews said in an exclusive interview with CoachCal.com. "If you look at a lot of artists, everybody has their own style, their own sense of culture, and all of their art represents them in some ways."
With that said, he's not into art history, and has no interest in studying art as a major in college. But in terms of street art, Matthews can't help but smile just thinking about it.
Among his favorite artists is Hebru Brantley, a street artist from his hometown of Chicago, who uses everything from spray paint, to oil, to coffee to make his images come to life.
Similarly, Matthews attempts to employ many different tools and styles of play on the basketball court to get the job done. Described by head coach John Calipari as a "slasher," Matthews says getting to the basket is his strength, "but that's not what I'm limited to."